Jul 24, 2014
Profit Bandit Adds FBA Filtering, Improves Profit Calculation
Amazon inventory scouting app Profit Bandit has added new filtering for FBA items, and improved its profit calculation algorithm.
For each scanned item, the app now shows existing FBA offers along with seller names and feedback percentages.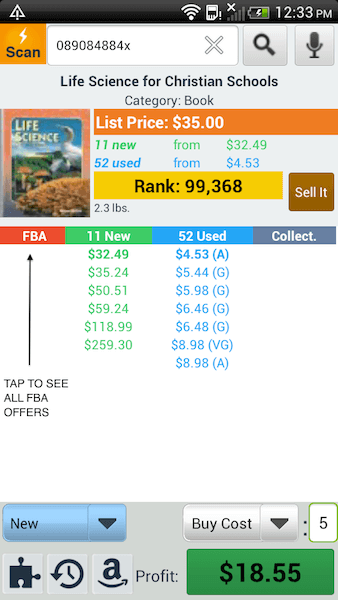 SellerEngine has also changed how Profit Bandit calculates estimated profit, better reflecting Amazon's fee structure.
Source: SellerEngine