Apr 16, 2015
Profit Bandit Adds Instant Product Research
Mobile product research app Profit Bandit has been updated with instant viewing of product sales data from CamelCamelCamel and Amazon FBA.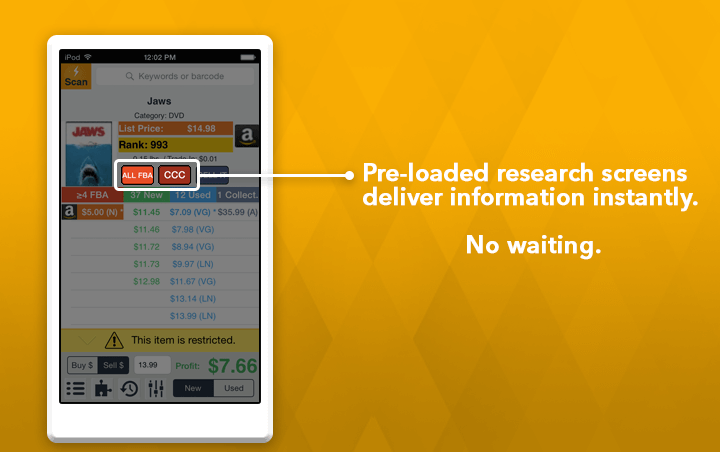 When an item is scanned, Profit Bandit preloads the FBA offers page, as well as data from Amazon price-tracking service CamelCamelCamel, so the results can be viewed instantly after the item's summary information has been viewed.
The feature can be disabled by users on low-allowance mobile data plans.
Source: SellerEngine