Jun 19, 2015
Sellbrite Adds Listing to Shopify, eBay Bulk Relisting and More
Multi-channel ecommerce tool Sellbrite has added the ability to list products to ecommerce platform Shopify, and to relist products to eBay in bulk.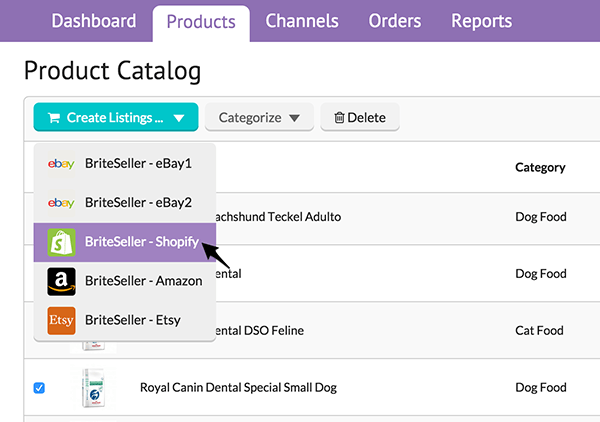 Sellbrite merchants can now publish products to their Shopify store, using the same "Create Listings" process used for marketplace channels.
eBay sellers can now bulk relist up to 100 ended listings at a time.
"We're excited to have launched this improved integration with Shopify," said Brian Nolan, Co-Founder and CEO of Sellbrite. "A lot of Shopify merchants trust Sellbrite with their multichannel business, and now we can help them build and manage their store faster than ever."
Another new feature is the ability to clone listings to make modifications, such as creating an auction-format eBay listing in addition to a fixed-price offer. Listings can also be cloned to a separate account on the same marketplace, such as a second eBay account.
Source: Sellbrite