News for Sellery
Dec 14, 2017
Amazon dynamic pricing tool Sellery has added a new feature that allows repricing across different ASINs.
Sellery users can select any item from their inventory then view similar listings from the Competition tab. After choosing items that match the listing, Sellery will reference them as competitors when repricing that inventory item based on the configured pricing strategies.
Sellery offers a two week free trial including support and implementation assistance.
Source: SellerEngine
Jul 23, 2014
Amazon repricing tool Sellery has added support for custom data fields.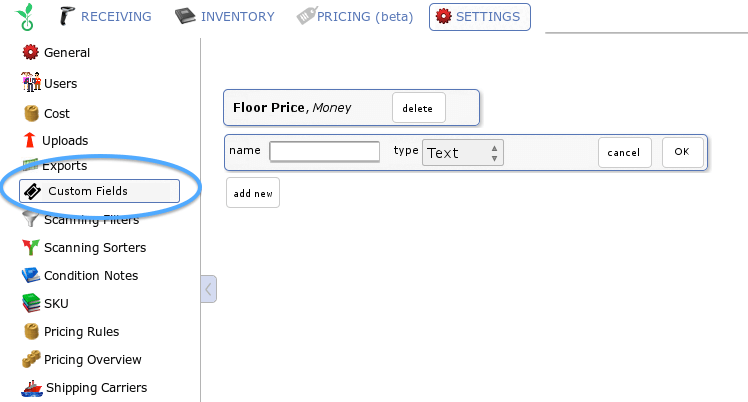 The custom data fields have many uses including minimum-pricing restrictions (MAP), product tagging and unique ceiling and floor prices. Numerical custom data fields can be used in Sellery's repricing rules.
Source: SellerEngine
Jun 28, 2014
Amazon dynamic repricing tool Sellery now supports pricing rules that vary depending on whether the current Buy Box offer is fulfilled in-house or through FBA.
Sellery has also added a new tab in their inventory view, which shows for each product the lowest used and new prices, as well as the current Buy Box offer and fulfillment channel used.
Source: SellerEngine
Feb 23, 2014
Amazon repricing tool Sellery has added support for the cost of sending products to Amazon fulfillment centers, and improved their commission calculations.
New tabs allow users to choose between merchant-fulfilled shipping or FBA, and to set the cost of shipping items to an Amazon fulfillment center.
Sellery has also changed their method for calculating Amazon's sales commission, and takes into account minimum and variable commissions.
May 23, 2013
The Sellers' Conference for Online Entrepreneurs (SCOE) will be held from May 30 - June 1, 2013, at the Seattle Airport Marriott Hotel.
The conference is particularly focused on Amazon sellers, with sessions on Amazon Web Services, Sponsored Products and Webstores and product category focus groups.
Suppliers profiled on Web Retailer sponsoring the conference include Indaba, FillZ, Kabbage, Monsoon, Outright, ReplyManager, Seller AppVantage, SellerEngine, ShipRush, ShipStation, ShipWorks and Solid Commerce.
---
Do you have news about Sellery? Let us know.