News for xSellco Repricer
Nov 13, 2017
Ecommerce software company xSellco has been named the fastest-growing SaaS technology company, and won the Export Award, at Deloitte's 2017 Technology Fast 50 Awards in Dublin.
"We are thrilled and immensely proud to receive this industry recognition from such a prestigious organisation," said founder and CEO Ray Nolan. "Our focus on the e-commerce transaction, from pricing strategy through to customer support and feedback optimisation, is paying dividends for our thousands of customers across the globe. Listening to those customers has helped us develop our products, further optimising sales and reducing the time it takes to support. We hope to continue to build on our foundation with innovative modules that deliver value and opportunity in the coming years."
The Irish company, which has customers in 66 countries around the world, generates 96 percent of its revenue from international markets. Recent growth has seen the xSellco team double in size and it is expected to double again by the end of 2018.
Deloitte, in association with Intel, presented the Export Award to xSellco for its outstanding global growth over the last four years.
"Each year, these awards showcase the very best of the Irish technology industry. What really strikes me this year is the focus the winning companies have on global markets, which demonstrates the ambition and drive of Irish technology companies to diversify and the global nature of this business," said Joan O'Connor, international tax partner at Deloitte Ireland.
Now in its 18th year, the Deloitte Technology Fast 50 ranks Ireland's fastest growing technology firms and recognises home-grown companies that have demonstrated exceptional growth in turnover in the last four years.
Source: xSellco
Feb 8, 2017
XSellco's repricing tool Price Manager and feedback tool High5 are now available through the Linnworks App Store.
XSellco's help desk tool Fusion was integrated with Linnworks in April last year.
New features within the XSellco/Linnworks integration include:
Updating Linnworks order notes within XSellco Fusion.
Printing labels for Linnworks orders from XSellco.
Viewing Linnworks product information from within the XSellco dashboard.
Linnworks customers will be able to access all three XSellco applications from within their Linnworks.net account.
Ray Nolan, XSellco CEO said "Price and Reputation are the central elements to successful multi-channel sales. Integrating closely with Linnworks makes real sense - better customer service leads to higher ratings and more sales at better prices."
Source: XSellco
May 3, 2016
Amazon repricing tool XSellco Price Manager has a new feature which identifies a seller's top ten rivals for the Buy Box in each marketplace.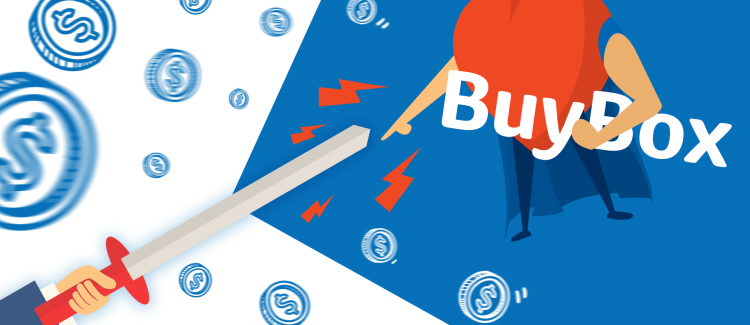 The new "Competitor Insights" feature also allows users to create repricing rules for competing against their top rivals.
"The new Competitor Insights feature is a real game changer for our customers," said Victor Corcoran, CEO of XSellco. "Having the ability to spy on your strongest competitors and see which of your SKUs are losing the Buy Box is momentous. Now you can focus your strategy, create specific rules and compete more aggressively. It takes away the guesswork and genuinely gives you a competitive edge."
Users can see which of their SKUs are losing the Buy Box to competitors, and quickly access the "Make Rule" feature to create rules specifically targeted against the competition.
Competitor Insights also shows which products are sharing the Buy Box and winning at the lowest price, as well as products that are being beaten to the lowest price by the competition
Competitor Insights is available to all XSellco Price Manager customers.
Source: XSellco
Mar 20, 2016
Amazon repricing tool XSellco Price Manager now includes a mobile product scanning app for iOS and Android.
The new app can be used to scan a product barcode, then view the Amazon Buy Box price and quickly work out the cost price needed to make a specific profit margin.
The app also shows the product's sales rank, and a slider to set the desired profit margin and calculate the cost price required to achieve that margin. An advanced menu enables Amazon fees, shipping costs and more to be added.
The scanner can quickly switch between multiple international Amazon marketplaces, and show the winning Buy Box on each channel.
Product Scanner is free for all Price Manager customers.
Source: XSellco
Oct 29, 2015
Marketplace repricing tool XSellco Price Manager has developed a new feature that replicates Amazon pricing to eBay and other marketplaces.
The tool is the first of its kind, says XSellco. Up until now, sellers have had to spend valuable time and resources manually replicating their prices or setting different price rules for every channel.
XSellco's CTO Niall Dawson said, "Clients have been asking us to do an eBay repricer. We figured – if we're going to do eBay, let's include Magento, Shopify and Bigcommerce as well. Sellers can make their existing Amazon channel the source channel. They can then set up a destination channel. There's a default destination price variation so you can match all your prices from Amazon – you can add as many channels as you have."
"A seller might have eight Amazon channels and six eBay channels. They could reprice their UK Amazon channel against their UK eBay channel and their Japanese Amazon channel against their Japanese eBay channel, for example", concluded Dawson.
Source: XSellco
Aug 25, 2015
An interview has been published with XSellco's founder Ray Nolan and CEO Victor Corcoran.
Price and Reputation: An Interview with XSellco's Ray Nolan and Victor Corcoran
We talked about XSellco's history, their tools Fusion, Price Manager and High5, and their plans for the future.
Source: Web Retailer Blog
May 19, 2015
XSellco have agreed to extend their standard 14 day trial to two months for Web Retailer members, on both their Fusion and Price Manager products.
XSellco Fusion is a customer support tool for Amazon and eBay sellers, and XSellco Price Manager helps Amazon sellers win the Buy Box more often.
Source: XSellco
Apr 30, 2015
Provider of cloud-based tools for marketplace sellers XSellco has acquired rival business ReplyManager.
Both companies provide customer support tools for marketplace sellers: XSellco Fusion and ReplyManager. The acquisition will allow them to share best practices, further develop their tools, improve customer support and expand globally.
"We're very excited to become a part of the XSellco team," said Jodi Gaines Pereira, founder and CEO of ReplyManager. "Joining with XSellco was the next logical step to foster continued growth. It allows us to further extend our market reach into Europe and Asia. Most importantly, we'll be able to provide our customers with cutting edge, integrated tools that will make selling online more profitable and more efficient than ever before."
Ray Nolan, founder of XSellco said "ReplyManager has significant market penetration in the US and overseas markets and we believe it can help XSellco further accelerate the pace of growth of our rapidly expanding customer base. In Jodi and her team, we have found truly motivated and knowledgeable partners on whose years of market expertise we can draw to help us improve our products and design new ones."
XSellco, based in Dublin, Ireland, acquired Florida-based ReplyManager for an undisclosed sum. Both companies are privately held. ReplyManager founder Jodi Gaines Pereira will remain as CEO and along with her team continue to support ReplyManager customers and continue developing the product.
Alongside their customer support tool, XSellco also provide an automated repricing tool called Price Manager. XSellco is owned by Irish entrepreneur Ray Nolan who previously built the Hostelworld.com brand, and chaired Skyscanner.com and Storyful.com amongst others.
ReplyManager was created in 2001 and is the world's leading customer support tool for businesses selling through online marketplaces such as eBay and Amazon.
Source: ReplyManager
Apr 22, 2015
Xellco's customer support tool Fusion and repricing tool Price Manager now support the Amazon.co.jp marketplace.
The new integration was added as a result of customer requests.
XSellco also has a new referrals plan, which will reward existing customers for referring new paying customers to their services.
Source: XSellco
Aug 15, 2014
More details have been released on how the XSellco Repricer Buy Box Predictor works.
The company says multiple factors are used in their prediction algorithm, and given a weighting to help decide the probability of winning the Buy Box. For example, the FBA weighting makes an FBA seller more likely to win the buy box than a Merchant Fulfilled seller, even with a higher price.
Other factors taken into account are feedback count, feedback percentage, availability of expedited shipping, time to despatch, and the "despatched from" location.
Source: XSellco
Jul 20, 2014
Amazon repricing tool XSellco Repricer has released a new feature called the "Buy Box Predictor".
The new feature shows a red, amber or green indicator on all inventory to indicate the likelihood of each item winning Amazon's Buy Box.
Inventory can be filtered by Buy Box Predictor status, and action taken to increase the probability of winning the Buy Box.
Source: XSellco
Mar 27, 2014
An automatic repricing tool which is completely free for an unlimited number of SKUs (product lines) has been launched by XSellco.
The XSellco Repricer updates every eight hours and reduces prices to match the competition until it reaches the seller's minimum price.
An "advanced" version has real-time repricing, calculated minimum prices and support for eBay items with catalogue IDs.
---
Do you have news about xSellco Repricer? Let us know.