This post is by Chris McCabe, owner and founder of ecommerceChris, LLC, an Amazon seller account consultancy.
Amazon is asking sellers for invoices from their suppliers more often than ever.
These invoice requests can be triggered by a whole range of complaints around quality, authenticity and condition. Amazon will even ask for invoices before an item has made its first sale, if their algorithms decide that complaints are likely to come in the future.
Why is this happening? Amazon needs to protect the integrity of the marketplace, and prevent growing buyer fears of counterfeit products being sold on the site. They need to know it's new, it's safe, and you bought it from a legitimate supplier. It's that simple.
When Amazon receive your invoices, they don't just take a quick look then file them away. They really do verify them. They'll make phone calls, send emails, check websites and more. Genuine invoices can be rejected if they don't meet Amazon's standards.
Here's how to make sure that your invoices pass the verification process.
Keep track of your business numbers with ease.

Accounting is important, especially when you're selling in different countries.

Freshbooks helps you track expenses, customize invoices, run reports, and everything else all from one place.

You can try Freshbooks for free for 30 days.

Sign-up today!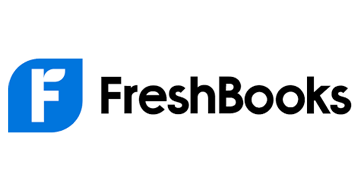 Try Freshbooks 30 days free trial Now !
---
When does Amazon ask for supplier invoices?
Invoice requests can be caused by buyers or brands filing inauthentic product complaints against you, but Amazon will also request invoices when there are:
Complaints about item quality
Complaints about authenticity
Product condition problems, such as "used sold as new"
Items that are "not as described"
Concerns about item safety
A typical request looks like this:
We removed some of your listings because of buyer complaints about the items they ordered from you. These items did not accurately match the condition or description of the product mentioned in your products listings on the product detail page. The listings complaints are at the end of this email.

…include the following information for each ASIN with Used Sold as New complaints:

— Copies of invoices or receipts from your supplier issued in the last 365 days. These should reflect your sales volume during that time.

— Contact information for your supplier, including name, phone number, address, and website.
Amazon also tries to verify product authenticity much earlier in the seller vetting process. Now they often ask for invoices and supply chain proof before an item sells. Of course, there haven't been any complaints in these cases, but Amazon's automated tools have flagged the listing for verification upfront.
This is an aggressive new move, and a nightmare for dropshippers on Amazon, because they won't have an invoice until they actually make a sale.
Do you have a great business idea, but you don't know how to get started selling online?

Helium 10. With Helium 10, you can find all the information needed to make data driven decisions.

The platform is packed with features that help you find new customers, drive sales, and manage your day-to-day operations.

So whether you're just getting started or you've been in business for years, Helium 10 has everything you need to take your business to the next level.

You can get 20% discount on Helium 10 with the following promo code: WEBRETAILR20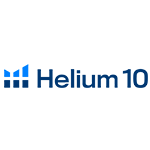 Get 20% discount on Helium 10 from us
---
How can I tell if Amazon will accept my invoices?
Don't give investigators the opportunity to reject your invoices, or doubt the legitimacy of the suppliers providing them.
Look for gaps and unclear info, that will make an investigator scratch their head trying to figure things out. Bad supply chain documentation could mean more than a listing block. If your account annotations show similar problems in the past, your entire selling account could be at risk.
It's good to have all your documents at hand and up to scratch, before Amazon ask for them. If you have authenticity letters on your supplier's letterhead ready as well, that's ideal.
For invoices, check them against these seven points before you send them to Amazon:
1. Dated within the last 365 days
Keep track of when you bought your stock. If you have what Amazon considers to be "aging inventory" sitting in FBA, you need to remove it before it hits the one year mark.
Invoices more than a year old are not acceptable documentation for "inauthentic" complaints, so having inventory older than that is a risk. For one ASIN, it probably won't take out your whole account. But if it keeps happening, eventually Amazon will review you for a full account suspension.
2. Legible and high quality
Can your invoices be read easily? Will investigators see smeared PDFs that were scanned badly, or blurred photos you took with your phone?
Invoices must look professional so that an investigator can locate all the required info. Specifically, make sure that the logo isn't blurry and the colors match what's on the supplier or brand website. Logos that look pixelated, or in the wrong place, or like they've been changed or moved will trigger concerns that you've photoshopped the document.
Likewise, make sure that lines intersect properly and it doesn't look as though someone has re-edited any text or numbers. The last thing you want is for Amazon to think that you are faking invoices.
3. Never handwritten
Never send Amazon a handwritten invoice, period.
If your supplier sends you anything handwritten, that won't pass muster for your Amazon account. Get a new supplier, or tell your old supplier that they need to type up invoices. Old-fashioned invoices just won't cut it anymore.
4. Linked to their website
Your supplier must now include a link to their web site on their invoices.
Amazon's Product Quality teams did not insist upon this as recently as 2017, but now they really want the URL there. It helps avoid the dreaded "cannot verify supplier" email if you have the link readily available.
5. All addresses match exactly
Make doubly sure that your address on the invoices exactly matches your address in Seller Central. Amazon loves to reject invoices if there's an old or different address for you on there, so always keep it up to date with Amazon and your suppliers.
Supplier addresses must also match what investigators find online in their own searches, or they will reject the invoice as "unverifiable."
6. A professional website
Make sure your supplier has a professional looking website and nothing that is "under construction" or redirected to a generic landing page. Investigators need to be able to run down all the info on where you source your goods.
Suppliers with no web site at all must be removed from your supply chain. Amazon regularly sends messages that your supplier is "non-verifiable" if they can't detect an online presence.
Any legitimate business without a website won't be considered legitimate by Amazon.
7. Quantities match your sales
The quantities on your invoices need to match or exceed your sales on Amazon.
If your sales volume outstrips the number of units shown on your invoices, Amazon will reject them and disallow future listings for that ASIN. Be on the safe side and make sure you provide enough invoices for at least 90 days' worth of sales.
Build a thriving Amazon business today!

Jungle Scout is the essential software that can help you win on Amazon and beyond.

With Jungle Scout, you'll have everything you need to make informed decisions about what products to sell on Amazon. You'll be able to see exactly how well each product is selling, what the competition looks like, and how much profit you could potentially make.

You can try Jungle Scout risk-free for 7 days.

Try Jungle Scout risk-free for
7 days.
---
Will Amazon try to contact my suppliers directly?
Yes, absolutely. Amazon investigators will make phone calls and check online for clear evidence that your suppliers are legitimate. They may email as well, but for the most part, they'll pick up a phone and try to talk to your suppliers.
This means you want to give Amazon your suppliers' direct dial phone numbers whenever possible. Make it easy for investigators by providing exact contact information for the representatives you work with at the brands, manufacturers, or suppliers. If Amazon hits a roadblock when they try to speak to them, they might give up.
What happens if I don't have any invoices to send to Amazon?
Not having any invoices will mean, at a minimum, no future access to the ASINs they've taken away from you. In the big picture they may question your ability to provide documentation for other products you've listed.
What about dropshipping?
Dropshippers won't usually have invoices until their items have sold on Amazon. So, if Amazon asks to see them ahead of any sales taking place, then you're out of luck. Any listing that Amazon flags for review, whether or not there's an order or sale, typically now results in a request for invoices.
If you don't have documentation to show, it's a big risk listing or selling those items on Amazon.
What about private labeling?
Don't fall into the trap of thinking that since you're a private label seller, and make your own products, Amazon won't want to verify your invoices.
You may have struck a deal with a great manufacturer in China, but check that they can also provide acceptable documentation to prove the legitimacy of your products.
Amazon is receiving more and more "fake" and "inauthentic" complaints on orders where there is only one company making and selling the product. That doesn't matter at all to the automated tools that capture complaints, suspend listings, and flag them for review. Investigators still need to get acceptable documents back from you before they can reinstate your listings.
What happens if you "make" an invoice for yourself, or edit invoices from suppliers?
Fabricating invoices is the quickest way to get banned for good.
Investigators receive special training just to hone their skills and develop good instincts for detecting manipulated documentation. If it looks like you edited invoices after you received them, they won't hesitate to annotate "forged invoices" on your account and message you accordingly.
If you've created your own invoices in the past, and are relying on them for products you are still selling, remove those items from FBA and delete the listings. You could get asked for documentation at any time, and getting caught even once for fabricating invoices will kill your account.
Protecting buyer experience doesn't include pardons for sellers who intentionally break rules and damage buyer trust in the marketplace. If you get suspended for this type of behavior, don't expect good odds of reinstatement.
This post was by Chris McCabe, owner and founder of ecommerceChris, LLC, an Amazon seller account consultancy. Chris was formerly an Investigation Specialist for Amazon's Seller Performance team.