International shipping is a complex activity. There are a multitude of considerations from customs duties and taxes, to long delivery time frames and flawed parcel tracking.
eBay's Global Shipping Program (GSP) aims to make international shipping easy for eBay sellers. With GSP you only have to ship your product to a warehouse in your own country, then eBay takes over and handles international delivery to the buyer.
But how well does the program work? What are the pros and cons? And is it really the best way to ship internationally? Go directly to the answers to all your eBay's Global Shipping Program's doubts! We will answer all these questions and more. But first, we want to give you some tips.
Do you know the SaleHoo? SaleHoo is an online wholesale directory and community for eBay sellers. The directory lists verified wholesalers, dropshippers, and manufacturers of a range of products based in more than 100 different countries! For us, the highlight is their market research software for analyzing eBay product niches. Check our list below of the best Marketplace Research & Stocking Tools that might help you to increase your sales worldwide!
Best Marketplace Research & Stocking Tools
| | |
| --- | --- |
| Pricing | $27 / month |
| Pricing Model | Tiered Based |
| Free Trial | Yes |
| Free Version | No |
| | |
| --- | --- |
| Starting Pricing | 29$ / month |
| Pricing Model | Tiered Based |
| Free Trial | Yes |
| Free Version | No |
| | |
| --- | --- |
| Special Offer | Get 10% - 20% off right now |
| Pricing Model | Tiered Based |
| Free Trial | Yes |
| Free Version | Yes |
| | |
| --- | --- |
| Starting Pricing | 24.99 $ / month |
| Pricing Model | Tiered Based |
| Free Trial | Yes |
| Free Version | No |
| | |
| --- | --- |
| STARTING PRICE | From $10.99 per month |
| PRICING MODEL | Usage-Based |
| FREE TRIAL | 7 days |
| FREE VERSION | N/A |
What is the eBay Global Shipping Program?
Under the GSP, a seller's listings are shown to eBay buyers across the world. eBay automatically calculates the international shipping cost, duties, taxes and estimated delivery dates upfront, and adds them to the listing which the international buyer sees. The seller doesn't provide any of that information themselves.
When an international buyer makes a purchase, the seller sends the item to a shipping center based in their own country. eBay's service provider, a global shipping company called Pitney Bowes, manages the international delivery and customs process from there on.
The seller has done their part, so Pitney Bowes are responsible for the package from when it arrives at the shipping center until it reaches the buyer's door.
What are the benefits of the eBay Global Shipping Program?
The GSP is one way that eBay aims to help sellers take advantage of international ecommerce. By reducing the time and complexity of shipping overseas, sellers who would otherwise be reluctant to sell internationally can get started very easily. The Global Shipping Program makes international shipping as simple and efficient as domestic shipping.
For sellers, the GSP is very convenient. There are no customs forms to fill out, duties or taxes to calculate, or international deliveries to organize. Sellers are protected by eBay so if their items are lost or damaged on the international part of their journey, they are still guaranteed five stars for shipping time and protected from negative feedback related to shipping.
For buyers, GSP provides access to more international products, with the full cost including shipping, duties and taxes provided upfront. Shipping and customs clearance should be fast and easy, because all duties are declared and paid in advance. However, the Global Shipping Program can be quite expensive for buyers – there's more on that later.
Our tip: Keep track of your business numbers with ease.

Accounting is important, especially when you're selling in different countries.

FreshBooks helps you track expenses, customize invoices, run reports, and everything else all from one place.

You can try FreshBooks for free for 30 days.

Click the link below and sign-up today!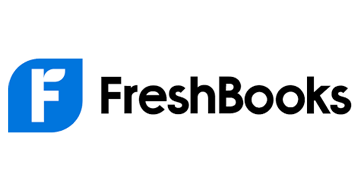 Try Freshbooks 30 days free trial Now !
---
What are the requirements and limitations of the GSP?
eBay's Global Shipping Program is open to sellers who have a performance rating of at least Above Standard. The item to be shipped must already be in the seller's country and listed for sale on eBay.com or eBay.co.uk. The seller must accept PayPal.
There are restrictions on the size, weight and value of parcels, which vary depending on the destination country. For US sellers, the maximum weight ranges between 66 and 150 lbs and the maximum length between 66 and 118 inches. Most countries allow a maximum value of $2500, but again this varies between countries and can be as low as $200 for shipping to the Dominican Republic and El Salvador.
For most destination countries, the buyer must have a physical address, rather than a P.O. Box.
As with regular eBay listings, there are restrictions on the type of items that can be listed and shipped, such as illegal or hazardous items. Additionally, items listed in some categories can't be included in the GSP, such as smart watches, gift cards and tickets.
The full list of restrictions can be found on the eBay.com GSP help page, under "Getting started with the Global Shipping Program" and "Restricted categories and prohibited items".
The equivalent page on GSP for UK sellers lists restricted items and categories, and the page on eBay.co.uk for buyers details the maximum size and weight.
Our tip: Regardless of the category, you need to stay organized to grow your eCommerce business and fullfill eBay's GSP requirements.

The traditional way of managing your work with emails and spreadsheets is no longer enough. You need something that can grow with your business.

Monday.com is the CRM solution for online sellers that helps you get more done in less time. The customizable workflows make it easy to create and manage tasks, projects, and appointments for your team.

Try monday.com free forever plan to see what it can do for your business.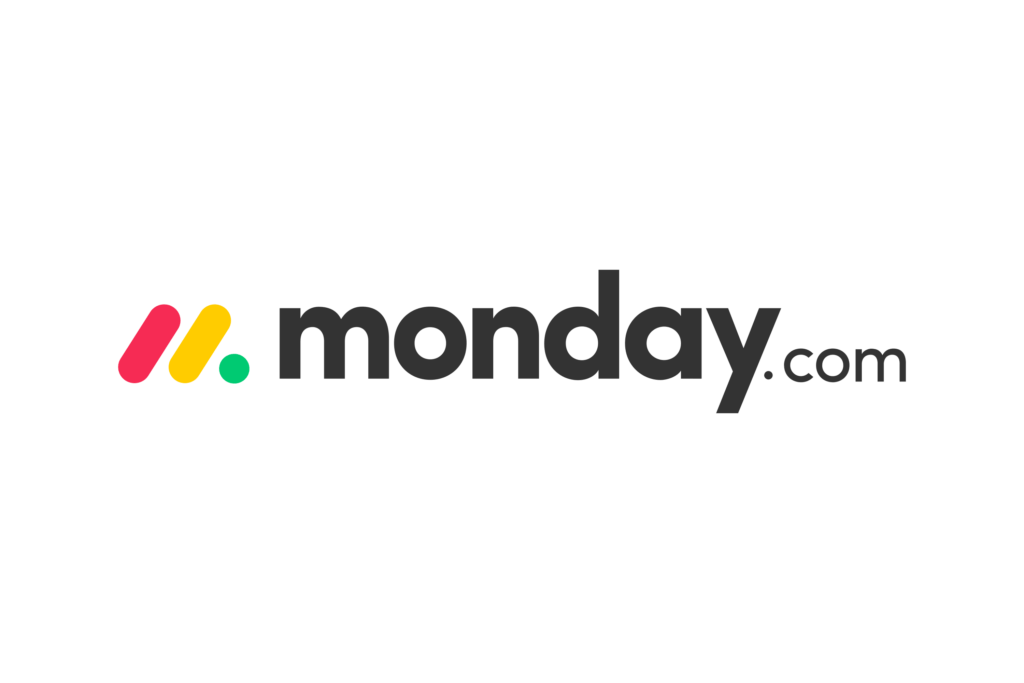 Try Monday.com for free today!
---
How does the eBay Global Shipping Program benefit sellers?
The main benefit of using eBay's GSP is that shipping overseas becomes just as straightforward as sending domestic orders, making it accessible and convenient for sellers to reach international customers. Other benefits include:
Sellers should make more sales to international buyers (but not necessarily – more on that under Will I make more international sales using the Global Shipping Program? below).
Sellers are not responsible for lost or damaged parcels once they've reached eBay's shipping center.
If sellers provide free domestic shipping, they will automatically receive five stars for the shipping costs DSR (detailed seller rating).
Sellers automatically receive five stars for the shipping time DSR (providing they meet targets for handling, tracking upload, and delivery to the shipping center).
Any negative or neutral feedback that can be attributed to international shipping will be removed.
Orders are automatically tracked.
However, the GSP does not always work as intended. Delivery time frames can be longer than expected, and sellers have reported poor handling of disputes by eBay support reps who do not seem to have been well trained on the program.
The GSP does not address every aspect of international sales, only those relating to shipping. For example, it does not translate listings or buyer messages, or handle returns.
Which countries does the eBay GSP ship to?
Currently, US sellers can ship to over 100 countries:
Antigua and Barbuda
Aruba
Australia
Austria
Bahamas
Bahrain
Barbados
Bangladesh
Belgium
Belize
Bermuda
Bolivia
Brazil
Brunei Darussalam
Bulgaria
Cambodia
Canada
Cayman Islands
Chile
China
Colombia
Costa Rica
Croatia
Cyprus
Czech Republic
Denmark
Dominica
Dominican Republic
Ecuador
Egypt
El Salvador
Estonia
Finland
France
French Guyana
Germany
Gibraltar
Greece
Grenada
Guadeloupe (French)
Guatemala
Guernsey
Honduras
Hong Kong
Hungary
Iceland
Indonesia
Ireland
Israel
Italy
Jamaica
Japan
Jersey
Jordan
Kuwait
Latvia
Liechtenstein
Lithuania
Luxembourg
Macau
Malaysia
Maldives
Malta
Martinique (French)
Mexico
Monaco
Montserrat
Netherlands
New Zealand
Nicaragua
Norway
Oman
Pakistan
Panama
Paraguay
Peru
Philippines
Poland
Portugal
Qatar
Reunion (French)
Romania
Saint Kitts and Nevis
Saint Lucia
Saudi Arabia
Singapore
Slovakia
Slovenia
South Africa
South Korea
Spain
Sri Lanka
Sweden
Switzerland
Taiwan
Thailand
Trinidad and Tobago
Turks and Caicos Islands
Ukraine
United Arab Emirates
United Kingdom
Vietnam
UK sellers can ship to 87 different countries, listed on the eBay.co.uk GSP page for buyers.
What is the cost of eBay GSP to sellers, or is it free?
There is no fee to use the Global Shipping Program but sellers will still have their usual eBay and PayPal fees to pay on the sale price (but not on the additional fees that the buyer pays).
Buyers see estimated shipping and import charges on the listing, which are then confirmed at checkout. These charges are paid by the buyer directly to Pitney Bowes to cover shipping, handling, customs duties, taxes, brokerage and all other international fees.
Sellers aren't directly told the total price that the buyer pays, although this information is included on the packing slip that sellers print out, as it is required for customs compliance. The amount sellers receive is the item price and any domestic shipping amount that they charge. This comes directly from the buyer, just as it does for a domestic sale.
Sellers do need to consider how they will handle returns, as this is not included in the GSP and can be very costly. More on returns in How do I handle returns for items shipped under the GSP? below.
How does the buyer see listings under the Global Shipping Program?
To demonstrate how buyers see GSP listings, we have taken the same item – a men's ring – being sold by a US seller, and compared how it appears on:
eBay.com, for domestic shipping to the US; and
eBay.com.au for shipping through the GSP to an Australian address.
Here is the listing on eBay.com:
The item price is $425 and expedited shipping within the US is free.
Here is the same item, from the same seller, shown on eBay.com.au:
The item price is the same, $425, and the approximate cost in Australian dollars is automatically calculated. Below that you can see:
A postage (shipping) charge of $24.19
Import charges of $53.54
An estimated international delivery date
The total cost is confirmed at the checkout stage and will cover all international shipping and customs fees.
Upon completion of the sale, the buyer would pay approximately $504 (US dollars). The seller receives the sale price of $425 and Pitney Bowes takes the remainder for international shipping.
Note that the listing states "No additional import charges at delivery!". The buyer still pays import charges, but with the GSP these are paid at checkout so there will be no customs delay or extra costs upon delivery itself.
Is the eBay GSP cost effective for buyers?
For items listed under the Global Shipping Program, buyers pay the total of:
The seller's usual selling price
The seller's usual domestic shipping (if not free)
eBay's calculated international shipping
eBay's calculated import duty and taxes
Does this represent good value to the buyer? It depends, based on the product weight and size, and whether the item would normally attract import duties.
For shipments from the US, eBay GSP always uses the USPS Priority Mail International service. This is fast and includes tracking, but is expensive, starting at around $24. Sellers may be able to ship a lot cheaper directly, particularly for small and light items.
From what we have seen, eBay GSP listings always include an import charge. The actual cost of import taxes and duties vary depending on the destination, value and type of product being sent. But buyers often report that the import charges are higher with GSP than if the seller sent the package themselves.
So, some buyers avoid GSP listings as it makes the products they buy too expensive. Others like GSP because it provides good access to international products, with fast delivery and the convenience of paying import charges upfront.
In general, low value items are likely to have their price inflated to an uncompetitive level, while high value items might remain reasonably priced.
Will I make more international sales using the Global Shipping Program?
Your success with the GSP depends mainly on:
The products you sell
The countries where those products are in demand
Whether you are already selling internationally
If you don't sell internationally at all…
The GSP is a very easy way to experiment with cross-border selling.
It will give you access to a much wider customer base and you will have at least some opportunity to make international sales, whereas before you had none.
It's a very simple and convenient program, and a great way to learn before considering doing your own international shipping.
If you do already sell internationally…
The GSP could impact your sales negatively if it inflates the price buyers pay (see Is the eBay GSP cost effective for buyers? above).
On the other hand, if GSP opens up new countries that you don't want to ship to yourself, it could increase sales if your products are in demand there. You can pick and choose which countries to use GSP for, and which to ship to directly.
But if you simply want to use GSP as an outsourcing service to offload the hassle of shipping internationally, it is less likely to increase international sales. They might remain flat, or sales might decrease, if your products become more expensive under GSP. You would have to weigh up the impact on sales against the time and effort saved.
On the whole, larger and higher-value items that are expensive to ship and tend to attract import charges anyway are more likely to be competitively priced for buyers under the GSP. Small, low-value items are likely to have excessive shipping and import charges under the GSP, and put buyers off.
How do I handle returns for items shipped under the GSP?
eBay's Global Shipping Program doesn't handle returns, so sellers have to deal with this aspect themselves. There are several options for handling international returns. Here's a summary.
1. Write off the cost
Depending on the value of the item, it might be better to write off the cost and refund the buyer without asking for the goods to be returned.
This is a simple approach that deals with the problem quickly and will probably avoid any disputes or negative feedback. It may also be cost effective when the products sold are of low value and not worth the cost of return shipping.
However, for higher value orders this may not be financially viable. It can also devalue your products and make you vulnerable to scammers.
2. International parcel carriers
Another simple option is for the seller to arrange shipping with an international carrier like FedEx, UPS, DHL or TNT then send the label and any other documentation needed direct to the buyer. The buyer can then repackage and return the item easily and without paying for shipping themselves.
This might be a good option to make sure high-value items are returned reliably, but can be very expensive.
3. Parcel forwarding services
There are a number of services, often designed for shoppers rather than businesses, that provide a delivery address in different countries. These can be used to provide a local returns address for international buyers, and then forward the package to the seller.
This might be a useful option for sellers with a low volume of international returns. However, these services can have value and size limits, and may be expensive.
4. Returns handling services
There are a growing number of services for businesses to help them manage international returns. These usually provide local returns addresses in several countries, and warehouses providing a number of different options for processing.
One option is to consolidate multiple returns into one package to save on shipping costs. Some providers also offer an inspection service so returns are checked and photographs sent to the seller, who can then decide whether or not to issue a refund.
Another possibility, offered by some providers, is the option to resell returns locally. The products are inspected and graded and resold through the most appropriate channel available. This avoids shipping the item back to the seller and needing to process the return themselves.
Returns handling services are usually only suitable for sellers with higher international returns volumes, as there are usually minimum monthly fees.
International returns services are listed in the directory.
What do sellers think of the eBay Global Shipping Program?
Sellers' opinions are mixed. Many see the GSP as a good service, making global shipping convenient, simple and hassle-free. It works as intended, most of the time.
Other sellers have negative opinions on the Global Shipping Program. Some are due to fundamental shortcomings, such as:
It can be expensive for buyers, pricing your products out of the market and killing off international sales.
It's only a partial service, as it doesn't translate listings, provide customer service in the buyer's language or handle returns.
Other complaints are due to service failures, causing problems like:
Delayed delivery due to processing backlogs at the shipping center.
Incorrect refunds or PayPal funds being held, when parcels are lost or damaged during international shipping (which the seller is not responsible for).
Damaged products, due to packages being opened at the shipping center and not being repackaged correctly.
Poor support and incorrect advice from eBay seller support reps.
Mistakes do happen under the GSP from time to time, but they are not the norm. Problems like these can be very frustrating and time-consuming, and also expensive if not resolved properly.
Sellers can help protect themselves by using tracked delivery to the shipping center, and taking photographs to prove the condition of high-value items. A lot of time, perseverance and a solid understanding of eBay policies might be needed when dealing with eBay's support reps.
What happens if a package is lost or damaged under the eBay GSP?
Responsibility for lost or damaged packages is split under the Global Shipping Program:
The seller is responsible for getting the package to the shipping center safely.
Pitney Bowes is responsible for processing the package at the shipping center and delivering it to the buyer safely.
If an item is lost or damaged at the shipping center or during international shipping, and a buyer asks for a refund, there should be no cost to the seller or negative effect on their performance metrics. But how can you tell when the loss or damage occurred?
For lost packages, it should be straightforward to establish when the loss occurred, as there is a record of when packages are received at the shipping center. If the package was logged as received, the seller should not be held liable for non-delivery.
For damaged items, the situation is more difficult. Damage could happen during domestic shipping, within the shipping center, or during international shipping. If the damage is severe, it should be picked up at the shipping center or by the parcel carrier. More often, damage is not seen and reported until the buyer receives the package.
Sellers can find themselves in protracted discussions with eBay seller support over responsibility for damaged items that were sent under the Global Shipping Program.
Can I opt out of the Global Shipping Program?
Yes, you can opt out of the Global Shipping Program.
When eBay updated their user agreement in 2013, some sellers were automatically enrolled into the GSP when they accepted the new terms, often without realizing it. This caused some controversy and complaints.
Sellers can opt out of the GSP at any time:
At the top left of the eBay site, click your username then Account settings
Click Site Preferences on the left
Find the Shipping preferences heading (eBay.com) or Postage and packaging preferences (eBay.co.uk)
Next to Offer the Global Shipping Program click Edit
Choose your preferred settings or opt out completely
You can also access the GSP preferences page directly using these links for eBay.com and eBay.co.uk.
Bear in mind that you can clear the check mark next to Use the Global Shipping Program for new eligible listings to opt out of the GSP by default, but keep the ability to opt in on a per-listing basis.
If you opt out completely, the option will not appear on your listings at all. You will be able to opt in again in the future, but will need to wait for 24 hours.
You can also remove a single active listing or all active listings from the Global Shipping Program via the Seller Hub.
Can I pick and choose which countries to use the GSP for?
Yes, you can pick and choose which countries you want to use GSP for.
This provides sellers with a powerful tool to tailor their shipping strategy. For example, sellers might choose a select group of countries they are comfortable shipping to themselves, but use the Global Shipping Program for all the others.
This gives sellers the best of both worlds. They don't have to make their products unnecessarily expensive for countries they can ship to themselves. They also don't have to worry about fraud or unreliable carriers for less developed or more distant countries, as they will be protected by the GSP.
To have the option to customize the countries you use the GSP for, follow the instructions in Can I opt out of the Global Shipping Program? above, and make sure the box is checked for Customize international shipping for some locations.
What are the alternatives to the eBay Global Shipping Program?
The GSP is a simple and convenient system for international sellers, but it is far from the only way to ship internationally. It is often seen as a beginner's solution for cross-border selling, and more experienced sellers might get better results with alternative methods.
Here's a summary of the main alternatives:
Direct shipping
Sellers can send packages overseas using the USPS (or Royal Mail in the UK) or international carriers. The services available vary greatly on cost, speed, tracking and insurance.
To find the best rate quickly you can use a rate comparison service online or often they are built into many of the order management and shipping software tools.
Mail consolidation services can provide better rates for sellers with higher order volumes, although the shipping speed will usually be a little slower.
Third party logistics (3PL) companies
These companies provide warehousing and order fulfillment services in different countries around the world. This could be a good option for sellers with high order volumes in certain countries, putting them on an equal standing to local sellers in terms of shipping cost and speed.
To use a 3PL in another country you will need to export your products upfront and in bulk, so they can quickly fulfill orders when they come in.
Amazon FBA
Amazon FBA can be used like a 3PL for orders from other channels, including eBay. This can be a convenient option for sellers who already have inventory in FBA warehouses in other countries.
However, FBA is not allowed for fulfilling orders on eBay Australia. There are also reports that eBay in the US has penalized sellers for using Amazon FBA, although there is no official policy against it.
Our guide Selling Internationally: A Guide to Tools & Services for Cross-Border Trade covers more options for global shipping and fulfillment including some of the leading service providers.