This post is by Chris Turton, an ecommerce and Amazon consultant based in the UK.
A+ Content is available to all Amazon sellers and vendors with a brand listed in Brand Registry. It has been around for years for Amazon vendors, but merged with the Enhanced Brand Content (EBC) program for sellers in July 2019, creating one unified system. At the same time, A+ Content became free for both vendors and sellers.
The purpose of A+ Content is to improve your conversion rate, resulting in higher sales. This feeds back into your search ranking, resulting in more views of your product page, and higher sales still. It's easy to see that the potential is huge.
Here's everything you need to know about A+ Content, from some great example pages to a detailed breakdown of the available modules, and how to figure out if it is actually increasing your sales.
Keep track of your business numbers with ease.

Accounting is important, especially when you're selling in different countries.

Freshbooks helps you track expenses, customize invoices, run reports, and everything else all from one place.

You can try Freshbooks for free for 30 days.

Sign-up today!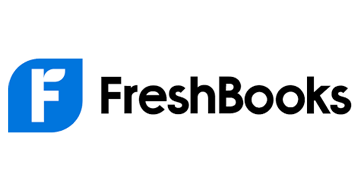 Try Freshbooks 30 days free trial Now !
---
What is Amazon A+ Content?
Have you ever visited a product page on Amazon and when you scroll down to the description, instead of the usual plain text blurb you see a brochure-style design with lots of product images, comparison tables and sometimes video?
That is A+ Content.
It is created on Amazon using the A+ Content Manager in Seller Central, and is available to any Amazon marketplace seller who has registered under Amazon's Brand Registry program.
If you sell directly to Amazon as a vendor, you can create A+ Content within Amazon Vendor Central.
The goal of A+ Content is to improve the conversion rate – the percentage of visitors to the product detail page who actually go on to buy that product.
Do you have a great business idea, but you don't know how to get started selling online?

Helium 10. With Helium 10, you can find all the information needed to make data driven decisions.

The platform is packed with features that help you find new customers, drive sales, and manage your day-to-day operations.

So whether you're just getting started or you've been in business for years, Helium 10 has everything you need to take your business to the next level.

You can get 20% discount on Helium 10 with the following promo code: WEBRETAILR20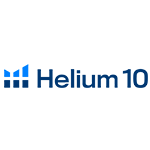 Get 20% discount on Helium 10 from us
---
Here's one example of A+ Content on an Amazon product detail page: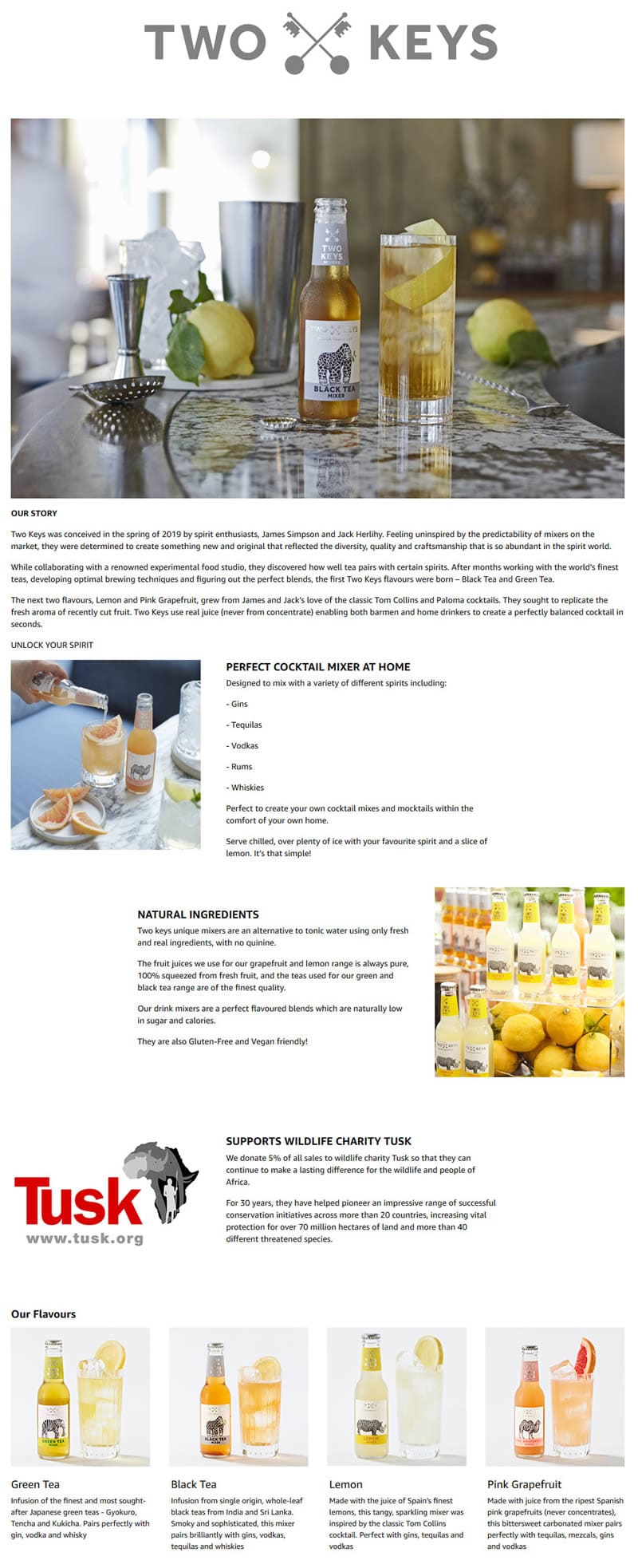 What is EBC (Enhanced Brand Content)? Is it different from A+ Content?
You will often see the terms A+ Content and EBC (or Enhanced Brand Content) used interchangeably when people talk about Amazon listings. This is because, up until July 2019, A+ Content was only available to vendors, and EBC was a similar program but only for marketplace sellers.
A+ Content for vendors provided a lot of fancy tools including tables, multiple product photos, rollover buttons and a lot more. Several different modules provide an impressive array of features to really make product listings pop. These older A+ pages could be very costly, with the price dependent on each vendor's negotiated terms, as well as the product category.
At that time, the version for sellers was called Enhanced Brand Content (EBC). This was a more basic offering allowing sellers to add additional information to their descriptions and extra photos. It was free but quite limited compared to A+ Content for vendors.
In July 2019, as Amazon's Brand Registry program matured, it was decided to merge the two systems. This gave all brand owners – both sellers and vendors – the same set of tools within the "A+ Content Manager" to create enhanced listings. It also became free, for both sellers and vendors, and increased the number of modules available from 12 to 15.
There is another enhanced content program that remains available in addition to A+ Content. If you have ever come across "A++ Content" or "A+ Premium Content", this is a tool used by major vendors (think of brands that are household names) and that provides a further 16 modules and additional selling tools. This is invite-only and very expensive.
What are some good examples of Amazon A+ Content?
Many brands on Amazon have adopted the new A+ Content Manager in their listings, making great use of the 15 customizable modules available. Here are some excellent examples.
Lavazza coffee capsules
Lavazza emphasizes their product range and presents it very clearly in their A+ offering, using:
Header image.
Image and highlights panel to showcase the specific variety being sold on this page.
Four images and text to illustrate key features visually.
Two comparison modules to cover all six product varieties.
Silentnight Mattresses
British mattress brand Silentnight has designed an elegant A+ listing and also makes excellent use of the comparison module. They are using:
Multiple full-width images to get full control of the layout.
Four images and text to illustrate features visually.
Comparison module to show key product differences.
Can everyone create A+ Content or is it limited?
Any business that has been accepted into Amazon's Brand Registry program can create A+ Content. Brand Registry application requirements include having a registered trademark.
Books, music, video and DVD (BMVD) products do not qualify for A+ Content.
Should I create A+ Content for all my listings? Will it help sales?
The main purpose of A+ Content is to increase conversion rate and sales. It provides an additional way to communicate to customers, and can help persuade them that your product is the best fit for their needs as well as addressing concerns or questions that they may have.
Amazon says that A+ Content can increase sales from 3% to 10%, but in practice your particular products and quality of the content created could lead to results that are better or worse than this.
Monitor your metrics and give changes enough time to prove themselves, then adjust accordingly. You are not likely to get it right the first time, so keep trying if the initial results are disappointing.
A+ Content takes time and effort to create, but the new Content Manager makes it very easy to use one A+ template across many products and ranges. If you have several similar products, most of the effort will be spent creating the initial template and it can then be applied to multiple ASINs.
How much does it cost to create A+ Content for a listing?
Creating standard A+ Content is absolutely free for all brands accepted into Amazon's Brand Registry program.
A+ Content did have a cost associated in the past, and A+ Premium Content (also known as A++ Content) is a pay-for program for major vendors only.
How do you create Amazon A+ Content?
First of all, you must have been accepted into Amazon Brand Registry. You will need to make sure you are using the same account for Brand Registry as you do for Seller Central or Vendor Central.
When you have been given access to A+ Content Manager, you will see it under the Advertising menu in Seller Central.
Select this menu item then click the button "Start creating A+ Content" at the top right of the page, or use the "Create A+" button for a specific product. This will give you a skeleton template showing various fields.
Some advice on building your template:
The template name is just for your own use, so set it to something that makes sense to you. There's no need to embed keywords.
Your company logo needs to be a minimum size of 600 pixels wide by 180 pixels high.
For full-width images, use high-quality photos at least 970 pixels wide which really showcase the brand and product features.
Keep text content to be displayed with images to 300 characters or fewer. If you have more to say, add additional modules and use images to communicate visually.
Once you are familiar with the 15 modules available, plan out your A+ content in advance on paper or a whiteboard, or use design software rather than relying on the Content Manager alone.
Once you are happy with your content, select ASINs and submit your content for approval. You can also save the template as a draft and continue editing later.
What are the A+ Content modules?
There are a total of 15 different modules available as well as the default company logo and description.
Many of the modules are similar, providing different combinations of images and text. To build the overall design you need to:
Decide which aspects of your product you want to showcase.
Choose the right modules to fit your needs.
Create the overall layout by selecting a variety of modules which together create an attractive design.
The modules fall into the following types:
1. Full-width images
These usually work best for lifestyle photos or images of your product in use. The text overlay versions can also be used to highlight features important enough to merit a large image on their own.
These modules include:
Standard image with dark text overlay
Standard image with light text overlay
Image header with text
2. Single smaller images
Single image modules are used heavily in many A+ Content pages. They help you communicate text information in a structured way that uses images to give the reader a "signpost" to what the content is about.
They are often used to provide specifications, bullet point lists of features or benefits, brand information and more.
These modules include:
Standard single left image
Standard single right image
Standard single image and sidebar
Standard single image and highlights
Standard single image and specs detail
3. Multiple smaller images
The multiple image modules are generally used to highlight product features in groups. They can be very powerful for showing the buyer the most important aspects of your product both visually and with text.
They shouldn't be overused though, as repeated multiple images can quickly become confusing.
These modules include:
Standard three images and text
Standard four images and text
Standard four images and text quadrant
Multiple image module A
4. Comparison chart
This module is very popular and provides a powerful way for the buyer to understand the key differences between similar products. If you have multiple versions of a product this is the best way to contrast and compare them, and help customers select the right one.
5. Text
Both of these modules provide full-width plain text. They include:
Product description text
Standard text
Do I have to create my A+ Content on Amazon, or can I use a regular design tool?
All Amazon A+ Content must be created within Amazon, but the process is simple and a single template can be used across large ranges of products.
A+ is not designed using HTML, but by entering your images and text in standard fields, so you can't design the page in Dreamweaver or any other web design software.
You can of course create a mock-up of your A+ page on paper or in Adobe XD, Balsamiq or similar software, and it's a good idea to do this to get a feel for the design before creating the final version in Seller Central. Just make sure that you (and your designer, if you have one) understand the modules available so you don't build a design that you love but will be impossible to recreate on Amazon!
Do I have to create a separate A+ design for each listing variation?
In the past, A+ pages were built separately for each individual ASIN.
Today the new A+ Content Manager allows you to create templates and assign ASINs to them. You can do this with as many variations, parent or child products as you wish.
I can't see where to add my A+ Content. What am I missing?
Under the Advertising menu in Seller Central you should see a link to A+ Content Manager.
If when you click on the link it tells you to "register" it means you have not connected your brand successfully to your seller account. Make sure you are approved for Brand Registry and are using the same account to login to Seller Central.
If you have:
Created your A+ Content, and
Assigned an ASIN to it, and
Amazon has approved it…
…but it still doesn't show, it usually means that the brand in your listing is not aligned with your brand in Brand Registry. To fix the issue, find the ASIN in Seller Central and make sure the brand name there matches the brand name in Brand Registry.
Why can't I add my own video to my A+ listing?
A very common question about A+ is how to add videos alongside your product images. Although product videos on Amazon are part of the A+ offering, there are some differences in the sellers it is available to.
Sellers and vendors with Brand Registry approval, and selling on Amazon.com, are able to upload videos. This has not yet been rolled out to the rest of the world, so sellers outside the US are out of luck.
Some vendors elsewhere in the world, including the UK and EU, have been given access to product videos on an invite-only basis.
Is Amazon A+ Content always mobile friendly?
Amazon has designed A+ Content so it can adapt automatically to smaller screen sizes including mobile phones and tablets. In fact, A+ Content shows above the bullet points and other item specifics on mobile making it even more valuable for the millions of smartphone and Amazon Shopping app users.
When reviewing your A+ Content, Amazon gives you the option to preview your content in a mobile view. Make sure you use this to check that your design looks good on mobile as well as desktop screens.
Where does my product description go after I create A+ Content?
For vendors, the product description remains on the detail page, right above the A+ Content.
For sellers, the product description usually disappears and is replaced by the A+ Content. However, for older A+ pages that were created before EBC and A+ Content were merged, the product description may still be shown.
Your product description remains accessible in Seller Central and may still be used by Amazon to help index keywords relevant to your product. Amazon may also decide at any time to use your product description elsewhere on the site, so it's a good idea to maintain the quality and accuracy of this. See our guide to Amazon SEO for more details.
How long does it take for A+ Content to be approved?
It varies. A+ Content approval can take up to seven days, but we have also seen content approved within a matter of hours. Keep an eye on the status of your content within Seller Central.
Occasionally A+ Content can be rejected and this is usually down to making claims that fall outside of Amazon's policies. Avoid using promotional wording such as "best product ever", or incentivized keywords such as "free". These policies are not always easy to follow and they can be applied in a way that is not intuitive. For example, we had an A+ page rejected initially because it used "gluten free" instead of "gluten-free".
Can I work with more than one brand in the A+ Content Manager?
If your business has multiple brands listed in Brand Registry, then you should also have those brands available within the A+ Content Manager.
The A+ Content Manager will give you a list of brands to choose from, but if the option is not available make sure your Brand Registry account and Seller Central accounts are connected.
How can I tell if A+ Content is improving my sales?
The purpose of A+ Content is to bring customers closer to your brand and product range, and to increase your conversion rate as a result. This is the percentage of visitors to your product detail page who actually go on to buy your product.
For sellers, go to Reports in Seller Central and then click on "Detail Page Sales and Traffic" under "By ASIN". The "Unit Session Percentage" allows you to monitor the conversion rate over time.
For vendors, tracking performance can be a little obscure using Amazon's Retail Analytics (ARA) but the key metric is "Change in Conversion Prior Period" which allows you to monitor the conversion rates for each ASIN.
It is also possible for A+ Content to indirectly affect sales, as the text and images get indexed by search engines and could improve the ranking of your product page on Google.
I can't publish my A+ Content due to "an existing Amazon retail contribution".
This comes up regularly. Only one account can have A+ access for a particular brand. If you are using Seller Central and your company also has a Vendor Central account, or if Amazon has another company assigned as the brand's vendor, it is possible that the other "higher" source already has control of A+ content for this brand.
It is vital that you find out who has the controlling power, but don't expect Amazon to give out this information. Instead, research within your own company or look for clues on the product detail page, so you can resolve the situation between yourselves.
This post was by Chris Turton, an ecommerce and Amazon consultant based in the UK.
Chris provides services to businesses worldwide, including ecommerce strategies, pricing and data analysis; eBay and Amazon listings and marketing; SEO, PPC and digital marketing; and Magento web design and development.