For Amazon sellers interested in engaging with a devoted customer base, Amazon Prime is the way to sell. Amazon's premium subscription service has over 112 million members, including 51.3% of US households.
For most product categories, products with the Prime badge sell a lot more. The Prime badge denotes trust to customers – in Amazon taking care of them, your brand, and your product. In fact, many Prime members will only purchase products that bear the Prime badge.
So, how do you sell on Amazon Prime and take advantage of this phenomenon to grow your sales?
It's a common misconception that using FBA (Fulfillment by Amazon) is the only way to earn the prime badge – but it's actually one of three ways to get it. We're going to break down the three different ways to sell on Prime, how each one works, their pros and cons, and how to select the right method for your business.
Our tip: Do you have a great business idea, but you don't know how to get started selling online?

Helium 10. With Helium 10, you can find all the information needed to make data driven decisions.

The platform is packed with features that help you find new customers, drive sales, and manage your day-to-day operations.

So whether you're just getting started or you've been in business for years, Helium 10 has everything you need to take your business to the next level.

You can get 20% discount on Helium 10 with the following promo code: WEBRETAILR20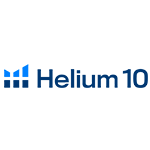 Get 20% discount on Helium 10 from us
Why sell on Amazon Prime?
Selling on Amazon Prime has significant benefits. Evidence indicates that Prime products receive a higher ranking in search than non-Prime products. This is very important for private label sellers, who are often competing against a number of similar products that already have the Prime badge, and would be at a disadvantage if they were the odd one out.
For products with more than one seller, Prime provides an advantage over competitors for winning the Buy Box. It is not the only factor in determining the Buy Box winner, but it is one of the most important.
Prime member buying behavior creates another significant benefit for sellers. Shoppers will often check the box to show only products available under Prime – or just visually filter out products without the badge. This is because once people get used to the fast 1-2 day shipping, Prime members find it hard to accept anything slower.
Prime members not only spend more annually, but also shop more frequently and spend more per visit to the marketplace. By offering your product under Prime, you open the door to greatly increased sales for your Amazon business.
What are the 3 different ways to sell on Amazon Prime?
Here's a summary of the three ways your products can sell on Amazon Prime:
Fulfillment by Amazon (FBA)
FBA is a comprehensive, easy-to-access, pay-as-you-go logistics service provided by Amazon which includes warehousing, picking, packing, shipping, returns, and customer service.
The FBA program is integrated with the Amazon marketplace, so when you sell an item on Amazon that is stored in an Amazon warehouse, the order gets processed automatically. The FBA program is available to all businesses, from sole traders to multinational companies. You can also try our new Amazon FBA Calculator to help you to maximize your profits.
Seller Fulfilled Prime (SFP)
SFP allows sellers to handle their own fulfillment and shipping, but still get the Prime badge on their products. Orders are shipped from the seller's own warehouses via approved carriers, or by using a third-party logistics service provider (a 3PL).
Membership in SFP has a qualification period with stringent standards, and performance metrics that must be met consistently to stay in the program. Businesses who already handle their own fulfillment (e.g. for orders through their own website or other marketplaces) have the most to gain from this method.
Vendor Central
As an Amazon vendor, you sell to Amazon as one of its wholesale suppliers, rather than selling directly to shoppers through the third-party marketplace.
Vendor Central is invitation-only – you must be recruited by Amazon as a vendor to participate. Vendor Central is most relevant for established brands and manufacturers, many of which have already been invited to join the program.
SE Ranking is a simple all-in-one SEO toolset that can help you grow your online business in any region.

You can find everything you need to improve your website's SEO and get more traffic.

Sign-up today to scale your online business.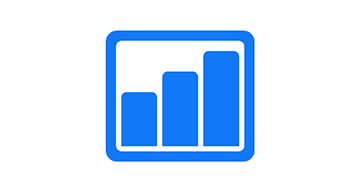 Scale Your Business with SE Ranking!
Fulfillment by Amazon (FBA)
The simplest way to sell on Amazon Prime is to join Amazon FBA, a highly automated and powerful fulfillment network. You send your product inventory to Amazon, and they store it in their warehouses. When a customer places an order through your listing, Amazon picks it, packs it, and ships it.
Once your products are in FBA, they automatically get the Prime badge.
Pros
FBA is a fulfillment outsourcing service. You don't have to ship orders or deal with any other aspect of order fulfillment.
It's fully automated and integrated with the Amazon marketplace.
Amazon handles shipping and customer service.
FBA fees might be less expensive than doing your own packing and shipping, particularly if you don't do any shipping already.
Amazon can remove negative customer feedback that relates to shipping or fulfillment.
As well as the Prime badge, your listings will also say "Fulfilled by Amazon", which may have an additional positive impact on customer confidence.
Cons
There can be complex and/or unexpected fees such as long-term storage fees.
FBA can be expensive compared to doing your own shipping, depending on your cost structure.
You will need to monitor inventory levels in FBA and replenish stocks regularly, taking into account the lead time for shipments to be received and processed.
Amazon might ask you to ship small quantities to multiple locations, unless you pay extra for the "Inventory Placement Service".
Amazon can "commingle" your inventory with products from other sellers and you could get the blame for a fake or damaged item that came from a different seller.
Who is FBA right for?
FBA is a very good fit for sellers who only sell on Amazon, or who have very few sales through other channels.
It outsources your whole fulfillment operation, so sellers can concentrate on higher-value tasks like sourcing new products and marketing. If you don't have orders from any other channels, FBA is a great solution to get the Prime badge and manage your customer fulfillment in one fell swoop.
FBA is also recommended for sellers with their own existing shipping operation, who either:
Want to minimize shipping times to the widest range of locations possible; or
Are unable to meet the standards required for SFP.
Even businesses who sell through other channels, but don't have a robust shipping operation of their own, can use FBA's Multi-Channel Fulfillment (MCF) feature. With MCF, Amazon works as a general 3PL and can fulfill orders that come from any other channel.
It's important to note that MCF has higher fees than "standard" FBA, and it might be cheaper to use a separate 3PL if you have high order volumes from channels other than Amazon.
Build a thriving Amazon business today!

Jungle Scout is the essential software that can help you win on Amazon and beyond.

With Jungle Scout, you'll have everything you need to make informed decisions about what products to sell on Amazon. You'll be able to see exactly how well each product is selling, what the competition looks like, and how much profit you could potentially make.

You can try Jungle Scout risk-free for 7 days.

Try Jungle Scout risk-free for
7 days.
Seller Fulfilled Prime (SFP)

Seller Fulfilled Prime allows businesses to retain control of inventory and order fulfillment while also getting the benefits of selling on Amazon Prime. To qualify for SFP, you must ship items the same day, use approved carriers, buy shipping labels via Amazon, and consistently meet performance standards. You cannot charge for shipping.
Pros
You retain control over your inventory and fulfillment processes.
There are no FBA shipping and handling fees, and you only have to manage inventory levels in your own warehouse(s).
You have more control over returns and refunds.
There is the potential for higher profits on bulky and heavy items as they don't need to be shipped twice (first to Amazon and then to the customer).
SFP sellers can sell products that are ineligible for FBA or have special storage requirements such as temperature control or short expiration dates.
Sellers with varied inventory can use multiple fulfillment methods, such as shipping bulky products via SFP, and smaller products via FBA.
Cons
You will need to run a high-quality shipping operation, fulfilling orders quickly and paying for all costs, while keeping up with all the SFP requirements.
There's the expense of investing in and maintaining a warehouse, staff, software, and inventory systems.
SFP has stringent acceptance criteria, including qualifying for Premium Shipping and passing a trial period of 5 to 90 days with a minimum of 200 orders. There is sometimes a waiting list for applications.
Sellers who qualify for SFP but later fall below the standards, will need to go through the upheaval of switching to FBA if they want to retain the Prime badge.
Who is SFP right for?
SFP is ideal for businesses who already do their own shipping for other channels, whether that is their own website, other online marketplaces, in-store sales or telephone orders. It allows them to keep their existing systems, leverage existing investment and fixed costs, and avoid the complexity of managing inventory in an additional location.
Sellers who already have a warehouse with staff that can handle order fulfillment to Amazon's specs, normally want to make use of that instead of adding FBA, so SFP is a very good fit.
Certain kinds of items are particularly well-suited to SFP. These include bulky and heavy items; and items prohibited or limited by FBA, including products that contain fragile or hazardous materials, or that need refrigeration.
Vendor Central
Vendor Central is a whole different ball game. Amazon recruitment teams invite brands to join the platform, and then buy directly from you in bulk and at wholesale prices. Your products will be sold on the Amazon website, by Amazon, and they will handle all the work of storage, shipping, customer service, returns and so on.
As your products are sold by Amazon they will all have the Prime badge.
Pros
Vendor Central is simple. You only have to process Amazon's purchase orders and bill them, just like selling wholesale to any retailer.
Amazon handles all the business-to-consumer sales. You are not involved.
Vendor Central listings are labeled, "Ships from and sold by Amazon.com", which may further boost customer confidence.
Vendors have access to powerful marketing tools including A+ Content, Subscribe & Save, and Amazon Vine reviews.
Cons
Vendor Central is invitation-only.
You still have to pay for marketing to get the best results. It can be expensive.
Amazon decides which products to buy from you and in what quantities. Order volumes may be disappointing.
For products that Amazon doesn't want to stock, you will need to sell to consumers yourself or find a third-party seller, if you want them to be available on the Amazon website.
Amazon may drive prices down below your Minimum Advertised Price (MAP).
There might be no room for negotiation on Amazon's contract terms, including pricing. Profit margins might be squeezed.
You will need good logistics to fulfill Amazon's purchase orders, and may need to ship small quantities and to multiple locations.
Who is Vendor Central right for?
This program is a good fit for manufacturers and brands who prefer to sell wholesale only. Brands who lack the capacity or know-how to sell directly to consumers are well suited to Vendor Central.
It's also for brands who are compelled to sell directly to Amazon under the Product Availability Policy (now ambiguously called "Standards for Brands Selling in the Amazon Store").
Do you really need to sell on Amazon Prime?
Before committing to FBA, SFP or Vendor Central, it's worth questioning whether selling on Amazon Prime is really a necessity for you.
Amazon sells more than 12 million products. Many of them do not have the Prime badge and still sell well, and many of those that do have the badge still sell poorly. Prime is not a guarantee of success.
While the Prime badge is all but essential in some circumstances, there are situations where it is not such a big deal. So, do you need it?
You really need Prime if:
You have your own brand, but there are other very similar products with the Prime badge that compete with yours. This is the case for the majority of private label products.
You sell a third-party branded product that other sellers are also offering (i.e. competing for the Buy Box on the same listing), and one or more of these sellers have the Prime badge.
In summary, if you don't have Prime but are in very direct competition with other sellers who do, you are likely to struggle to get sales.
But also consider…
You might not need Prime if:
You have your own branded product with its own demand from buyers. If they must have your brand, and yours alone, then they will buy it even without Prime. (But consider that if they have ticked the box to show Prime only, they might never know that your product is available.)
Your product's price is much better than Prime sellers competing for the Buy Box. You can still win the Buy Box if Prime sellers are a lot higher on price.
You sell used media products, such as textbooks or rare books, or refurbished products. These are unique by definition so you aren't in such direct competition with others.
You sell something that is hard to ship and/or hard to find on Amazon, for example commercial machinery or equipment, specialized tools or components with a low sales volume, etc. These items are not so suitable for FBA, which penalizes slow-selling products, and it's unlikely that Amazon will want to sell them through Vendor Central.
The bottom line: business type, competition and demand
There's little doubt that selling on Amazon Prime has a great effect in increasing sales, for the majority of sellers. When deciding how to obtain it for your product listings – either through FBA, SFP, or Vendor Central – you need to consider three things.
First, what kind of Amazon business are you operating? Do you want to sell B2C, B2B only, or both? What kind of products are you selling, and what is the best way to sell them?
Second, what is the competition in your category? If your products compete with others with a similar price, and they have the Prime badge, then you will need the Prime badge as well.
Third, what kind of demand is there for your products? If there's significant demand, then Prime is your friend. If your items are more esoteric, then maybe you don't need it.
Ultimately, selling on Amazon Prime offers a way to connect your brand and products with customers faster than ever, through three seller programs that fit many businesses. Carefully review your business situation, see what fits best, and get "primed" for more sales than ever before.