This article was written with the expert advice of Carina McLeod, founder of eCommerce Nurse and Vendor Society.
There are two ways to get your products selling on Amazon: as a seller (also known as third-party or 3P) or as a vendor (first-party or 1P).
The end result looks the same either way – your products will be available to buy on Amazon. But that's where the similarities end. Amazon Vendor Central is actually a completely different concept to Seller Central. It's crucial to understand the fundamental differences and not just compare each feature separately.
While a lot is written and said about Seller Central, information on Vendor Central can be harder to come by. There is some level of mystery surrounding exactly how it works. So, in this article, we have answered the most important questions that people have about Amazon's vendor side.
Do you have a great business idea, but you don't know how to get started selling online?

Helium 10. With Helium 10, you can find all the information needed to make data driven decisions.

The platform is packed with features that help you find new customers, drive sales, and manage your day-to-day operations.

So whether you're just getting started or you've been in business for years, Helium 10 has everything you need to take your business to the next level.

You can get 20% discount on Helium 10 with the following promo code: WEBRETAILR20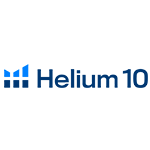 Get 20% discount on Helium 10 from us
---
What is Amazon Vendor Central?
Vendor Central is an invite-only platform for businesses that want to sell their products to Amazon itself. When you sell to Amazon in this capacity, you are their supplier. The core process is very simple:
Amazon send you a purchase order listing what they want to buy
You send Amazon the inventory they have ordered
Amazon pay you
It's then down to Amazon to sell your products to their customers. You are not involved in that.
Vendor Central can be an attractive option. It gives businesses a way to get their products on Amazon, with none of the hassle of selling direct to consumers. It's much simpler than Seller Central, but it does still have challenges. Common downsides include harsh contract terms, low prices and unexpected additional costs.
The whole vendor process is controlled from Vendor Central, which acts as a hub in the same way that Seller Central does for sellers. From Vendor Central, vendors can do things like check their purchase orders, provide product data and manage additional advertising.
Build a thriving Amazon business today!

Jungle Scout is the essential software that can help you win on Amazon and beyond.

With Jungle Scout, you'll have everything you need to make informed decisions about what products to sell on Amazon. You'll be able to see exactly how well each product is selling, what the competition looks like, and how much profit you could potentially make.

You can try Jungle Scout risk-free for 7 days.

Try Jungle Scout risk-free for
7 days.
---
How is Vendor Central different to Seller Central?
With Vendor Central you are selling directly to Amazon. It's sometimes called first-party or 1P because when a sale is made to a consumer it's sold by Amazon themselves (Amazon Retail), not by a separate company using their marketplace platform.
On Vendor Central, you submit your product listings and wholesale prices, then Amazon sends you a purchase order. They might order just a few units or maybe hundreds at a time. You don't have to worry about selling to consumers, fulfilling orders or dealing with aftercare. Amazon is the retailer, so all that is down to them.
On Seller Central, you sell as a third-party on Amazon's marketplace. In other words, you are selling your products directly to shoppers on Amazon's website. This means that you are responsible for the whole retail process, and will sell single units directly to consumers. You will need to make sure you're getting sales, fulfilling orders on time and dealing with any customer support issues.
Regardless of the category, you need to stay organized to grow your eCommerce business.

The traditional way of managing your work with emails and spreadsheets is no longer enough. You need something that can grow with your business.

Monday.com is the CRM solution for online sellers that helps you get more done in less time. The customizable workflows make it easy to create and manage tasks, projects, and appointments for your team.

Try monday.com free forever plan to see what it can do for your business.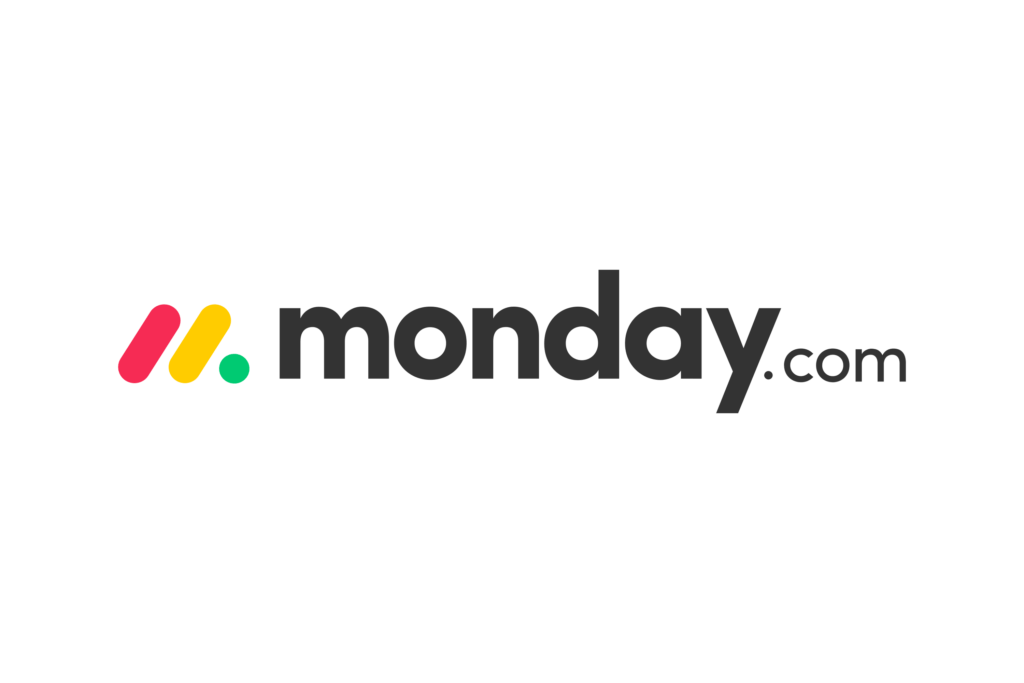 Try Monday.com for free today!
---
How do you get into Amazon Vendor Central?
Vendor Central is an invitation-only platform so you can't simply apply to sell there. There has to be an invitation from Amazon first.
Why would Amazon invite a business to sell on Vendor Central, when there are millions of products already available? Well, there are new products being created all the time, as well as existing brands with poor availability on the site. Amazon has vendor recruitment teams around the world whose job it is to find new brands and products to sell.
Amazon sends Vendor Central invites to many different types of businesses, including:
Existing brands with strong demand from Amazon shoppers
Marketplace sellers who are doing exceptionally well with their own products
Exhibitors at trade shows and fairs with attractive products
The process typically begins with an email from Amazon, saying that they are interested in selling your products. If you let Amazon know that you're interested in becoming a vendor, they will explain how Vendor Central works and provide their terms of business.
There doesn't tend to be much negotiating on these terms. Generally, Amazon will make you an offer, and you can either accept or decline. There may be more scope for negotiating if you're a large, influential brand, or if you're assigned a vendor manager.
When terms have been agreed, Amazon will create an account for you in Vendor Central and invite you to register. You can then start providing product and cost information to Amazon.
SE Ranking is a simple all-in-one SEO toolset that can help you grow your online business in any region.

You can find everything you need to improve your website's SEO and get more traffic.

Sign-up today to scale your online business.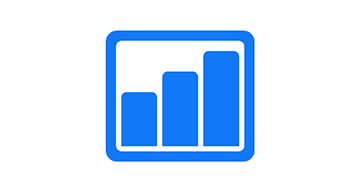 Scale Your Business with SE Ranking!
---
What can you do in Vendor Central?
As the main hub for vendors to interact with Amazon, there are a lot of different features provided in Vendor Central.
The most important ones include:
Orders, where vendors receive purchases orders and provide shipment information.
Items, for vendors to provide product information. You can upload images, edit costs and provide other product-related information.
Merchandising, for handling the marketing of products. This is where you access features like Amazon Vine and A+ Content.
Payment, where you'll find your invoices and remittances.
Advertising, which takes you to the separate Advertising Console (formerly Amazon Marketing Services or AMS) where you can manage ad campaigns.
Reporting, where you can see how your business is doing. Some reports are accessed directly in Vendor Central, while others can be found via Amazon Retail Analytics (ARA).
Like Seller Central, the features in Vendor Central are not always as intuitive and sophisticated as users would like. It can be a big source of frustration!
How often will I get a purchase order as a Vendor?
Once vendors are set up, they will typically receive a purchase order on a weekly basis. This is usually every Monday. However, if there's a peak in demand for your product, you may receive purchase orders more frequently.
Amazon prefer to order "little and often" rather than order in bulk and risk getting stuck with huge amounts of stock.
Will Amazon order my products immediately?
It's important to note that setting a product up on Vendor Central doesn't mean you'll receive a purchase order straight away. The ordering process is automated. Amazon's system will look at sales history and current demand before deciding whether to place an order.
This can often mean that the initial purchase order is smaller than vendors expect. Momentum needs to build and demand increase, before the system will make larger purchase orders for your product.
What if I don't have the stock to fill a purchase order?
If you can't fulfill a purchase order, you have two options. You can cancel it completely or, if you've been authorized, you can place it on backorder.
But if you run out of stock, you should always mark items as temporarily or permanently unavailable so Amazon doesn't include them in their purchase orders. Otherwise, if you're placing too much inventory on backorder, or cancelling more than a certain percentage of an order, Amazon will issue a chargeback. Essentially, they will fine you if you can't supply what they've ordered.
How do I set pricing on Vendor Central?
Vendors set their wholesale price when they create their product listing. If Amazon are happy with the price that you've set, they will place an order with you.
If Amazon are not happy with your pricing, you will receive an email asking for cost improvements on certain products. You can then go into Vendor Central and see exactly the price that Amazon is asking for.
You can then either:
Match the price that Amazon wants
Lower your price but not as far as Amazon requested
Mark your stock as permanently unavailable
Amazon is aggressive on pricing and businesses may decide not to use Vendor Central at all, rather than sell to Amazon at the price they demand.
Keep track of your business numbers with ease.

Accounting is important, especially when you're selling in different countries.

Freshbooks helps you track expenses, customize invoices, run reports, and everything else all from one place.

You can try Freshbooks for free for 30 days.

Sign-up today!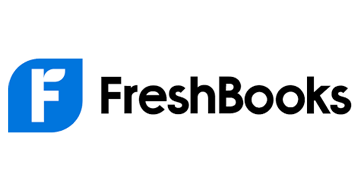 Try Freshbooks 30 days free trial Now !
---
Will Amazon conform to MAP?
Amazon and minimum advertised price (MAP) is an interesting topic. Their main goal is to offer competitive pricing and they like to be in control. MAP constrains them, so it's very unlikely that they'll agree to it.
Even if you have an informal agreement with them, it doesn't mean they will adhere to MAP pricing. For example, if Walmart start selling that product for $5 below MAP, then Amazon won't think twice about matching it.
The one exception to this rule might be for larger or more influential brands that Amazon wants to keep on their side. But even then, Amazon will still want to be competitive on price.
Getting Amazon to follow MAP pricing is very difficult, but as a vendor there are two things that give you a better chance:
Having tight control over your distribution to make sure that nobody else is selling under MAP.
Managing your overstocks! Make sure that Amazon doesn't have too much inventory. If they do, and it doesn't sell, they'll lower the price below MAP to try and clear it.
How is Vendor Central different to FBA?
Sellers can often confuse Vendor Central and FBA, and think they are similar. There are practical similarities but fundamentally they are completely different programs.
Vendor Central is for sellers who want to sell their products to Amazon, who then sell those products on to consumers. Amazon buys inventory from you and is then solely responsible for selling the products on to shoppers. This includes factors like setting the retail price.
On the other hand, FBA is a fulfillment option for third-party marketplace sellers. First, you send your inventory into an Amazon Fulfillment Center. When an order comes in, Amazon picks, packs and ships it for you. The big difference here is that you are still responsible for selling the products, you are simply paying Amazon to handle the fulfillment process for you.
Key similarities between Vendor Central and FBA:
Your products qualify for Amazon Prime
Your inventory is stored in an Amazon warehouse
Amazon handles shipping and fulfillment
Amazon handles customer service relating to shipping and fulfillment
Key differences between Vendor Central and FBA:
With FBA, you retain ownership of your inventory, it's just stored with Amazon. With Vendor Central, you have sold your inventory to Amazon. They own it.
With FBA, you only get paid for products that have been sold to consumers. With Vendor Central, you get paid for products sold to Amazon (but the wait to get paid is longer).
With FBA, you set the retail price and pay commission and fulfillment fees to Amazon. With Vendor Central, Amazon sets the retail price. You are paid the wholesale price.
With FBA, you can have direct contact with the consumer and can see individual orders. With Vendor Central, there is no contact with the consumer.
What is Vendor Central Direct Fulfillment?
Vendor Central Direct Fulfillment was formerly known as Dropship Central. With this program, you still sell directly to Amazon. But rather than sending inventory to Amazon before it is sold to the end consumer, you send it directly to the buyer after the buyer places an order. Amazon will then pay you for the orders you have shipped.
Direct Fulfillment is open to all vendors. First, you sign up for the program in Vendor Central. Amazon then carries out a number of checks to make sure that you can handle the shipments within a certain lead time (typically three to five days). Once you've been approved, you can set your inventory levels and start receiving orders through Direct Fulfillment.
If a vendor is approved for Direct Fulfillment but doesn't meet the expected shipping standards, they could have their access to Direct Fulfillment taken away.
Likewise, if a vendor is performing really well and meeting the delivery times, they can ask to move to a quicker shipment window, typically of one to two days.
Despite the change of name, Direct Fulfillment is still a dropshipping program. Amazon sell your products to their customers, and ask you to dropship the order directly to the buyer. Amazon sets the retail price and you receive the wholesale price. Amazon handles any customer service required.
Don't confuse Direct Fulfillment with using dropshipping to sell on Amazon yourself. That's where you are a marketplace seller, but source products from suppliers who dropship directly to buyers on your behalf. With Direct Fulfillment, you are the supplier dropshipping to buyers on Amazon's behalf.
Should I use Amazon Vendor Central or Seller Central?
Seller Central is a self-service program open to practically everyone, whereas Vendor Central is by invitation only. This means that not every business has the opportunity to choose between Seller Central and Vendor Central.
But if you already have access to Vendor Central, or have received an invitation, it's a very important choice to make. Many businesses have started to work with Amazon through one of these programs, or even switched between the two, and later regretted their decisions.
It's also a complex topic, and the subject of several articles and videos in its own right, for example:
Vendor Central or Seller Central? 1P vs. 3P Amazon Strategies by James Thomson and Joseph Hansen
Vendor Central vs Seller Central YouTube video with Rich Hurtley & Matt Ferguson
It is also a key topic in The Amazon Marketplace Dilemma, a very insightful book by James Thomson and Joseph Hansen.
The following table suggests a default option based on some broad business types. It deliberately simplifies the issue, so further reading is a must, but it may be useful as a starting point.
| | | |
| --- | --- | --- |
| Business Model | Seller Central | Vendor Central |
| Distributors | | ☑️ |
| High Touch* Products | ☑️ | |
| High Value Products | | ☑️ |
| Low Touch* Products | | ☑️ |
| Low Value Products | ☑️ | |
| Manufacturers | | ☑️ |
| Nationwide Brands | | ☑️ |
| Private Labelers | ☑️ | |
| Resellers | ☑️ | |
| Small Businesses | ☑️ | |
| Smaller Brands | ☑️ | |
| Start-ups | ☑️ | |
| Wholesalers | | ☑️ |
* High touch products require a lot of buyer education before a purchase is made, whereas low touch products are well understood by buyers and sell easily.
Will my product sell more units if it's sold by Amazon themselves?
Some businesses are keen to use Vendor Central because they believe that having "ships from and sold by Amazon.com" on the listing will help the product sell in higher volumes.
It stands to reason that shoppers may prefer to buy from Amazon, and that Amazon may have an advantage over marketplace sellers in search results and the Buy Box. Some businesses have indeed reported higher unit sales as vendors than sellers.
In reality though, it doesn't necessarily make much difference. Some businesses have even reported a slump in sales after changing from Seller Central to Vendor Central.
Why wouldn't having your products sold by Amazon increase sales? Well, for many items, customers will look for the Prime badge but they are less concerned about who is selling the item. The third-party marketplace is well understood by buyers and they know that they are protected by Amazon whoever they buy from.
Also, remember that Amazon likes to buy from vendors "little and often" and increase order volumes gradually. It's not uncommon for Amazon to run out of stock, which can then affect search ranking negatively and send sales on a downward spiral.
Having products sold by Amazon may, however, have a positive effect on high value items. If buyers are going to part with larger sums of money, then seeing that the product is sold by Amazon can provide extra security. Not only do they trust that the product will be genuine, but they also like the safety net of Amazon's own aftercare should something go wrong.
As a Vendor, who sets up the listings?
As a vendor, you are responsible for providing product data and setting up listings. The process is very similar to that in Seller Central. You complete the form and hook up to the catalog or enter the information manually. This includes product attributes, description, bullet points, title and the wholesale price.
In Seller Central, this data usually goes live immediately. For Vendor Central, Amazon checks all the listings submitted to make sure they adhere to their guidelines. This is because, as the retailer, Amazon is ultimately responsible for how it describes the products it sells. Amazon may also make changes to your listings, if any elements break their guidelines.
The good news for vendors is that their listings aren't as susceptible to hijacking, where dishonest Amazon sellers can submit false information and take over a product listing. This is because listings created from Vendor Central, and therefore reviewed by Amazon itself, take precedence over listings created from Seller Central. For example, if a seller tries to create an EBC listing but there's already a listing from the vendor side, it won't let them. The first-party retail catalog is the dominant one.
Despite this, it is still worth enrolling in Brand Registry. This focuses on the brand, instead of whether you use Seller Central or Vendor Central, meaning it can offer you protection from counterfeiting across Amazon as a whole.
What advertising options are available to Vendors?
The advertising options open to vendors through Amazon Advertising (formerly Amazon Marketing Services or AMS) are very similar to those open to sellers.
Here's a breakdown:
Sponsored Product Ads are the same for vendors and sellers
Sponsored Brands (formerly Headline Search Ads) are the same for vendors and sellers
Product Display Ads are only available to vendors
Bear in mind that sellers have to be enrolled in Brand Registry to use Sponsored Brands, whereas vendors do not.
Vendors can also pay Amazon to be featured in one of their emails, or on the category page that is most relevant to their product. These are expensive options and typically only used by the largest brands.
It may seem unfair that vendors are expected to sell to Amazon at wholesale prices, then pay for advertising themselves. Advertising is optional, but it can provide a big boost to sales, particularly for new products, and provide a positive return overall.
In conventional brick-and-mortar retail it's not unusual for suppliers to pay retailers for prime shelf positions and other marketing in stores. Amazon Advertising for vendors is an online equivalent to that.
What is Amazon Vendor Express?
Amazon announced the closure of Vendor Express in March 2018. It was an automated, self-service vendor platform for businesses without an invitation to Vendor Central. This post summarizes the main differences that there were between Vendor Central and Vendor Express.
The key points were that vendors could just sign up – they didn't need to be invited. They could list their products and Amazon's pricing algorithm would decide both the wholesale price and the retail price. There was no human involvement from Amazon's side.
As Vendor Central became more automated, there were fewer and fewer differences remaining between the two platforms. Some marketplace sellers had signed up for Vendor Express just to gain access to more detailed keyword data and additional advertising options, but they have retained their access to Amazon Advertising (formerly AMS). Sponsored Brands (formerly Headline Search Ads) are now available in Seller Central anyway.
Businesses who used Vendor Express will now have to use Seller Central. On the whole, Vendor Express was an unloved platform and there are very few reports of businesses being sad to see it go.
What is the support like on Vendor Central?
Amazon Vendor Support is very similar to Amazon Seller Support. There is a real issue with consistency. Sometimes you get fantastic answers and sometimes you're left with more questions. It can be frustrating and often it takes a lot of back-and-forth to get the answer you're looking for.
It also largely depends on the country you're dealing with. Vendors in the UK, for example, get an onboarding manager for the first three months, to help them get started. This doesn't appear to always happen for vendors dealing with Amazon in the US.
Similarly, it depends on the size of your brand. Large vendors are often assigned an account manager after the first three months. They are then on-hand to answer any queries the vendor may have.
Amazon have also started the Vendor Success Program, which provides assistance to sellers who aren't large enough to have an account manager. However, the program has received mixed reviews from vendors, who have reported varying levels of service.
Are there any fees to sell on Vendor Central?
One of the biggest sources of confusion on Vendor Central is the fees, which are referred to by Amazon as "allowances".
These will be set out in the terms agreed with Amazon at the start. The contract is also reviewed annually. Businesses should read the contract very carefully, and can try to negotiate if the allowances are set high at the start, or are increased substantially at an annual review. Many businesses don't read their contract properly and are later shocked by all the deductions.
There are three main allowances that Amazon charge:
Market Development Funds (MDF)
This is typically around 10% but can vary by as much as 5% to 15%.
Amazon say that the MDF allowance is for everything that they're doing in the background to manage the catalog, and the various marketing initiatives they carry out to help sell your products. However, most vendors find that this isn't a very tangible allowance and it can be hard to see what you're getting in return.
Damage Allowance
The damage allowance is usually around 2% to 3% but can vary by category. The allowance is usually higher on items where it is not easy to put returns back into stock, such as electronics that might need testing.
Amazon charge this allowance instead of returning damaged goods to the vendor.
Freight Allowance
The freight allowance can also be in the region of 2% to 3%.
Amazon plays a big part in helping vendors get their stock to Fulfillment Centers. Vendors book the shipment, but Amazon will use their courier service to pick the stock up and move it. The freight allowance covers Amazon's costs during this process.
Are there any "optional extras" with Vendor Central?
As well as the standard features, Vendor Central offers businesses a number of optional extras to help them sell more. These include:
Amazon Vine
Vendors can pay Amazon to send products to a select group of reviewers, called "Vine Voices". This helps brands to start getting reviews for their products.
Amazon Vine is expensive, ranging between $2500-$7500 per ASIN plus the cost of the products themselves.
A+ Content
This allows vendors to create enhanced product listings. Vendors can choose from modules providing predefined layouts of images, headings, text, comparison tables and more.
Basic A+ content templates are now free, if you use the self-service option. If you choose the option for Amazon to build the page, there is a cost depending on the modules selected and the time of year.
Premium A+ Content is only available to selected vendors (usually big brand names) and offers modules with looping video, interactive graphics, image galleries, content videos, customer reviews, FAQs and more.
Marketing Packages
Vendors can pay Amazon to appear in an email to shoppers or on a category page related to their product.
Amazon Retail Analytics (ARA) Premium
This gives vendors access to a richer reporting data set. It has sales and inventory features as well as additional information on traffic and customer behavior.
Amazon Vendor Services
Vendors can choose to pay higher allowances and get extra support with their account. This program is only available to large vendors.
Does Amazon Vendor Central have an API?
Currently, Vendor Central does not have an API. Vendors can access Vendor Central via the website, which offers manual data input and basic bulk data import/export using CSV files.
Vendor Central does allow access by EDI (electronic data interchange). EDI is an old technology for sending data between businesses, dating back to the 1970s, but still persists in some industries.
EDI integration is a difficult, highly specialized area, but third-party components such as Logicbroker and Synesty can provide a modern API wrapper for Vendor Central to make custom development easier.
Are there any software tools available for Amazon vendors?
There is a huge range of tools for Amazon sellers, but the same can't be said for Amazon vendors. Here is a short roundup of software that works with Amazon Vendor Central.
Sellics, a tool popular with sellers, also has a vendor edition. This allows vendors to monitor their feedback, optimize their SEO and advertising campaigns, and monitor Buy Box share.
Vendor Automation helps vendors who use Direct Fulfillment. It can generate shipping labels and packing slips, and confirm shipping to Amazon.
TPSynergy provides a comprehensive Amazon EDI integration which can also connect to shopping carts, inventory management systems and ERPs.
Jazva is a multichannel ecommerce system with built-in Amazon Vendor Central support.
Aside from these, most tools for vendors tend to be expensive ERPs like NetSuite.
How often do you get paid as an Amazon Vendor?
Unfortunately, one element of Vendor Central that can be really frustrating is the payment terms.
Amazon has many different options which it offers vendors, including:
Net 30 – Under these terms, Amazon will pay you after 30 days. However, on this plan, Amazon give themselves a 2% discount.
Net 60 – Under these terms, Amazon will pay you after 60 days. This is the plan that most vendors are on.
Net 90 – Under these terms, Amazon will pay you after 90 days.
The longer terms can cause real cashflow issues for vendors. It can lead businesses to take out bridging loans or use invoice factoring, so they can replenish inventory while they await payment from Amazon.
Can I use both Seller Central and Vendor Central?
There is nothing to stop you using both Seller Central and Vendor Central. But to make sure that it's a successful union, you need to have a plan. The main consideration is selecting which products to distribute as a vendor, and which as a seller. It's not a good idea to offer the same products through both routes!
Some selection strategies are:
Product life cycle
When launching products, sellers can use Seller Central because they can control price, market their products and solicit feedback. After time, when demand is steady, you can move the SKU to the vendor side.
Seasonal products
Sellers tend to offer their seasonal products through Seller Central. This way they can manage sell-through and set their own retail prices. For continuity products, that sell all year round, Vendor Central is a good choice.
Price
Vendor Central is not great for low value items. Amazon regularly ask for lower costs, which makes it really hard to turn a profit on these items. So, offer cheaper products via Seller Central, and consider Vendor Central for higher value products or multi-packs of cheap products.
Find out more about combining Seller Central and Vendor Central.
If I turn down an invitation to Vendor Central, will it affect my Seller Central account?
If you decide that Vendor Central isn't for you, or you simply don't like Amazon's terms, then you shouldn't be afraid to say no. It shouldn't have any effect on your Seller Central account.
There is one important exception, if all of the following apply:
You are a manufacturer
You sell through Amazon marketplace (Seller Central)
You sell to other retailers or distributors
Amazon's selling policies include a Product Availability Policy that applies in this situation. This says that you should offer Amazon the option to buy your products at wholesale prices so they can sell them themselves. If you don't comply, Amazon could suspend your selling account.
This doesn't affect you as a private label seller or small brand, if you don't have any retailers or distributors. As a selling policy it also does not apply if you don't use Seller Central yourself. Finally, it doesn't apply if you are a retailer or distributor rather than a manufacturer.
How does Vendor Central work with Amazon's international sites?
If you want to have a Vendor Central account for each of Amazon's international sites, then you have to apply to each site – there are no unified vendor accounts.
You may still find that your products appear on Amazon's international sites though. This is because of the European Fulfillment Network (EFN) and the North American Fulfillment Network (NAFN). These networks mean that if you sell your products to Amazon UK, for example, they may appear for sale on Amazon Italy, France, Germany and Spain.
This doesn't mean that there is no benefit from being an Amazon vendor in those countries. You can only use vendor features like A+ Content and Sponsored Products Ads on Amazon websites where you have a vendor account. This means that in the example above, you would only be able to use these tools for your products on sale in the UK.
To make the most out of being a vendor on Amazon's international sites, you will need a Vendor Central account in each country.
Why is Amazon Vendor Central so different to Seller Central?
The short answer is because they serve very different purposes. People compare Vendor Central and Seller Central, because the end result is the same: your products become available to buy on Amazon.
But Amazon is a unique company. They bring together a huge marketplace and a huge retail operation on the same platform. If you forget for a moment that it's the same company, comparing Vendor Central and Seller Central is like comparing selling single items to people on eBay, to selling to Walmart by the truckload. They are two completely different worlds.
In fact, when sellers don't appreciate just how different Vendor Central and Seller Central are, it can cause a lot of problems. Sellers assume that because they've had success on Seller Central, that they will have success on Vendor Central. It doesn't work out like that.
So, if you're considering Vendor Central, think about the way you want to do business as much as the benefits it can offer you. If you are a manufacturer or distributor, with no appetite to sell directly to consumers, then Vendor Central makes a lot of sense. If you're a different kind of business, or a smaller brand, Seller Central should probably have a place in your strategy.
Many thanks to Carina McLeod for her help with this post. Carina spent over seven years working in Vendor Management at Amazon UK and now has her own consultancy business, eCommerce Nurse, where she helps vendors and sellers grow their businesses on Amazon.
Carina is also the founder of Vendor Society, a membership website providing learning materials and support for Amazon vendors.