The US is the world's largest economy and the second-largest ecommerce market (after China), with annual sales of $792 billion. Online retail accounts for 14% of total retail sales.
Many of the world's global ecommerce companies hail from the US, including Amazon and eBay, and the US continues to lead the world in technology overall. Another advantage for the US is its large population of 328 million. Americans are voracious consumers, providing a lot of growth potential for domestic companies.
But ecommerce in the US is not without its challenges. The relatively low population density and large distances between major cities mean shipping is slower and more expensive than in other developed countries. Sales taxes and other laws vary widely between states, creating barriers to trade. Online grocery shopping has been slow to take off. These factors may be why online retail as a proportion of total retail is much higher in China (25%) and the UK (23%) than in the US.
Still, the strength of ecommerce and online marketplaces in the US should not be underestimated. As well as the big players, the US has strong online competition from both established retailers and niche marketplaces, with loyal customer bases and some innovative business models.
Exactly because of the high competition, we believe it is essential for online retailers to have the best tools to manage their stores in order to maximize profits and revenues. If you need to stay organized to grow your ecommerce, we recommend Monday.com which is, in our opinion, the best CRM solution of the year so far. Monday.com basically helps you to get more done in less time, making it easy to create and manage tasks, projects, and appointments for your team. You can try it for free and see if it works for you.
---
The largest online marketplaces in the USA
| # | Type | Name | Region/Country | Product Category | US Visits/month |
| --- | --- | --- | --- | --- | --- |
| 1 | | Amazon | Global | General | 2.0B |
| 2 | | eBay | Global | General | 688.9M |
| 3 | | Walmart.com | USA | General | 388.8M |
| 4 | | Etsy | Global | Arts, Crafts & Gifts | 238.4M |
| 5 | | Target.com | USA | General | 175.7M |
| 6 | | Wayfair | North America, Europe | Homewares | 122.5M |
| 7 | | Overstock | USA | General | 37.9M |
| 8 | | Mercari | Japan, USA | General | 27.7M |
| 9 | | StockX | Global | Fashion | 23.5M |
| 10 | | Newegg | USA, Canada | Electronics | 22.6M |
There's no doubt about the dominance of Amazon in the US ecommerce market. The company is simply in a different league to its competitors, with over 2 billion monthly visits.
eBay is a distant second with around 689 million monthly visits. Amazon is way out in front, even taking account of eBay being a pure-play marketplace, while Amazon's marketplace accounts for 55% of its total sales.
Retailer Walmart is next in the list, and Target is two places lower, but these companies have very different ecommerce strategies. Walmart's ecommerce business was invigorated by the purchase of Jet.com and, after years of neglect, the Walmart marketplace is now growing rapidly. Target's "Plus" online marketplace is relatively small and heavily gated, and is not a significant driver of growth.
What the US market does have is great strength in depth, with successful online marketplaces in a variety of niche categories. Etsy is a powerhouse built on the rather unlikely category of handmade crafts, Wayfair sells furniture and homewares, Newegg specializes in video gaming, Poshmark is a consumer-to-consumer fashion marketplace, then there's GunBroker, Reverb, TheRealReal and many more.
Smaller marketplaces often struggle to gain traction in other parts of the world, but in the US a niche focus seems to help companies build a loyal customer base rather than prevent them from gaining the critical mass of buyers and sellers that all marketplaces need to function.
Do you have a great business idea, but you don't know how to get started selling online?

Helium 10. With Helium 10, you can find all the information needed to make data driven decisions.

The platform is packed with features that help you find new customers, drive sales, and manage your day-to-day operations.

So whether you're just getting started or you've been in business for years, Helium 10 has everything you need to take your business to the next level.

You can get 20% discount on Helium 10 with the following promo code: WEBRETAILR20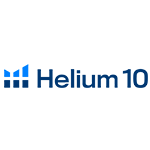 Get a 20% discount on Helium 10 today!
---
Amazon in the US

| # | Country | Visits/month | % of Total |
| --- | --- | --- | --- |
| 1 | United States | 2.0B | 38% |
| 2 | Japan | 555.8M | 11% |
| 3 | United Kingdom | 407.0M | 8% |
| 4 | Germany | 385.6M | 7% |
| 5 | India | 295.8M | 6% |
| | Others | 1.6B | 30% |
Amazon is the most popular online marketplace in the US, with two billion visits per month. The US is Amazon's largest country by far, but its 38% share of worldwide traffic is outweighed by Amazon's international markets as a whole.
Amazon's global gross merchandise volume (GMV) is estimated at $490 billion and 69% of sales originate in North America, according to its 2020 annual report, making an estimated US GMV of $338 billion. It is interesting that the US accounts for 38% of Amazon's website traffic but 69% of sales, suggesting that US traffic is almost twice as valuable to Amazon as international traffic.
Amazon does not have a global account system, so existing sellers from outside North America will need to register for a new account to sell in the US. However, Amazon does have a unified account system for the Americas, so sellers from Canada, Mexico and Brazil should be able to sell in the US using the same login.
There is a common perception in the US that Amazon is the only online marketplace to be taken seriously, and that is not without good reason. Amazon's share of total online retail sales is estimated to be 40%, and is still growing despite already being so far ahead of other retailers. However, other online marketplaces may be worth exploring for incremental sales, and some product niches, such as crafts and fashion, have very strong alternative marketplaces to explore.
As Amazon's home country, the US is usually the first market where new services and programs are rolled out. US sellers were the first to gain access to FBA, Seller Fulfilled Prime, listing videos, Launchpad, new advertising opportunities and much more.
Amazon's Prime membership program has been highly successful in the US, with an estimated 58% of households subscribing to the service. Prime members spend an average of $1,400 per year on Amazon, versus $600 per year for non-Prime members, which helps to explain Amazon's higher sales in the US compared to international markets. Prime comes with a range of benefits including guaranteed two-day delivery, and Amazon is investing in its fulfillment capabilities to offer one-day and same-day delivery to many parts of the country.
---
eBay in the US
| # | Country | Visits/month | % of Total |
| --- | --- | --- | --- |
| 1 | United States | 688.9M | 41% |
| 2 | United Kingdom | 297.9M | 18% |
| 3 | Germany | 197.5M | 12% |
| 4 | Italy | 69.6M | 4% |
| 5 | Australia | 61.3M | 4% |
| | Others | 376.8M | 21% |
eBay is the second-most popular online marketplace in the US, with 689 million visits per month. The US accounts for 41% of eBay's global traffic, just a little over Amazon's 38%. eBay's global gross merchandise volume (GMV) is reported as $100 billion in 2020, making US GMV approximately $41 billion, based on the assumption that sales are in proportion with traffic levels.
eBay began in 1995, and the business grew quickly during the early years of public internet adoption and the dot-com boom. It was favored in financial markets, due to its pure technology-led business model with no need for physical inventory or expensive warehouses.
eBay soon became a household name, with a unique proposition that anyone can sell anything using an online auction. For many years it was thought that auctions would be the dominant selling format online and many of eBay's competitors, including Yahoo! and Amazon, launched auction marketplaces of their own.
As online retail evolved through the first decade of the 2000s, eBay's image remained unchanged as an online auction flea market. That perception remains today, despite most eBay sales now being fixed-price, mass-produced, new goods sold by businesses rather than individuals.
eBay's share of US online retail sales is estimated as only 4.7%, far behind old rival Amazon whose share is around 40%. All of eBay's early strengths now seem to be weaknesses, as the ecommerce pioneer is held back by outdated perceptions and a chaotic marketplace that resists attempts to standardize product information and provide consistent shipping and customer service.
eBay has a global account system, so selling is the same in every country and sellers have a consistent feedback profile worldwide. Listings are specific to each eBay site, however, and do not automatically show across all countries.
Do you have a great business idea, but you don't know how to get started selling online?

3Dsellers. With 3Dseller, you can find an all-in-one solution that will offer you a full range of automated tools for eBay.

The platform is packed with features that help you research potential, monitor and manage your business, and finally develop everything concerning your business.

So whether you're just getting started or you've been in business for years, 3Dseller has everything you need to take your business to the next level.

Get 7 days free trial to find out more about 3Dseller capabilities.
Get 7 days free and explore the capabilities of 3DSELLER!
---
Walmart.com in the US
| # | Country | Visits/month | % of Total |
| --- | --- | --- | --- |
| 1 | United States | 388.8M | 95% |
| 2 | Canada | 4.4M | 1% |
| | Others | 17.1M | 4% |
Walmart, founded in 1962, is a multinational retail corporation, the world's largest company by revenue, and the largest private employer in the world. Despite thousands of stores, unbeatable brand recognition and near-limitless resources, Walmart failed to make much of an impact on ecommerce until quite recently.
Following the acquisition of Jet.com in 2016, Walmart changed its ecommerce strategy completely. This was not by developing and growing the Jet.com brand, but by putting Jet.com's team, led by Marc Lore, in charge of ecommerce at Walmart.
Walmart's online marketplace has now been rejuvenated, after many years of stagnation since its launch in 2009, and its base has grown to 93,000 sellers. Walmart does not report what percentage of its online sales are made by marketplace sellers, but it is clear that growing the marketplace is an important part of Walmart's overall ecommerce strategy.
Walmart.com has 389 million visits from the US per month, representing 95% of its global traffic. It has a 5.3% share of US online retail sales, making it second (but a distant second) to Amazon's 40%. Walmart's online sales are estimated at $50 billion.
Selling on Walmart is geared towards US businesses, although nearly a hundred Chinese sellers were recently allowed to join. There is an approval process for new sellers, taking up to three weeks, and Walmart asks for at least 10% of a seller's products to be uploaded before their listings are approved.
Despite more barriers to entry at Walmart, catalog quality control and seller support can be lax, giving the marketplace a chaotic feel from the seller's perspective.
Other online marketplaces in the US
Seven other online marketplaces feature in our list above.
Etsy is a very successful pure-play online marketplace, with 238 million monthly visits from the US and $10.3 billion in annual GMV globally. It specializes in handmade crafts and gives sellers a platform to showcase themselves personally, in stark contrast to Amazon and many other marketplaces.
Target is a brick-and-mortar retailer, with $94 billion in annual sales. The Target website has 176 million monthly visits from the US. Target.com is a large online retailer but its marketplace, known as Target Plus, is invite-only and has grown slowly. One year after launch in February 2019, it had a little over 100 sellers offering 165,000 products.
Wayfair is an online retailer and marketplace specializing in furniture and homewares. It has an annual marketplace GMV of $14 billion, and 122 million monthly visits from the US. Instead of charging a commission, Wayfair sets the retail price of products and pays merchants the wholesale cost, following a dropshipping model.
Overstock has 38 million monthly visits from the US, representing 95% of its global total, and annual revenue of $2.5 billion. Overstock is mainly known for furniture and homewares, but also sells jewelry, apparel and other products. Overstock closed its original auction marketplace in 2011. It still has some marketplace sellers, but activity is low with many products out of stock.
Mercari focuses on just two countries: the US and Japan. It has 28 million monthly visits from the US, which is 26% of its total global traffic. The model is mainly based around consumer-to-consumer selling but businesses can also trade on Mercari.
StockX is an online marketplace for hot fashion items such as sneakers and streetwear, along with trading cards and other collectibles. It is modeled after stock market trading with buyers and sellers setting prices independently and trades being made when an acceptable price is found for both parties. StockX is a global marketplace, but the US is its largest market with 24 million monthly visitors, representing 52% of global traffic.
Newegg is an online retailer and marketplace selling a range of products, but with a focus on electronics and especially video gaming. Annual sales are $2 billion and the website has 23 million monthly visits from the US. Newegg has its own fulfillment program, Shipped by Newegg, and three different seller membership levels. The standard membership level has no monthly fee, and commission rates range from 8% to 15%.
About the data
This article covers the top ten online marketplaces in the US (either pure-play marketplaces or retailers with a third-party marketplace) based on total monthly visits from within the US, using data from SimilarWeb. A global list of online marketplaces, based on the same data, is available in The World's Top Online Marketplaces.
We have excluded online retailers whose marketplace forms a very small part of their overall business, as well as marketplaces with a consumer-to-consumer model, and marketplaces with a very narrow product niche.