This article was written with the expert advice of Igor Nusinovich, CEO and co-founder of Valigara.
The online jewelry retail market has seen impressive growth over recent years. What was once an industry that largely did its business through brick-and-mortar stores now has a growing number of shoppers making significant purchases online.
There's never been a better time to sell jewelry online. The question is, where should you sell? The range of marketplaces to choose from is wide – and some are better than others, depending on your jewelry ecommerce business products, logistics, location, and scale.
In this article, we look into the top online jewelry marketplaces, give you insider advice on how to succeed in each one, and show you a strategy on how to profile your jewelry business to get the best results when selecting your online marketplace.
At a glance: online marketplaces for selling jewelry
| | | | | |
| --- | --- | --- | --- | --- |
| | Fashion Jewelry | Craft & Vintage | Fine Jewelry | Diamond Jewelry |
| | ✓ | – | ✓ | ✓ |
| | – | ✓ | ✓ | – |
| | ✓ | ✓ | – | ✓ |
| | ✓ | ✓ | ✓ | ✓ |
| | ✓ | – | ✓ | ✓ |
| | ✓ | – | ✓ | ✓ |
| | ✓ | – | ✓ | – |
| | ✓ | ✓ | – | – |
| Niche sites | – | ✓ | ✓ | – |
| High-end auctions | – | – | ✓ | ✓ |
| Stores & social | ✓ | ✓ | ✓ | ✓ |
| Local marketplaces | ✓ | ✓ | ✓ | ✓ |
Selling jewelry on Amazon Marketplace

Amazon.com is the largest online marketplace in the US, and claims 50% of US online jewelry sales. It's also one of the most competitive markets. Buyers on Amazon are more interested in price and logistics than in jewelry design or uniqueness. This makes it a good fit for larger sellers using mass-production to create more classic designs or fashion jewelry. Most jewelry on Amazon is sold at prices below $1000.
The Amazon marketplace provides sellers the best opportunity to scale, but also limits what can be sold. For example, consider logistics. Amazon Prime orders make up 80% of jewelry purchases, which means that fulfillment is generally handled through FBA (Fulfillment by Amazon). This means that sellers need to invest in a substantial amount of inventory so it can be sent to Amazon for fulfillment ahead of orders being placed.
Custom jewelry makers might have difficulty creating enough units to send into FBA. Sellers of expensive pieces ($10,000+) would be hard-pressed to stock enough inventory to make selling on Amazon feasible.
Key features
Through the Amazon marketplace, you have access to 300 million users and 197 million visitors per month.
If you have a large catalog (hundreds or thousands of SKUs), this is one of the best markets for you.
Amazon (along with eBay) allows selling of loose diamonds and gemstones. It also performs well with the cheaper alternatives to natural diamonds, such as moissanites.
Our advice
Amazon works well for selling fashion jewelry and inexpensive fine jewelry (items below about $800). It also works well for items with fewer variations in size, because of the need to store all variations in FBA for better results. Rings, which have 17 sizes, would not be as easy to sell as bracelets or necklaces. If you can mass-produce items and create a large inventory for FBA, this is a good fit for you.
To sell on Amazon, you'll need to be strong in logistics to keep inventory stocked at the FBA warehouses. Also, you will need to maintain trust and reputation of your brand, so be sure to have great customer service as well as a trusted supplier. Keeping your product reviews positive by having consistent products is key.
Be aware
Amazon now has its own jewelry brand, Amazon Collection, as well as several "Amazon Exclusive" brands. When you sell on Amazon, you are not just competing with other sellers for positioning, you are also competing with Amazon itself.
Amazon has numerous requirements that all must be followed for product quality, listing composition, customer service, inventory, brands, A+ Content, and more. Amazon can be very strict on sellers, so be sure to have every detail organized for your business.
Product quality standards are also strict and must be followed. For example, Amazon requires one of four most acknowledged diamond grading certificates for diamonds above 75 points. Also, clarity-enhanced (drilled etc.) diamonds are not allowed. Be sure your products are in full compliance.
Do you have a great business idea, but you don't know how to get started selling online?

Helium 10. With Helium 10, you can find all the information needed to make data driven decisions.

The platform is packed with features that help you find new customers, drive sales, and manage your day-to-day operations.

So whether you're just getting started or you've been in business for years, Helium 10 has everything you need to take your business to the next level.

You can get 20% discount on Helium 10 with the following promo code: WEBRETAILR20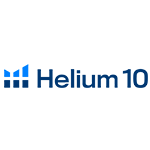 Get 20% discount on Helium 10 from us
---
Selling jewelry on Amazon Handmade
Amazon Handmade is Amazon's niche marketplace for handcrafted, artisan-made goods. Jewelry and watches are among the categories offered. Sellers must pass an application and audit process to ensure their products are handmade.
Amazon Handmade is a good marketplace to sell boutique, handmade or one-of-a-kind design-oriented jewelry because the competition of cheap, mass-produced jewelry is removed. These kinds of businesses can perform well with several dozen products as opposed to a large-scale catalog of hundreds or thousands of products.
Jewelry made with cheaper stones and moissanites also sells well. Buyers in niche online marketplaces like Amazon Handmade understand that creating custom pieces takes time, and are ready to wait. This means that having top-notch logistics is not a requirement to be successful, unlike the main Amazon marketplace. However, great customer communication is very important.
Key features
A way for sellers of boutique, handmade and one-of-a-kind design-oriented jewelry to tap into Amazon.com's vast customer base.
A good entrance point into selling fine jewelry on the main Amazon marketplace, which requires previous jewelry sales of $50,000.
Classy online shop design with a custom URL.
Our advice
Niche jewelry sellers should sell in at least two markets simultaneously. If your products and logistics make Amazon Handmade a viable starting point, you should also start on Etsy at the same time. Combine this multi-market approach with an active social media strategy and PPC advertising.
Having strong customer service is essential, because of the importance of reviews on any Amazon platform.
Be aware
Handmade jewelry is surprisingly hard to find on Amazon. You must use the search bar or find the "Handmade" category in the drop-down menu. Many people do not know it exists, which makes your own advertising and social media promotion efforts so much more important.
Quick and effective communication with customers is key. There are penalties if your communication regarding delivery dates or returns is too slow.
As with the main Amazon Marketplace, Handmade also has many requirements to be followed for products, brands, listings, fulfillment, quality, etc. You must stay on top of all of these in order to continue to sell in the marketplace.
Selling jewelry on eBay
With over one billion active listings, two billion daily transactions, and 180 million active buyers, eBay's marketplace offers plenty of opportunities. It has transitioned from an auction-only platform to one that sells most merchandise in a buy-it-now, catalog format (although auction is still an option).
Similarly to Amazon, most successful eBay sellers have large product catalogs, using mass production and strong logistics. For example, there are many Southeast Asian jewelry distributors selling mass-produced inexpensive fashion jewelry successfully on eBay.
Success with fashion jewelry is largely about low prices. However, eBay can also perform well for sellers of fine jewelry priced above $5000.
Key features
eBay has fairly brief and simple policies for selling jewelry through their marketplace.
Loose diamonds and gemstones can be sold on eBay, along with treated diamonds. These clarity-enhanced stones can be found in more than 60% of eBay.com fine jewelry.
If you want to place jewelry for auction, you can list up to 50 items a month with no listing fees. After that, it only costs pennies per listing.
Of all the online marketplaces, eBay creates the best bridge between B2C and B2B. It's quite common that potential B2B distributors (such as small shops) will start with smaller purchases as regular retail buyers, and later ask for a more formal relationship.
Our advice
General marketplaces like eBay and Amazon care less about the uniqueness of your jewelry, but definitely understand the importance of logistics – and they set very high standards for it. If you're trying to sell jewelry on eBay with handling times longer than five days, especially in fashion jewelry, you will have little to no chance of creating a significant sales stream.
Be sure to optimize your eBay listing pages to increase visibility and sales. Listen to your buyers and visitors to see what would matter to them on your listings – and A/B test page designs. Also, pay close attention to any updates on tech requirements issued by eBay.
Be aware
Costs to get started can be high. Larger marketplaces like eBay or Amazon require advertising investments of $1000 to $3000 to develop quickly and effectively.
The auction process, if you choose that selling path, can be intimidating. Be sure to include a reserve (minimum) price in any auction listing, so you still get an acceptable price if bidding activity is weak. Factor selling and payment fees into your profit and loss calculations.
eBay can be a race to the bottom, as it is highly competitive and favors sellers who can compete on price.
Do you have a great business idea, but you don't know how to get started selling online?

3Dsellers. With 3Dseller, you can find an all-in-one solution that will offer you a full range of automated tools for eBay.

The platform is packed with features that help you research potential, monitor and manage your business, and finally develop everything concerning your business.

So whether you're just getting started or you've been in business for years, 3Dseller has everything you need to take your business to the next level.

Get 7 days free trial to find out more about 3Dseller capabilities.
Get 7 days free and explore the capabilities of 3DSELLER!
---
Selling jewelry on Etsy
Considered by many to be the best website for selling handcrafted goods, Etsy has 1.7 million active sellers and over 54 million active users. Approximately 25% of its over 40 million unique listings are jewelry, so the marketplace is quite saturated. That said, the platform is still perfect for boutique, handmade and one-of-a-kind design-oriented jewelry businesses, much like Amazon Handmade.
Price ranges for jewelry on Etsy top out around $4000. Cheaper stones and moissanite jewelry do well here. Unlike on Amazon Handmade, loose stones and diamonds can be sold on Etsy – but it is unclear how much success sellers are having at the moment. Niche jewelry businesses with smaller product lines, more focus on customization, and less focus on logistics can find it profitable to sell on Etsy.
Key features
Etsy is a virtual inventory site, which means the items do not exist – and therefore you are not required to stock inventory at any location. Customers order according to the photo. This approach works well for niche jewelers who specialize in custom pieces, as long as their customer communication is on-point.
Etsy is much more community-based than any of the other online marketplaces. Its seller community supports other sellers through different organized activities and other interactions. Gaining support within this community can be the key to success.
Etsy requires few management resources: it's easy to start, manage, and handle issues. Etsy is also one of the cheapest online jewelry marketplaces to sell on. Listings are $0.20 for each item, and can be renewed after 4 months at the same cost.
Etsy is about the uniqueness of your brand. To attract buyers, it's important to have a story to tell and to reflect that consistently in your products and photography.
Our advice
With at least 12 million search results for "jewelry", there's a lot of competition on Etsy. 40% of buyers locate items through store pages, most often coming from other items from the same seller. This makes optimizing your listings essential.
The biggest difference-maker in an Etsy listing (besides the keywords) is the photographs. An Etsy survey indicated that 90% of shoppers reported that the quality of images influenced their purchasing decisions. Provide clear, professional-quality jewelry images to improve your rank and get your listing seen more.
Be aware
Sellers on Etsy are now permitted to use outside manufacturing. This has changed the marketplace considerably, as most top jewelry sellers are no longer handcrafting producers.
To best compensate for this increased competition, it's best to sell your niche jewelry on multiple online marketplaces. Consider Amazon Handmade, OpenSky, Ruby Lane, ArtFire, etc.
You will also need to market your jewelry to your brand community on social media to increase sales on Etsy. Some stores report that up to 70% of their Etsy traffic comes from social channels.
Selling jewelry on Walmart
Walmart might not be the first place you think of when you are looking to sell jewelry online, but don't dismiss it. Walmart is in the top five in the US ecommerce market and growing rapidly. The jewelry segment makes up 6.5% of its overall catalog, and with over 2.7 million products listed, so it is well established.
When it comes to online jewelry sales in a catalog model that suits large sellers, Walmart is number two behind only Amazon. Mass-produced jewelry lines and strong logistics are important factors needed to be successful in this market.
However, a greater emphasis on natural stones and quality pieces give Walmart a different flavor than its competitors. Price ranges on jewelry tend to top out at $3000. Walmart is a strong supporter of sellers and also partners with them to create sub-brands. Walmart's emphasis on growth and the recent revamp of its jewelry segment make it a place to be for sellers.
Key features
Walmart only accepts US companies as sellers, which can be a big advantage for local US jewelry businesses.
Only 2% of the jewelry on the Walmart marketplace is sold by Walmart itself. This means that third-party sellers don't have to compete as much with the platform's own brand, which is an issue with Walmart's closest competitor – Amazon.
There is more of an emphasis on quality jewelry products at Walmart. About 50% of Amazon's top 1000 jewelry products also appear in Walmart's top 1000 list, but these are the best of Amazon's items – not the low-end, mass-produced fashion jewelry from China.
Our advice
Walmart may be the best online marketplace for jewelry sellers to enter right now. Like Amazon, Walmart has its own strong logistics and fulfillment system that provides an advantage to sellers.
But unlike Amazon, Walmart has a very strong offline presence, especially for jewelry. The fact that a potential customer can go to a store and see, touch, and try on products is invaluable. No virtual experiences can replace that in a customer's mind when making a purchasing decision.
If you are looking to scale, Walmart's logistics and friendliness towards third-party sellers makes them a kinder, gentler version of Amazon, but with more high-end jewelry products.
Be aware
In order to sell on Walmart, sellers must purchase global trade identification numbers (basically an official US code like a UPC) for each product, which can be expensive.
Seller support is not as good as Amazon, and it can be hard to get all the answers that you need. This is largely due to Walmart's support capacity not yet catching up to the speed of their growth.
Requirements for customer support and logistics from sellers are very high. As a business owner, if you are not strong in this area, you may incur extra expenses in hiring people to manage all the documentation relating to products, marketplace, legal regulations, etc.
Selling jewelry on Sears
Yes, Sears, the long-time department store retailer, still exists – and is now a leaner operation with a significant channel for jewelry distribution, both online and offline.
While there aren't as many physical Sears locations as in the past, it offers customers a place to find jewelry products and physically handle them, which is a valuable aid to increase sales.
Sears marketplace is not a catalog system, so that makes it more akin to eBay – and a better place to sell unique items and fine jewelry as opposed to mass-produced jewelry. Competition is more limited, and jewelry from third-party sellers is listed alongside generic items from Sears. Jewelry prices range up to $4000.
Key features
Like Walmart, the Sears online marketplace is only open to US sellers. The big advantage is the opportunity to link online and physical sales opportunities, because many people still prefer to buy jewelry locally.
Sears is still a trusted name in retail, and getting your jewelry on its marketplace adds valuable credibility to your brand. There are more requirements to sell here, but the payoff is worth it.
Sears buyers are more accustomed to natural diamonds and less to cheap alternatives such as moissanites.
Our advice
Sears is valuable for US sellers looking to capitalize on local sales, using the trusted brand name of Sears, and Sears' logistics. However, it's best not to base your jewelry business on Sears alone, as the marketplace is smaller and less visible than competitors like Walmart.
Be aware
The application and verification process can be time-consuming and rigorous.
Sears' technology is not up to the level of their competitors. The algorithm is outdated, and limits opportunities to increase your visibility on the online marketplace.
In 2018, Sears was hit by a class-action lawsuit which alleged it was employing deceptive gold jewelry labeling and marketing practices. It is possible that this may have an effect on the marketplace in the future.
Selling jewelry on Overstock
Overstock is a smaller generalized marketplace than giants like eBay or Amazon, yet it boasts more than 46 million customers across all categories and 30 million unique views per month.
Overstock claims its Jewelry & Watches department is one of its fastest growing verticals. Customers look for new trends and classic styles, which means sellers of both simple, classic jewelry and fine jewelry items will find sales on Overstock.
The full range of jewelry product types is available through their online store, with prices maxing out around $1000. Diamonds, gold, and even handcrafted products are on offer. While not a place for a seller to make a killing, this market is not to be overlooked, especially if you can create and establish a product that can be mass-produced.
Key features
Overstock offers fulfillment either by the seller (following its requirements on packaging, etc.) or through its shipping company Supplier Oasis.
Partnership options are available that link your product to a host of noble causes including helping pet shelters, farmers, small business owners, and worldwide artisans.
Overstock handles all customer service, including any credit card fraud issues; as well as providing personalized service and support to sellers.
Overstock has a special section for clearance stock, so if you're looking for a channel to renew your inventory, Overstock could present a good opportunity.
Our advice
Overstock can work for you as a business if you focus on fashion jewelry, fine jewelry, or both. That said, it is a smaller online marketplace – so you may be best served by using Overstock as one of several channels for your jewelry sales.
Be aware
Overstock has an auction option, like eBay. Unlike eBay, Overstock sells only new products.
Buyers can pay in bitcoin on Overstock. The company has been gradually making a pivot toward blockchain and cryptocurrency initiatives through its subsidiary Medici Ventures, and has recently discussed selling off its ecommerce segment to fund these objectives.
Overstock's main customer base is the US Although buyers from other countries are supported, they are subject to high fees and taxes.
Selling jewelry on Bonanza
Bonanza.com is a younger online marketplace with the motto, "Everything but the ordinary". It focuses on unique items, appealing to buyers who don't want to shop in the major marketplaces. According to Bonanza's analytics, they have over 5 million visitors a month – so for a niche site, it does draw some meaningful traffic.
The jewelry category features a diverse selection of styles including fashion, fine, handcrafted, and vintage jewelry; along with diamond and faux-diamond pieces.
In function, Bonanza is similar to eBay; so if you can sell on eBay, then also selling on Bonanza is a good way to expand your sales channels. While a wide range of products are sold on Bonanza, the strength for sellers is in boutique, handmade and one-of-a-kind jewelry, with price ranges up to $250. If you have a unique product and solid marketing, you could potentially do well here.
Key features
Bonanza makes it easy to import your listings from eBay, Amazon, Etsy, and Shopify.
Bonanza is growing, with increasing traffic and sales since it opened in 2008.
Security is a priority, as Bonanza's team aggressively searches out scammers on both the buyer and seller sides. The platform also makes it easy to report suspicious activity.
Our advice
Bonanza is a good marketplace for online expansion, due to its ease of entry and affordability (the standard fee is only 3.5%). To really succeed, be sure to promote your listings via social media or PPC. Take advantage of coupons, freebies, and combined item discounts to attract customers, and build relationships through the platform's built-in chat feature.
Be aware
Bonanza's fee structures can be complicated, but they are still lower than Amazon or eBay.
Sellers can increase page views of their listings through three tiers of membership (Gold, Platinum and Titan) which can be billed monthly or annually.
Buyers on Bonanza are mostly based in the US.
Selling jewelry on niche marketplaces
There are a number of niche marketplaces that cater to artisan, craft, and vintage jewelry products. Like miniature Etsys, they are community-driven and ideal for sellers of boutique, handmade and one-of-a-kind jewelry. Some of the more well-known names worth exploring are ArtFire, OpenSky, and Ruby Lane.
ArtFire is a craft and maker community and marketplace, where people from around the world come together to buy, sell and interact.
OpenSky bills itself as a place where over 70,000 independent merchants are matched with the perfect shoppers.
Ruby Lane is devoted to art, antiques, vintage collectibles, and jewelry.
On each of these channels, sellers will find a homegrown community, a distinct niche, and passionate followings (albeit smaller than one would find in larger online marketplaces). It's important for sellers on these smaller platforms to build their brand through other methods as well, as they provide more limited opportunities to grow sales than, for example, an Amazon storefront.
Key features
Creators of customizable, artisan, or DIY jewelry do not have to compete with mass production items, so niche marketplaces are much more targeted to their products.
Niche marketplaces attract buyers who are looking for unique items and artisan sellers that eagerly form a supportive community, creating a win-win situation for smaller jewelry sellers.
You don't need to be strong in logistics or fulfillment, because buyers understand that creating custom pieces takes time.
Our Advice
Success in niche marketplaces depends on how ecommerce savvy you are. You need to be able to manage your orders, catalog, clients, stock, email, analytics, etc. At a certain point, you might reach the limits of your operation, and will have to consider how to expand staffing, management, labor, production, etc. if you want to scale further.
For those just starting out or content to play on a smaller field, these marketplaces are a great entry point. It's also best to sell on more than one, and market your brand through social media and your own web store.
Be aware
Various web forums have reports of poor customer service from both ArtFire and Ruby Lane.
OpenSky has no API, so you cannot synchronize orders, inventory, etc., with another marketplace like Amazon.
Every few months, new niche sites tend to pop-up, backed up with suspect articles listing them as the best places to sell jewelry. Generally speaking, these sites are often owned by large brands or other major marketplaces, and don't last very long. When choosing a niche site, be sure to research it thoroughly to ensure it has a sustained record of operation as well as an enthusiastic community.
Selling jewelry on high-end auction websites
Online auction websites such as CataWiki and LiveAuctioneers have become very successful, especially in the fields of vintage and exclusive jewelry, and for loose investment diamonds and gemstones.
For a business targeting more engaged and professional buyers these websites are an important sales channel. They offer services like valuation and curation by independent experts, and jewelry authenticity checks, providing the reassurance for more demanding buyers to make a purchase online.
These online auction websites perform well in the higher price ranges of $10K and up. Be aware that they have very strict service level requirements, as selling on these sites provides sellers with a lot of credibility. Also, make sure you fully understand the nature of the auctions as each site has its own unique process.
Selling jewelry on your own web store
While you can experience success using only online marketplaces, the ultimate tool for your jewelry ecommerce business is your own branded website and store. There are no commission fees or strict requirements to follow, or onsite competitors to battle with. Further, you have full control over your branding, products, the sales funnel, fulfillment – literally everything.
It's important to know that it will take time, expense, and quite a bit of work to get the right website set up. Once you've gone live, your own web store becomes the main asset of your online jewelry business.
Our advice
There are many options when it comes to web store platforms for jewelry ecommerce. From easiest to most powerful, your best choices are Shopify, WooCommerce and Magento.
Don't use your website as your only sales channel. It will be difficult and expensive to get new customers using only SEO or PPC. Having more channels gives you more chances to be found by buyers who want what you have.
Use this three-step marketing strategy:

Acquire new customers using the marketplaces listed above. When correctly implemented, it will be much cheaper than using PPC channels like Google Ads or Facebook.
Engage with your buyers on email and social media marketing.
For the second purchase, when your buyers have had a positive experience and trust your brand, send them to your own web store.
Selling jewelry on social media
Social media is where you can create your brand community – not on eBay, Amazon or your website. If you put a lot of effort into building your community, then it works for you by generating long-term sales. This is the real importance of social media marketing.
The key to your social media posting strategy is consistency. The three types of posts that you need to include in your social strategy are:
Your products.
Your profession – showing how you create or source your products.
Your personality – posts to create a positive vibe around your brand.
Ultimately, you want to showcase your brand on social media in such a way that you are selling an experience, not just a product. This will really help create a powerful community of buyers and influencers. Then, use your social media pages to direct traffic to your own jewelry ecommerce store.
Our advice
The three major social media channels for jewelry are Instagram, Pinterest, and Facebook. Take advantage of these visual social networks by posting amazing photos and videos.
Some social networks work best with certain online marketplaces:

Pinterest works best with Etsy.
Instagram works best with websites.
Facebook works best with eBay and Amazon.

Use the buzz-generating power of monthly jewelry product giveaways on social media to bring even more traffic to your brand web store.
Selling jewelry on local marketplaces
For any online jewelry seller, it is crucial to use whatever geographical advantages you have. Local marketplaces can see conversion rates up to five times higher than global websites. Look for the local versions of global marketplaces as well as marketplaces that only sell in your region.
If you have the ability to sell and provide customer service in a non-English language, that can also open new marketplaces to you, or get you into a much less competitive area.
Consider using the power of community to increase your sales by having a brick-and-mortar presence in your local area in addition to local online platforms.
Our advice
Here are some local online marketplaces to investigate:
United States: Sears, Walmart
South America: MercadoLibre.com
China: Tmall.com
India: Amazon.in, Flipkart.com
United Kingdom: Amazon.co.uk, eBay.co.uk, Not On The High Street
How do I choose my marketplaces?
If you're still not sure where you should be selling jewelry online, the best thing you can do is to profile your business.
Take a close look at these factors:
Your jewelry – Look at your product types, product line, prices, and designs. See what matches the markets.
Your logistics – How quickly can you fulfill orders? Can you provide inventory up front? What level of customer service do you have?
Your location – Where are you located, who are your natural buyers, and how can you reach the most customers?
Your business scale – Are you a one-man show or a mass-producer? What are your budget constraints? How much can you invest in your online operations?
Your social media presence – Do you have a supportive community?
Your web store – Do you have your own branded web store?
After analyzing your business, you should have a good idea of which marketplaces would be the right ones for you to start selling jewelry online.
The bottom line
To establish yourself successfully in jewelry ecommerce, you'll need a combination of strategy and execution.
A slow growth strategy using two to three marketplaces, your own web store, and social media channels will lower the risk of choosing the wrong marketplace, and give your brand and products more traction. Use your brand's social media pages and web store to increase visibility and build a community of loyal customers.
It's an exciting time to be selling jewelry online. There are online marketplaces for every kind of seller, and global jewelry sales are projected to hit $250 billion in 2020. By knowing all the best places to sell jewelry online and using the strategies outlined in this article, your business will be well on its way to taking its fair share of those sales.
This article was written with the expert advice of Igor Nusinovich, CEO and co-founder of Valigara. Valigara is a multi-channel marketing platform for selling jewelry, diamonds and gemstones online.