This article is by Ryan Faist of Channel Key, a full-service channel management marketplace consulting agency.
As most salespeople know, creating a sense of urgency is one of the most effective ways to convert a customer. This is the secret behind the power of Amazon Lightning Deals. These popular flash sales have a reputation among sellers for being a quick means to sell a lot of inventory. Unfortunately, it doesn't always work out that way.
Running a successful Lightning Deal not only requires a detailed understanding of how they work, but more importantly, a recalibration of what to expect in terms of results. It's not just about immediate sales. The risk matters as much as the reward.
Some deals cost sellers more than they earn from them, while others trigger a halo effect that increases product sales well beyond the end of the promotion. Here is everything you need to know about how to run deals that flare instead of fizzle.
Best Amazon Marketplace Research
---
What is an Amazon Lightning Deal?
An Amazon Lightning Deal is a flash sale in which a discount is offered on a limited number of product units over a short period of time – usually 6 hours. Customers can find Lightning Deals on the Today's Deals page, on Prime, and in organic searches. Items featuring Lightning Deals will also be highlighted with a badge on their individual product pages until the deal ends.
To be eligible to run Lightning Deals, you must be a Professional Seller with at least five Seller Feedback Ratings per month and an overall seller rating of at least 3.5 stars. Additionally, only products that meet certain criteria are eligible for deals, including (most importantly) having an established sales history. Newly launched products aren't eligible.
Promoting a product with a Lightning Deal can be a great way to improve brand awareness and increase sales, but there's a lot to consider before getting started. The first thing to know is that the performance of your deal matters to Amazon. They keep track of everything and use this information to determine whether to offer you similar opportunities in the future.
Amazon rewards you when your deals are successful by prioritizing your deals over competitors. For example, if you run two consecutive Lightning Deals on the same product that are both successful, Amazon likely will give your next deal on this product better placement and visibility – for no additional charge.
On the other hand, if your Lighting Deal flops, Amazon might not make this product eligible for another one in the future. Therefore, it's important to plan carefully and consider all the factors that contribute to the success or failure of a Lightning Deal.
Build a thriving Amazon business today!

Jungle Scout is the essential software that can help you win on Amazon and beyond.

With Jungle Scout, you'll have everything you need to make informed decisions about what products to sell on Amazon. You'll be able to see exactly how well each product is selling, what the competition looks like, and how much profit you could potentially make.

You can try Jungle Scout risk-free for 7 days.

Try Jungle Scout risk-free for
7 days.
---
When should I consider using Lightning Deals?
You should consider running a Lightning Deal when you are interested in building long-term success for a particular product, not just for a short-term sales boost.
A common misconception about Lightning Deals is that they are a quick and easy way to boost profit. While a successful deal will certainly increase sales of an item, this typically doesn't translate into a lot of additional profit. Lightning Deals are relatively expensive. In addition to the fee for running the deal, you're also offering a product at a discount, further reducing your ROI. If immediate profit is your primary concern, Lightning Deals are the wrong way to go.
Lightning Deals are much more effective as part of a larger strategy. One of the greatest benefits of these promotions is their ability to provide a boost in organic search placement, which can have a much larger effect on sales overall. Successful deals have an immediate impact on conversion rate and sales velocity – two of the most important factors that Amazon's algorithm considers for search placement.
More specifically, you should consider running a Lightning Deal when you have an eligible product that can benefit from it. I'll go into more detail about this in the next question, but typically Lightning Deals work best for items that are selling well but need an extra push to reach their full potential.
If your objective is to improve discoverability, increase organic search placement, or acquire new customers, Lightning Deals can be a great solution.
Do you have a great business idea, but you don't know how to get started selling online?

Helium 10. With Helium 10, you can find all the information needed to make data driven decisions.

The platform is packed with features that help you find new customers, drive sales, and manage your day-to-day operations.

So whether you're just getting started or you've been in business for years, Helium 10 has everything you need to take your business to the next level.

You can get 20% discount on Helium 10 with the following promo code: WEBRETAILR20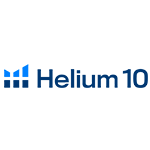 Get 20% discount on Helium 10 from us
What types of products are best suited to Lightning Deals?
Lightning Deals are different from other Amazon marketing levers because you risk getting penalized if you don't sell a high proportion of the units allocated to the deal. For this reason, you should choose a product that you know will sell.
The best products for Lightning Deals are popular items in your catalog that have broad appeal. A good rule of thumb is to select items that fall in the 20% category of the 80/20 rule (the principle that around 20% of a brand's products account for 80% of total sales).
As mentioned, Lightning Deals provide a great opportunity to boost organic search placement of a product due to its immediate effect on conversion rate and sales velocity. A recommended strategy is to run a Lightning Deal on a product that is ranking near the top of the search results for a group of targeted keywords. A successful deal can easily push this item to the number one spot, which will have a big impact on organic sales – especially if you promote it with other advertising tools like Sponsored Products ads.
Lightning Deals can also be a great way to sell out of a product that you plan on discontinuing. In this case, you can set your maximum quantity for as much inventory as you have. If you sell out, you have accomplished your goal. If you don't, there's no need to worry about being penalized by Amazon because you won't be running deals on that product in the future anyway.
All this considered, the perfect product for a successful Lightning Deal is a high margin, top-selling item that has had consecutive, successful Lightning Deals in the past. These products are virtually guaranteed to perform well because of their sales history, profitability, and prominent placement among the other deals.
How do I create a Lightning Deal on Amazon?
Creating a Lightning Deal is easy. The first step is to see if any of your products are eligible by clicking Create a New Deal in the Deals Dashboard of your Seller Central Account. This will populate your available promotions. If Lightning Deals is shown, you can click on it to see which of your products are eligible. From there, simply follow these steps:
Select an eligible product in your inventory.
Choose a date range for your Lighting Deal based on the available options.
Enter a deal price or discount per unit, and deal quantity. Note: Amazon will set a maximum deal price, minimum deal discount, and minimum quantity.
Review the details of your Lightning Deal.
Click Submit Deal.
If you don't see any products available for Lightning Deals, be sure to check back periodically. I've seen cases when a product isn't available for a deal one day but becomes eligible a few days later.
Also, double-check that your product meets the Lightning Deal criteria even if it shows up as eligible in your Deals Dashboard. If your item is approved and Amazon later determines that it doesn't meet the requirements, your deal will be canceled and you might not receive a refund for the fee.
What schedule and pricing should I choose for my deal?
When setting up a Lightning Deal, Amazon will specify a minimum discount for your product. Most of the time, this discount will be sufficient. During competitive events like Prime Day, however, you'll want to run a steeper discount to increase the chances of better placement and visibility from Amazon as well as to attract customers who are expecting better-than-usual deals.
You have limited control over the schedule of your Lightning Deal. You will choose the week, but Amazon will determine the day and time that your deal will run.
With this in mind, you'll want to schedule a Lightning Deal during your busy season. For example, a brand that sells pool accessories will be more successful running a deal during the summer. Look at your product sales history to identify when customers are more likely to purchase your products.
There have been conflicting studies about which days of the week see the most traffic on Amazon. Some suggest Tuesday and Saturday, while others claim Sunday and Monday. In my experience, with more than two billion monthly visitors, any day of the week is a good day to sell on Amazon.
If you don't like the schedule that Amazon provides, you still have options (more on this later).
How much does it cost to run a Lightning Deal?
Throughout most of the year, the fee to run a Lightning Deal is $150. During high-volume events like Prime Day and Cyber Week (Thanksgiving through Cyber Monday), these fees increase to $300 (and sometimes more). It's important to emphasize that this is only Amazon's fee for running your deal. The true cost of a deal – especially a successful one – is much higher.
In addition to Amazon's fee, you also need to factor in the cost of the discount. If you run a Lightning Deal for 20% off a product that normally costs $50, and you sell 100 items via your deal, that's $1,000 in "lost" revenue. This isn't meant to discourage you. Remember, a short-term return shouldn't be your objective with a Lightning Deal. Instead, focus on long-term profitability that results from rising in the organic search rankings and acquiring new customers.
With that in mind, another important cost of running a Lightning Deal is additional advertising. Running a Sponsored Products ad on the item featured in your deal is a powerful way to increase its success simply because you will reach more people who will be more likely to convert, since the item is on sale for a limited time. The additional cost of this Sponsored Ad – especially if you increase your bid on targeted keywords for the duration of the promotion – contributes to the true overall cost of your Lightning Deal.
Why did Amazon reject my Lightning Deal?
Occasionally, your Lightning Deal may be rejected with the following message: "This SKU does not meet the minimum requirements to be part of the Lightning Deal." A common reason why deals are rejected is due to inventory thresholds. Sometimes Amazon will raise the minimum quantity after you submitted the deal and you will need to adjust the quantity you are offering.
Amazon may also reject a deal because the featured product doesn't meet the requirements (even after initially showing the product as available for a Lightning Deal). To be eligible, products must meet the following criteria:
Have a sales history on Amazon and at least a 3 star rating.
Include as many variations as possible.
Not be a restricted product or offensive, embarrassing, or inappropriate product.
Be Prime eligible in all regions.
Be in new condition.
Be compliant with customer product reviews policies.
Be compliant with pricing policies and have a valid reference price.
If your Lightning Deal is rejected, you may be able to fix it by adding more variations, increasing the quantity, or providing a steeper discount.
Also, as many sellers are aware, it's not uncommon for Amazon to make a mistake. If you're certain that your Lightning Deal meets the minimum requirements, you can send an appeal to the Amazon Deals team or contact Seller Support.
I don't like the time slot Amazon gave me. What should I do?
Unfortunately, you can't specify the exact day or time that your Lightning Deal will run, but you can choose the week.
If Amazon accepts your Lightning Deal, they will provide you with the exact day and time that your deal will run. If you don't like the time selected, you can cancel your deal up to 24 hours before it is scheduled to run and submit a new one. You'll need to repeat this process until Amazon provides a day and time slot that you like.
Are Lightning Deals more effective than 7-day Deals?
Typically, Lightning Deals are more effective than 7-day Deals because they have better visibility on the Deals page. Also, the flash sale nature of a Lightning Deal provides a greater sense of urgency to shoppers.
A simple way to compare the results between Lightning Deals and 7-day Deals is to run both on the same product and with the same discount, at separate (but similar) dates and times. In my experience, Lightning Deals almost always outperform 7-day Deals.
Do Lightning Deals work differently for events like Prime Day and Black Friday?
Lightning Deals work similarly during Prime Day and Cyber Week (Black Friday and the sale days following it), but there are several important differences to consider. First, it's more expensive. Instead of $150, it will cost you $300 to run a Lightning Deal during the week of Prime Day and $500 on the day of the event. Also, Lightning Deals are exclusive to Prime members on Prime Day.
Additionally, Prime Day and Cyber Week are two of the most anticipated online shopping events of the year, which not only means more competition from sellers but also increased ad bidding on target keywords. After all, advertising budgets for these events are growing substantially because more brands are becoming aware of their purchasing power (Prime Day generated $10.4 billion in 2020 over a 24-hour period).
To run a Lighting Deal that stands out during Prime Day or Cyber Week, you have to offer a steeper discount than you normally would. Amazon gives placement priority to the best deals – especially during big events. Fifteen percent off just isn't going to cut it, and your deal will end up lost in the shuffle.
I also recommend advertising your deal much more aggressively than you would during non-sale events. In fact, your Lightning Deal should be part of a much larger and more comprehensive marketing strategy during Prime Day and Cyber Week. This includes:
Promoting your brand, products, and deals during the weeks leading up to the sale.
Maximizing advertising tactics during the day of the event.
Analyzing the results to determine what you can do to maximize any increases in organic search placement for your products.
As mentioned, brands often enjoy a halo effect in the weeks following a Lightning Deal. This is especially true for deals that take place during Prime Day and Cyber Week.
All in all, it's much more challenging and expensive to run a successful deal during events like Prime Day, but if you have the resources and put in the work, it can be well worth it.
Why was my Amazon Lightning Deal a flop?
Lightning Deals can fail for a variety of reasons. One of the most common is selecting a maximum quantity that is too high. As far as Amazon is concerned, a successful Lightning Deal means you sold most or all of the maximum quantity allocated to your deal. This means you need to be strategic about how many items you think you can sell. If you set a maximum of 200 and you only sell 50, Amazon will consider your deal a flop because you only sold 25% of your inventory.
Another common mistake by sellers when running Lightning Deals is promoting a niche product that doesn't have broad appeal. Remember, your deal's performance will impact whether Amazon offers you the opportunity to run another deal in the future. You want to select products that you know will sell.
Bad timing and inadequate advertising can also lead to a failed deal. If your products are seasonal, don't run a Lightning Deal during your off-season. Selling 100% of your maximum quantity is the goal, so run your deal during your peak sales time.
Also, advertise your deal with an optimized Sponsored Product ad. Additional advertising can make the difference between a successful Lightning Deal and a flop.
Which countries are Lightning Deals available in?
Lightning Deals are available in every country that Amazon operates in, but the process for creating a Deal may differ depending on which marketplace you are using. For example, Amazon's European marketplace requires sellers to create separate deals for each country.
This article was by Ryan Faist of Channel Key, a full-service channel management marketplace consulting agency.