It's common for people in the West to have a simple view of Africa as an impoverished continent, where anything that is not strictly necessary – like online shopping – is a luxury for a tiny elite. The reality, of course, is much more complex.
Africa has a young population, fast-growing cities and rapidly increasing disposable income. It is home to 54 countries, each at their own stage of economic development. Africa's most populous country, Nigeria, also has the largest economy, ahead of many developed countries including Ireland, Israel and Norway.
Online retail revenue in Africa is estimated at around $20 billion annually, which is only 3.5% of total retail sales. This puts online sales for the whole of Africa at a lower level than Australia. But Africa's population, at 1.35 billion, is on par with China. Unlike China, Africa's population is growing fast, so the demographics will remain skewed to younger people for decades to come.
This means that Africa has all the components for a rapid expansion both in its overall economy and in ecommerce. It will take several years for it to overtake the likes of China, the US and Japan, but the African ecommerce market of the future could be the largest in the world.
Keep track of your business numbers with ease.

Accounting is important, especially when you're selling in different countries.

Freshbooks helps you track expenses, customize invoices, run reports, and everything else all from one place.

You can try Freshbooks for free for 30 days.

Sign-up today!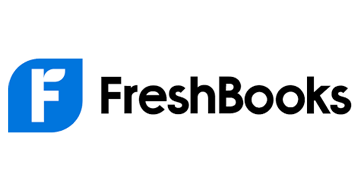 Try Freshbooks 30 days free trial Now !
---
The largest online marketplaces in Africa
| # | Type | Name | Region/Country | Product Category | African Visits/month |
| --- | --- | --- | --- | --- | --- |
| 1 | | Jumia | Africa | General | 23.3M |
| 2 | | Takealot.com | South Africa | General | 10.5M |
| 3 | | Souq | Middle East | General | 10.0M |
| 4 | | Konga | Nigeria | General | 2.3M |
| 5 | | bidorbuy | South Africa | General | 1.9M |
| 6 | | noon | Middle East | General | 1.8M |
| 7 | | Zando | South Africa | Fashion | 569.9K |
| 8 | | Amazon | Global | General | 445.5K |
| 9 | | Kilimall | Africa | General | 267.2K |
The largest online marketplace in Africa is Jumia, with 23 million visits per month. Jumia is the only marketplace in the list with a truly pan-African business, bringing in sales from Nigeria, Egypt, Morocco, Kenya, Tunisia and more.
Next is Takealot.com with 10 million monthly visits, 96% of which are from its home country of South Africa.
Souq also has around 10 million monthly visits, most of which are from Egypt. Souq, originally a Middle Eastern business, was acquired by Amazon in 2017. Its websites in UAE and Saudi Arabia have been fully rebranded as Amazon but the Souq name remains in Egypt.
Of the other African marketplaces, Konga is focused on Nigeria, bidorbuy is a South African site, noon is Middle Eastern with 11% of its traffic from Egypt, Zando is South African, and Kilimall operates mainly in Kenya. Amazon is global, of course, with only a tiny fraction of its traffic from Africa (0.01%). It only makes the table because we have set the minimum level of traffic from within Africa to 250,000 visits per month.
Some of the marketplaces listed are African-owned businesses but others have outside owners or investment. Besides Amazon-owned Souq, Jumia is a German company, listed on the New York Stock Exchange, and other marketplaces on the list have received substantial funding from investors in Sweden, Israel, China and the US.
Mobile phones are the primary devices used to access the internet in Africa, particularly in rural areas. Around 250 million Africans have a smartphone and data charges can be expensive, so many prefer to shop via mobile apps. App usage is not reflected in the traffic data above, so total monthly usage for each of these marketplaces will be higher than stated.
Do you have a great business idea, but you don't know how to get started selling online?

Helium 10. With Helium 10, you can find all the information needed to make data driven decisions.

The platform is packed with features that help you find new customers, drive sales, and manage your day-to-day operations.

So whether you're just getting started or you've been in business for years, Helium 10 has everything you need to take your business to the next level.

You can get 20% discount on Helium 10 with the following promo code: WEBRETAILR20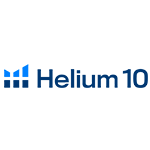 Get 20% discount on Helium 10 from us
---
Jumia in Africa
| # | Country | Visits/month | % of Total |
| --- | --- | --- | --- |
| 1 | Nigeria | 7.9M | 31% |
| 2 | Morocco | 4.3M | 17% |
| 3 | Egypt | 3.6M | 14% |
| 4 | Kenya | 2.3M | 9% |
| 5 | Tunisia | 1.4M | 6% |
| 6 | Côte d'Ivoire | 1.2M | 5% |
| | Others | 4.7M | 18% |
Jumia began in 2012 as a project of German startup studio Rocket Internet, and the business remains headquartered in Berlin. Jumia is a pure-play online marketplace (it does not sell products itself) offering new items across product categories including groceries, health and beauty, homewares, electronics, fashion, baby and toys.
The company's largest market is Nigeria, which provides 31% of Jumia's monthly traffic. Jumia has websites localized to ten different African countries, and six countries each provide more than one million visits per month: Nigeria, Morocco, Egypt, Kenya, Tunisia and Côte d'Ivoire.
Jumia has several other internet projects in Africa, including travel, food delivery and payment services. It also provides logistics services, similar to Amazon FBA, to sellers on its marketplace. Its wide reach across Africa and range of services has led to Jumia being known as "the Amazon of Africa". Jumia's expansion across Africa has not always been smooth, however, with operations in Cameroon and Tanzania closing down due to instability in those countries.
Jumia has introduced to its marketplace many features of ecommerce that are popular elsewhere in the world, including "Black Friday" sales events, a free shipping program called "Jumia Prime", business purchasing membership, and direct buying from overseas.
Businesses outside Africa who are interested in selling on Jumia should be brand owners or authorized resellers. The "Shipped from Overseas" or "Jumia Global" program provides access to the marketplace for foreign businesses, and fees are variable depending on the category. Sellers can offer products for sale that are already listed in the Jumia catalog, add new product listings themselves or use Jumia's own content production services.
Takealot.com in South Africa

| # | Country | Visits/month | % of Total |
| --- | --- | --- | --- |
| 1 | South Africa | 10.4M | 96% |
| | Others | 438.9K | 4% |
Takealot.com is South Africa's largest online retailer, launched in 2011 following the acquisition and rebranding of an existing ecommerce business. In 2015, it merged with competitor Kalahari.com and since 2018, Takealot has been owned by South African internet conglomerate Naspers.
Today, Takealot.com is an online marketplace and a retailer in its own right, selling items across all product categories to consumers in South Africa. It has ten million visits per month from 1.8 million shoppers. It is estimated that marketplace sellers currently generate 36% of Takealot's $300 million in annual sales, and that the proportion of marketplace sales is increasing each year.
Takealot.com has an approval process for new sellers, and charges a monthly subscription fee of around $18. Commission fees range from 6-18%. Sellers using Takealot's distribution service are charged fulfillment fees on each order and storage fees on stock in excess of 35 days' unit sales.
Takealot.com has its own distribution centers and parcel collection points across the country. All marketplace orders are sent to a Takealot distribution center for onward delivery to the customer. Sellers can choose to either store their inventory with Takealot for immediate shipping to the buyer, or send each order to the distribution center individually. Storing products with Takealot.com has the advantage of always showing "in stock" and giving prioritization in the Buy Box.
Takealot.com owns South African online fashion retailer Superbalist and food delivery service Mr D Food.
Souq in Egypt
| # | Country | Visits/month | % of Total |
| --- | --- | --- | --- |
| 1 | Egypt | 10.0M | 92% |
| 2 | Saudi Arabia | 198.0K | 2% |
| | Others | 698.0K | 6% |
Souq was originally founded in 2005 by Syrian entrepreneur Ronaldo Mouchawar, as an eBay-style auction site. It transitioned to an Amazon-style ecommerce model from 2010 and became the largest ecommerce platform in the Arab world, serving the UAE, Saudi Arabia and Egypt. In 2017, Souq was acquired by Amazon.
Souq has been rebranded as Amazon in the UAE and Saudi Arabia but continues to use the Souq name in Egypt, where it has almost ten million visits per month. It sells a wide range of items including electronics, appliances, homewares, groceries, fashion, books, toys and fitness products. Souq is a retailer in its own right as well as a marketplace. The website currently retains the Souq design and branding, which is similar in style to Amazon.
Souq Egypt retains its own seller registration system. All orders are shipped by Souq, not the seller, so businesses need to provide a warehouse or store address in Egypt where the courier can collect orders. Commission fees vary from 5-20%
Souq also offers a fulfillment service, called "Fulfilled by Souq", which is very similar to Amazon FBA. Products that are fulfilled by Souq have a higher ranking in search, higher priority for the Buy Button, and qualify for customer pickup and international shipping. They can also participate in "White Friday", Souq's equivalent to Black Friday.
Souq is also covered in Online Marketplaces in the Middle East: It's Only Just Getting Started.
Other online marketplaces in Africa
Konga operates mainly in Nigeria, with 2.3 million visits per month from the country. It launched in 2012 and offers products including computers, phones, fashion, homewares, toys and more. Konga is an online marketplace and a retailer in its own right, and has its own logistics service and collection points network called Kxpress.
Bidorbuy is South Africa's number two ecommerce site, with 1.9 million visits per month. It began in 1999, following eBay's online auction model, but fixed-price listings are now the most popular format. Bidorbuy is a pure-play marketplace, not a retailer itself. Many of the sellers on Bidorbuy are businesses and the site has a comprehensive buyer protection program.
Kilimall, named after Mount Kilimanjaro, was founded in Kenya in 2014 and has 270,000 monthly visitors from the country, representing 81% of its total traffic. Interestingly, 14% of Kilimall's visitors are from China. Kilimall is only an online marketplace, not a retailer, but does operate its own fulfillment service and global shopping programs.
About the data
This article covers online marketplaces (either pure-play marketplaces or retailers with a third-party marketplace) with more than 250,000 monthly visits from within Africa, based on data from SimilarWeb. A global list of online marketplaces, based on the same data, is available in The World's Top Online Marketplaces.
We have excluded online retailers whose marketplace forms a very small part of their overall business, as well as marketplaces with a consumer-to-consumer model, and marketplaces with a very narrow product niche.