The Middle East is a unique geographic region spread over three continents. It includes some very wealthy oil-producing countries such as Saudi Arabia and the United Arab Emirates, alongside more broadly-based economies like Turkey and Egypt.
The region has a lot of the right ingredients for a successful ecommerce industry. The population is large and youthful, with 411 million people of whom 28% are aged between 15 and 29. The combined GDP of countries in the Middle East is $3.9 trillion, putting it on a par with Germany – the fourth largest economy in the world. Internet use took off in the mid-2000s, largely driven by smartphones and social media.
With a wealthy population and high internet usage, ecommerce should be very well established in this region. However, the share of online retail as a percentage of total retail sales in the Middle East stands at little more than 2%. Even in the wealthiest countries of the Gulf Cooperation Council (GCC), ecommerce sales are only 3% of total retail. For comparison, ecommerce in the US reached 2% of total retail sales way back in 2004 and now stands at around 14%.
But rapid growth is forecast in the Middle East. Ecommerce sales are expected to increase by more than 11% each year. That will slowly but surely ratchet up online retail's market share. Perhaps the most interesting aspect of ecommerce in this part of the world is the high proportion of cross-border shopping. It is estimated that 66% of online shoppers in the Middle East have bought from businesses outside their country. That could be a big opportunity for sellers around the world.
SE Ranking is a simple all-in-one SEO toolset that can help you grow your online business in any region.

You can find everything you need to improve your website's SEO and get more traffic.

Sign-up today to scale your online business.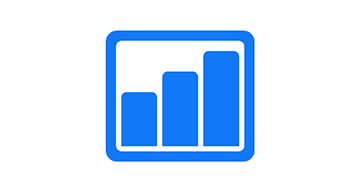 Scale Your Business with SE Ranking!
---
The largest online marketplaces in the Middle East
Before we look at the largest marketplaces operating in the Middle East, it's worth exploring the reasons for the slow adoption of ecommerce in the region.
First, it's important to realize the differences between countries in the region. There are the oil-rich Persian gulf countries of Saudi Arabia, the UAE, Qatar, Kuwait, Oman and Bahrain. Then there are the more diverse economies of Israel, Turkey and Egypt. Finally, there are countries where there are much larger issues to deal with than building an ecommerce industry of interest to Westerners, such as Iran, Iraq, Syria, Lebanon and Yemen.
Many countries in the region lack mature logistics systems and do not have consistent addressing, good roads and reliable delivery services. Adoption of credit cards is also patchy, so cash on delivery and other payment options are widespread. Large portions of the economy in many countries remain cash-based, so businesses are resistant to moving online where all transactions are recorded.
Finally, there is a widespread culture of visiting shopping malls, particularly in the more religiously devout countries where alcohol is prohibited. Ecommerce offers convenience and value, but it's hardly a family leisure activity like visiting a mall with a huge range of shops and other attractions.
Looking at the development of online marketplaces in the Middle East, Turkey stands out from the rest. The top three marketplaces – Trendyol, Hepsiburada and n11 – have combined monthly visits of 340 million and are each used almost exclusively by Turkish shoppers. Another Turkish marketplace, GittiGidiyor, follows in fifth place with 33 million visits per month.
In fourth place is Amazon, which operates in Turkey, the UAE and Saudi Arabia. The latter two countries were formerly Souq marketplaces, a company which Amazon acquired in 2017. Amazon is still using the Souq brand in Egypt, which is why Souq also appears in the table, in seventh place. Amazon has a total of 57 million visits per month in the Middle East, with its own brand and the Souq traffic combined.
The only truly cross-country and homegrown online marketplace in the Middle East, noon, is next with 15.5 million visits per month, mainly from the UAE, Saudi Arabia and Egypt.
Next is Jumia, an African marketplace but founded and headquartered in Germany, with 3.7 million monthly visitors from Egypt. As a marketplace that is distinctly African in scope, it seems unlikely that it will expand into the Arabian Peninsula. It does, however, underline the unique nature of the Middle East, spanning three continents from Europe at the western end of Turkey through Asia and into Africa.
Finally there is Desert Cart, a marketplace focused on cross-border ecommerce that is based in the UAE and mainly serves the gulf states of Saudi Arabia, Oman, Kuwait and Bahrain, as well as the UAE.
Build a thriving Amazon business today!

Jungle Scout is the essential software that can help you win on Amazon and beyond.

With Jungle Scout, you'll have everything you need to make informed decisions about what products to sell on Amazon. You'll be able to see exactly how well each product is selling, what the competition looks like, and how much profit you could potentially make.

You can try Jungle Scout risk-free for 7 days.

Try Jungle Scout risk-free for
7 days.
---
Trendyol in Turkey
| # | Country | Visits/month | % of Total |
| --- | --- | --- | --- |
| 1 | Turkey | 199.3M | 97% |
| 2 | Azerbaijan | 3.3M | 2% |
| | Others | 3.5M | 1% |
Trendyol is a pure-play online marketplace and the largest ecommerce platform in Turkey. It was founded in 2010 as an online fashion retailer, but now offers a broad range of product categories including electronics, homewares, groceries, health and jewelry.
There are 98,000 sellers on Trendyol, most of which are individuals and small businesses, and they sold a total of 347 million products on the platform in 2020. It has 19.3 million active customers.
Trendyol has its own private label fashion brands Trendyolmilla and Trendyol Man, which it sells on its main website in Turkey and also in Germany through trendyol.de. It entered the online supermarket business in June 2020, offering one hour grocery delivery in parts of Istanbul. Trendyol has its own delivery network called Trendyol Express.
Trendyol also operates Trendyol Tech, a research and development center investigating computer technologies including machine learning and data visualization. Of Trendyol's total expenses, 28% goes into R&D.
Trendyol acquired Dolap, a person-to-person marketplace for used items with 1.1 million sellers, in 2018.
Chinese internet giant Alibaba invested around $750 million in Trendyol in August 2018, becoming the majority shareholder. The following month, Amazon Turkey was launched. Prior to this, the total funding received amounted to only $36 million.
Only businesses registered in Turkey can sell on Trendyol, so foreign companies will need to establish a local entity or work with a partner. The seller support ecosystem is well developed, with a knowledge base, training events, and approved third-party solution providers.
Amazon and Souq in the Middle East
| # | Country | Visits/month | % of Total |
| --- | --- | --- | --- |
| 1 | Turkey | 23.7M | 42% |
| 2 | United Arab Emirates | 16.8M | 30% |
| 3 | Egypt | 10.5M | 19% |
| 4 | Saudi Arabia | 5.7M | 10% |
Amazon has a growing presence in Turkey, with 23.7 million visits per month to Amazon.com.tr. The site was launched in September 2018, but it took until September 2020 for Amazon to build out the logistics and technology infrastructure needed to offer Amazon Prime in the country.
For the Middle East excluding Turkey, Amazon is the largest ecommerce company. Breaking with its usual strategy, Amazon expanded into the region by acquiring ecommerce platform Souq in March 2017 for $580 million.
Souq was founded early in the development of digital commerce in the Middle East, in 2005. It originally followed the eBay auctions model, but moved over to the Amazon fixed price and catalog-driven model from 2010. Souq had three localized websites, covering Egypt, Saudi Arabia and the UAE, and also delivered orders to the Persian Gulf countries of Kuwait, Bahrain, Oman and Qatar.
Souq UAE fully rebranded as Amazon.ae in May 2019, and Souq Saudi Arabia became Amazon.sa in June 2020. Souq Egypt continues to operate under the Souq brand. Before the acquisition, Souq had been operating its own delivery division QExpress and a payments platform called Payfort. These have now been absorbed into Amazon's equivalent services.
Amazon offers the easiest way for businesses in the US and worldwide to sell their products in Turkey, Saudi Arabia and the Persian Gulf states. There are no unified accounts for these marketplaces, so sellers will need to register from scratch. FBA services are available and the Saudi and UAE sites are multilingual, with an option for English as well as Arabic.
Souq in Egypt is also available in English, but retains its own registration process for the time being. All orders are shipped by Souq. With the rebranding of the other two Souq sites completed, it looks likely that Egypt will follow suit in the near future.
Souq is also covered in Online Marketplaces in Africa: Fast Growth, Enormous Potential.
noon in the Middle East
| # | Country | Visits/month | % of Total |
| --- | --- | --- | --- |
| 1 | United Arab Emirates | 7.9M | 46% |
| 2 | Saudi Arabia | 5.7M | 34% |
| 3 | Egypt | 1.8M | 11% |
| | Others | 1.6M | 9% |
The ecommerce landscape in the Middle East came very close to excluding Amazon completely. After Amazon announced their plan to acquire Souq in March 2017, real estate company Emaar Properties made a competing bid of $800 million, almost 40% more than Amazon's offer. It came too late as Souq had already agreed to exclusivity with Amazon, but Emaar did not give up on entering the world of ecommerce.
Emaar founder and chairman Mohamed Alabbar went on to launch competing ecommerce platform noon.com in December 2017, backed with $1 billion of funding from investors including the Public Investment Fund of Saudi Arabia. Emaar Properties is best known as the developer of the world's largest shopping mall, The Dubai Mall, and the world's tallest building, Burj Khalifa, so it is clearly not a company which does things by halves.
Like Amazon, noon also operates in the UAE, Saudi Arabia and Egypt. It sells electronics, clothing, jewelry, beauty products, toys, groceries and more. A section called "The Dubai Mall Store" provides a brand-driven way to browse the site, which is available in Arabic and English.
Noon has its own warehousing service called Fulfilled by noon (FBN), or sellers can choose to have orders collected from their own facility by the delivery service noon express.
Selling on noon.com is open to companies that are registered in one of the three countries in which it operates, and that have a valid trading license. Businesses from other countries will need to have a local entity registered, or work with a partner. An agreement made with eBay in 2018 promised to make it easy for US businesses to sell cross-border on noon, but it is not clear if this ever came into active operation.
Other online marketplaces in the Middle East
Hepsiburada is the second largest online marketplace in Turkey, with 92.7 million monthly visitors. Unlike the other Turkish companies listed here, it is a retailer itself as well as operating a marketplace. Hepsiburada, which means "everything is here", became the first Turkish company to list on the Nasdaq stock exchange, in July 2021. The company is similar to Amazon in style, with a large logistics operation and free returns.
n11 is the third largest online marketplace in Turkey, with 48.2 million online visits per month. It is a joint venture between South Korea's SK Planet and Turkey's own Doğuş Group, and was launched in 2013. It is a pure-play online marketplace (not a retailer itself) and sells a wide range of product categories. n11 has a section for shopping from abroad, which provides a fast delivery service with duty prepaid and no customs delays. It's not clear if international sellers can sign up to this program.
GittiGidiyor is Turkey's fourth largest online marketplace and has 33.3 million monthly visitors. It was an early ecommerce company in Turkey, launching in February 2001. GittiGidiyor is another pure-play online marketplace offering a broad range of products, and operates in a similar model to Amazon with fixed-price listings which can have multiple sellers. Seller registration is tailored to Turkish businesses. GittiGidiyor was acquired by eBay in 2011.
Jumia is Africa's leading online marketplace. Its largest country is Nigeria, but shoppers from Egypt make up 14% of its total traffic, amounting to 3.7 million visitors per month. Jumia began in 2012 as a project of German startup studio Rocket Internet, and the business remains headquartered in Berlin. Jumia does have a program for international sellers, which is covered in more detail in Online Marketplaces in Africa: Fast Growth, Enormous Potential.
Desert Cart has just over one million monthly visitors, most of which are from the United Arab Emirates. It has over 100 million products listed, which are shipped from around the world. Desert Cart has its own distribution centers in the US, UK and India to help speed up shipping to its end customers, and accepts seller registrations from those three countries as well as the UAE.
About the data
This article covers online marketplaces (either pure-play marketplaces or retailers with a third-party marketplace) with more than one million monthly visits from within the Middle East, based on data from SimilarWeb. A global list of online marketplaces, based on the same data, is available in The World's Top Online Marketplaces.
We have excluded online retailers whose marketplace forms a very small part of their overall business, as well as marketplaces with a consumer-to-consumer model, and marketplaces with a very narrow product niche.