Australia and New Zealand are interesting markets for ecommerce, but their appeal is not obvious at first glance. For most of the Western world, these are distant countries with small populations and economies. Less than 10% of total retail sales are online in Australia and New Zealand, so the uptake of online shopping lags behind the US and UK.
However, the two countries are expected to reach online retail sales of $33.4 billion in 2021 with strong growth as online retail takes an increasing share of the total retail market. Cross-border sales are high, at 9.5% in Australia and 33% in New Zealand. With a narrower variety of products and higher prices in some parts of their domestic markets, shoppers are keen to buy from abroad.
These countries are also wealthy, English-speaking and economically developed. The leading online marketplaces in each (eBay in Australia and Trade Me in New Zealand) are seller-friendly and relatively easy to access for international sellers.
Keep track of your business numbers with ease.

Accounting is important, especially when you're selling in different countries.

Freshbooks helps you track expenses, customize invoices, run reports, and everything else all from one place.

You can try Freshbooks for free for 30 days.

Sign-up today!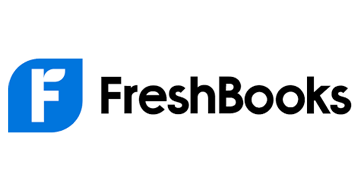 Try Freshbooks 30 days free trial Now !
---
The largest online marketplaces in Australia and New Zealand
eBay is the largest online marketplace in Australasia, by a wide margin. Amazon is firmly in second place. This bucks the global trend – Australia is the only country in the world where both eBay and Amazon operate, and eBay is still in the lead.
However, Amazon.com.au has been growing strongly since its launch in 2017. In only four years, its monthly visits have grown to 28.5 million (46% of eBay's) and look set to grow much further. Australians are no different to shoppers in other countries in preferring a faster and more convenient shopping experience, and that is where Amazon excels.
Online marketplace Trade Me is third in the list with 17.7 million monthly visits, 96% of which come from New Zealand. In fact, Trade Me is so popular in New Zealand, it is the seventh most visited site in the country, just behind Netflix. eBay has only 2% of Trade Me's traffic in New Zealand, and Amazon has little over 1%.
The lower half of the list features three Australian websites: Catch.com.au, The Iconic and MyDeal.com.au. The two cross-category ecommerce sites, Catch.com.au and MyDeal.com.au, get over 90% of their traffic from Australia and no significant level of visits from New Zealand. Fashion website The Iconic has more exposure to New Zealand at 7%, but still receives 89% of its traffic from Australia.
Regardless of everything, you need to stay organized to grow your eCommerce business.

The traditional way of managing your work with emails and spreadsheets is no longer enough. You need something that can grow with your business.

Monday.com is the CRM solution for online sellers that helps you get more done in less time. The customizable workflows make it easy to create and manage tasks, projects, and appointments for your team.

Try monday.com free forever plan to see what it can do for your business.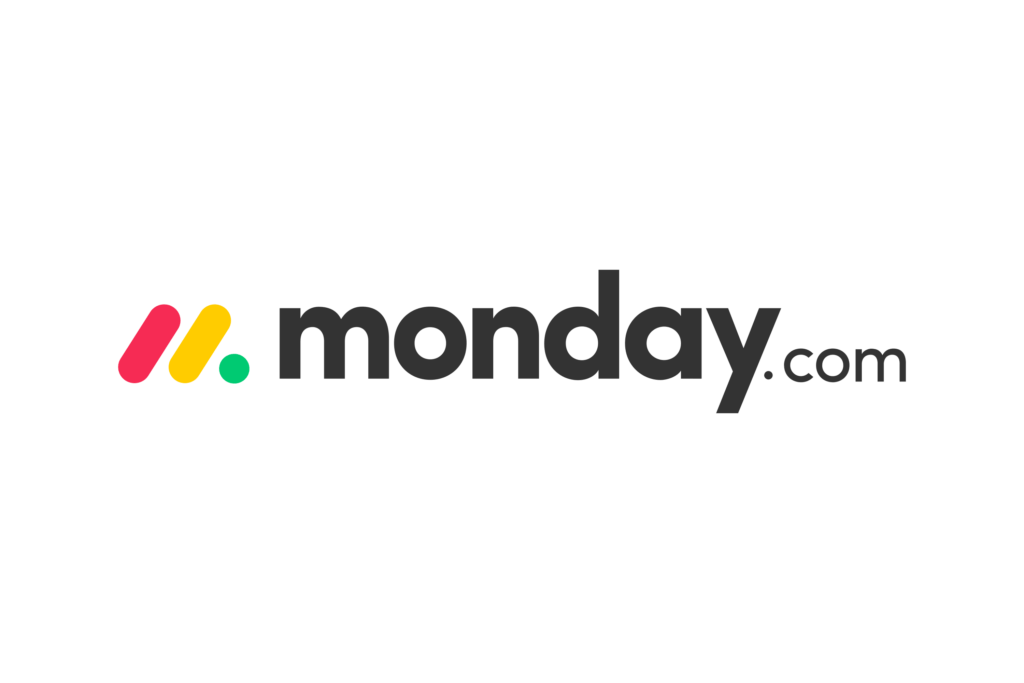 Try Monday.com for free today!
eBay in Australia
| # | Country | Visits/month | % of Total |
| --- | --- | --- | --- |
| 1 | United States | 688.9M | 41% |
| 2 | United Kingdom | 297.9M | 18% |
| 3 | Germany | 197.5M | 12% |
| 4 | Italy | 69.6M | 4% |
| 5 | Australia | 61.3M | 4% |
| … | … | … | … |
| 21 | New Zealand | 413.0K | 0% |
| | Others | 376.4M | 21% |
eBay is the most popular online marketplace in Australia with 61.3 million monthly visits, and has dominated ecommerce there since its launch in 1999. Despite the presence of Amazon in Australia for the past three years, eBay continues to lead the market.
Australian businesses have been enthusiastic eBay sellers since the site launched, growing their sales quickly and often selling internationally. 90% of Australian SMBs on eBay export globally.
eBay has a global account system, so selling is the same in every country and sellers have a consistent feedback profile worldwide. However, listings are specific to each eBay site and do not automatically show in the standard search results across all global marketplaces.
eBay's international site visibility (ISV) listing upgrade is not supported in Australia, but the Global Shipping Program does cover the country and makes it easier for sellers to send orders internationally, although it is not always the best option for international shipping.
eBay has a much lower profile in New Zealand, with only 413,000 monthly visits.
Do you have a great business idea, but you don't know how to get started selling online?

3Dsellers. With 3Dseller, you can find an all-in-one solution that will offer you a full range of automated tools for eBay.

The platform is packed with features that help you research potential, monitor and manage your business, and finally develop everything concerning your business.

So whether you're just getting started or you've been in business for years, 3Dseller has everything you need to take your business to the next level.

Get 7 days free trial to find out more about 3Dseller capabilities.
Get 7 days free and explore the capabilities of 3DSELLER!
Amazon in Australia

| # | Country | Visits/month | % of Total |
| --- | --- | --- | --- |
| 1 | United States | 2.0B | 38% |
| 2 | Japan | 555.8M | 11% |
| 3 | United Kingdom | 407.0M | 8% |
| 4 | Germany | 385.6M | 7% |
| 5 | India | 295.8M | 6% |
| … | … | … | … |
| 15 | Australia | 28.3M | 1% |
| 33 | New Zealand | 238.5K | 0% |
| | Others | 1.6B | 29% |
Amazon launched in Australia towards the end of 2017, attracting tens of thousands of customers within the first 24 hours. Some commentators predicted that Amazon would quickly dominate ecommerce in Australia, and called for restrictions to protect domestic companies.
However, despite Amazon growing steadily in Australia since its launch, it has not taken off as dramatically as many expected. This might be because Australian consumers perceive Amazon as similar to eBay, and rate domestic retailers more highly. With eBay so ingrained in Australian life, Amazon has failed to convince Australians that it offers a much better shopping experience.
Still, Amazon's commitment to Australia should not be underestimated. Amazon seldom pulls back after entering a market (China is a rare exception) and has built six fulfillment centers in the country, with the latest in Melbourne.
FBA is available to marketplace sellers in Australia, making it easy for businesses to reach consumers across the country. Although Australia is similar in size to the US, it has less than a tenth of the population, and the main population centers are overwhelmingly coastal. Shipping from a single warehouse to the whole country results in highly variable costs and delivery times, so Amazon taking care of fulfillment is welcome for many sellers.
Amazon in Australia has its own seller registration system (only Europe and North America have shared systems) so sellers must register separately to sell there.
Do you have a great business idea, but you don't know how to get started selling online?

Helium 10. With Helium 10, you can find all the information needed to make data driven decisions.

The platform is packed with features that help you find new customers, drive sales, and manage your day-to-day operations.

So whether you're just getting started or you've been in business for years, Helium 10 has everything you need to take your business to the next level.

You can get 20% discount on Helium 10 with the following promo code: WEBRETAILR20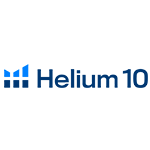 Get 20% discount on Helium 10 from us
Trade Me in New Zealand
| # | Country | Visits/month | % of Total |
| --- | --- | --- | --- |
| 1 | New Zealand | 17.5M | 96% |
| 2 | Australia | 287.4K | 2% |
| 3 | United States | 180.1K | 1% |
| | Others | 263.8K | 1% |
Trade Me is a remarkable success story in New Zealand. It was founded in 1999 by New Zealand entrepreneur Sam Morgan and grew steadily, seeing off competition from eBay in 2001 and reaching one million members in 2005. It now has over five million registered members – slightly more than the population of the country – and around 8.8 million live listings. Trade Me was acquired by private equity firm Apax Partners in 2019.
Trade Me has a strong reputation for safe online trading, and is one of the most influential domestic brands in New Zealand. It is a listing-driven site in the style of eBay, and products can be sold by auction or at a fixed-price. All listings have a fixed duration, but can be renewed.
As mentioned above, 33% of online sales in New Zealand are cross-border, so approximately one billion US dollars in value annually. Two-thirds of all online shoppers in New Zealand have made a purchase from an overseas business in the last three months. Kiwis do buy directly from online marketplaces based outside the country – including eBay, Amazon, Wish and AliExpress – but the way to reach the greatest number of consumers in New Zealand is through Trade Me.
There is an application process for foreign sellers on Trade Me. The marketplace wants sellers who can improve supply to their buyer community – either price, brand diversity or range – without flooding the categories.
New Zealand as a whole is very accessible to international businesses, and is consistently ranked in the top ten countries in the world to do business.
Also see Selling on New Zealand's Trade Me: Your Questions Answered.
Other online marketplaces in Australia
Three other online marketplaces feature in our list above, all from Australia.
Catch.com.au is Australia's largest daily deals site, founded in 2006. It has 7.6 million monthly visits globally, 96% of which are from Australia. Catch.com.au was originally a retailer in its own right, then added an online marketplace for third-party sellers in 2017. Catch has over four million customers and a number of leading brands are offered including Nike, Lego and Dyson. Sellers need to apply to sell on Catch and need to offer unique items, preferably niche products that can be sold at a discount.
The Iconic is a fashion retailer and marketplace, founded in 2011, and part of Global Fashion Group – a network of fashion websites which also includes Dafiti in Latin America, lamoda in Russia and Zalora in Southeast Asia. The Iconic has 6.6 million monthly visitors of which 89% are from Australia and 7% are from New Zealand. Products are presented identically on the site, whether they are offered by The Iconic or marketplace sellers, so there are no seller storefronts or other opportunities to showcase your business as a whole. Applying to sell on The Iconic is a manual process, but once established, support is available via the Seller Center.
MyDeal.com.au is another Australian success story, founded in 2011. It is a pure-play online marketplace (not a retailer in its own right), offering over 1 million products. It has 3.8 million monthly visits globally, 91% of which are from Australia. MyDeal.com.au sells products in all categories, with a particular focus on furniture and homewares. Businesses need to sell a range of products to access the platform, and sellers of furniture and other bulky items tend to find the greatest success. MyDeal.com.au does not provide fulfillment services, so sellers will need to arrange their own shipping or use a third-party logistics company.
About the data
This article covers online marketplaces (either pure-play marketplaces or retailers with a third-party marketplace) with more than one million monthly visits from Australia and New Zealand combined, based on data from SimilarWeb. A global list of online marketplaces, based on the same data, is available in The World's Top Online Marketplaces.
We have excluded online retailers whose marketplace forms a very small part of their overall business, as well as marketplaces with a consumer-to-consumer model, and marketplaces with a very narrow product niche.