Latin America is a diverse group of twenty countries, ranging from relatively large and well-developed nations like Brazil and Mexico, to some of the world's most unstable and impoverished countries such as Haiti and Venezuela. Despite the differences, most of Latin America has a lot in common including long shared borders, the Spanish language and Catholicism.
Online retail sales in Latin America are around $84 billion annually, representing only 5.6% of total retail sales. This is lower than almost all other major countries and regions worldwide. In the US, for example, online retail accounts for 14% of total retail sales.
But the region is modernizing quickly. 192 million people in Latin America have shopped online, making up 29% of the overall population. This is expected to increase to 350 million by 2024, and ecommerce sales are sure to grow rapidly alongside.
Brazil is the largest ecommerce market in Latin America, with 25% of sales. In fact, Brazil is the largest country in the region by almost every measure, topping the tables for population, GDP and land area. It is also the only country in the region where Portuguese is the official language.
So in Latin America, Brazil is the outlier and exception in many ways. The ecommerce industry is split along similar lines.
Keep track of your business numbers with ease.

Accounting is important, especially when you're selling in different countries.

Freshbooks helps you track expenses, customize invoices, run reports, and everything else all from one place.

You can try Freshbooks for free for 30 days.

Sign-up today!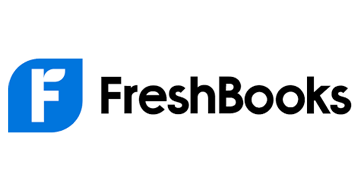 Try Freshbooks 30 days free trial Now !
---
The largest online marketplaces in Latin America
Mercado Libre is the largest online marketplace in Latin America, with 668 million visits per month. It is one of only four pure-play online marketplaces on the list. The Shopee, Linio and eBay marketplaces are the only others that do not sell products themselves and they have a much smaller presence in Latin America than Mercado Libre.
Amazon is second on the list, due to its operations in Mexico and Brazil. This makes it a significant player in Latin American ecommerce, but not on the scale of Mercado Libre which has almost four times Amazon's traffic.
Three large ecommerce groups make up half of the overall table. Brazil's B2W group owns #3 Americanas, #10 Submarino and #12 Shoptime. Via Varejo, also a Brazilian company, has #4 Casas Bahia, #8 Extra and #11 Pontofrio. Finally, GFG from Singapore owns #6 Dafiti, #17 Kanui and #18 Tricae. All of these websites are retailers with marketplaces, and focus almost exclusively on Brazil. Only Dafiti has significant traffic from other countries.
Southeast Asian marketplace Shopee features at #5 on the list. 90% of Shopee's traffic is from Southeast Asia, but it does have localized websites in Brazil, Mexico, Colombia and Chile and receives 41 million monthly visits from Latin America as a whole.
The list is completed by Brazilian sporting goods retailer and marketplace Netshoes, which also owns fashion retailer Zattini, Chilean department store chain Falabella, Spanish-language marketplace Linio, global marketplace eBay, and European fashion retailer Privalia.
Do you have a great business idea, but you don't know how to get started selling online?

Helium 10. With Helium 10, you can find all the information needed to make data driven decisions.

The platform is packed with features that help you find new customers, drive sales, and manage your day-to-day operations.

So whether you're just getting started or you've been in business for years, Helium 10 has everything you need to take your business to the next level.

You can get 20% discount on Helium 10 with the following promo code: WEBRETAILR20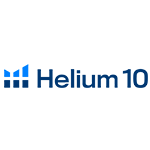 Get 20% discount on Helium 10 from us
---
Mercado Libre in Latin America
| # | Country | Visits/month | % of Total |
| --- | --- | --- | --- |
| | Global | 683.9M | 100% |
| 1 | Brazil | 272.0M | 40% |
| 2 | Argentina | 146.5M | 21% |
| 3 | Mexico | 135.0M | 20% |
| 4 | Colombia | 41.9M | 6% |
| 5 | Chile | 32.0M | 5% |
| | Others | 56.5M | 8% |
Mercado Libre (Mercado Livre in Brazil) was founded in Argentina in 1999, following the eBay marketplace model that inspired many ecommerce companies around the world at that time. eBay itself owned a stake in the company from 2001 until 2016.
Today, Mercado Libre has 668 million visits per month from 18 countries across Latin America. Brazil contributes 40% of those visitors, followed by Argentina with 21% and Mexico with 20%. It remains a pure-play online marketplace with no retail sales of its own.
However, Mercado Libre has launched complementary businesses including:
Mercado Pago for online payments, offline payments and loans
Mercado Ads for advertising (formerly Mercado Publicado)
Mercado Shops for independent ecommerce stores
Mercado Envíos for shipping and fulfillment
Mercado Libre has over 15,500 employees across seven offices in Argentina, Brazil, Mexico, Venezuela, Chile, Colombia and Uruguay. Its shares have been listed on the NASDAQ stock exchange in the US since 2007.
Mercado Libre is one of three marketplaces that began as eBay clones and have come to dominate ecommerce in their respective markets, along with Allegro in Poland and Trade Me in New Zealand. But it has proved to be more adaptable and successful than eBay, and grown to be the largest by far of these three marketplaces.
Businesses in the US and around the world can sell on Mercado Libre through its Cross-Border Trade Program, to shoppers in Brazil, Mexico, Colombia and Chile. The program allows sellers to ship direct, or through Mercado Envíos, or using a partnered fulfillment warehouse in the US. An automatic translation tool can be used and prices are set in US dollars so are not affected by currency fluctuations. Listing is free and commission fees are 16.5% for Brazil and variable for all other countries.
Amazon in Latin America

| # | Country | Visits/month | % of Total |
| --- | --- | --- | --- |
| 1 | United States | 2.0B | 38% |
| 2 | Japan | 555.8M | 11% |
| 3 | United Kingdom | 407.0M | 8% |
| 4 | Germany | 385.6M | 7% |
| 5 | India | 295.8M | 6% |
| … | … | … | … |
| 11 | Brazil | 92.0M | 2% |
| 12 | Mexico | 72.7M | 1% |
| 27 | Colombia | 2.2M | 0% |
| | Others | 1.4B | 27% |
Amazon is the second-largest online marketplace in Latin America, with 92 million visits per month in Brazil and 73 million visits per month in Mexico. However, this represents only 3% of Amazon's total global traffic, well behind its dominant position in the US and Europe.
The Amazon marketplace launched in Mexico in 2015, and in Brazil in 2017. Amazon had a presence in both countries before then, but only sold digital products. As with other countries, Amazon's strategy in Latin America includes the construction of fulfillment centers and rollout of the Prime membership program.
Amazon Mexico and Brazil are part of the North American unified account system along with the US and Canada. This means that sellers registered on Amazon.com and Amazon.ca can sell on Amazon Mexico and Brazil with their existing accounts. Sellers can ship direct to Mexico using FedEx, DHL, or UPS, or use FBA in Mexico, although this requires a local business to act as the importer of record.
Shipping to Brazil is notoriously complex, and parcels can often be delayed, returned or even destroyed if the correct information is not provided. Brazil joined the unified account system in May 2021 and selling on Amazon there was previously only open to Brazilian companies.
Build a thriving Amazon business today!

Jungle Scout is the essential software that can help you win on Amazon and beyond.

With Jungle Scout, you'll have everything you need to make informed decisions about what products to sell on Amazon. You'll be able to see exactly how well each product is selling, what the competition looks like, and how much profit you could potentially make.

You can try Jungle Scout risk-free for 7 days.

Try Jungle Scout risk-free for
7 days.
---
B2W Group in Brazil
| # | Country | Visits/month | % of Total |
| --- | --- | --- | --- |
| 1 | Brazil | 176.3M | 99% |
| | Others | 1.3M | 1% |
B2W group is the online retail division of Brazilian retail chain Lojas Americanas. It operates three ecommerce websites each with a third-party marketplace: Submarino, Americanas and Shoptime.
Americanas and Submarino were founded in 1999 and merged in 2006 to create B2W, having acquired Shoptime in 2005. Americanas is the largest site, with 130 million monthly visitors. Submarino has 24 million visitors per month and Shoptime has 23 million.
Americanas sells the widest range of products, with a subsite for business buyers called Americanas Empresas. Submarino is focused on a younger audience, offering technology, fashion and sports products. Shoptime sells home, beauty and personal care products.
The online marketplace was added first to Submarino in 2013, then rolled out to Americanas and Shoptime in 2014. Total marketplace GMV reached $3.3 billion in 2020, representing 61% of sales. The number of sellers has grown rapidly, with 87 million now selling on the platform.
As a unified platform, businesses can sign up to sell on all three sites through B2W Marketplace. Sellers must be registered companies in Brazil. Registration and listing is free, and a 16% commission fee is charged on the total order value including shipping, plus R$5 per sale. B2W has its own fulfillment program, similar to Amazon FBA.
Note that visitors from outside Brazil are blocked from visiting Submarino, Americanas and Shoptime directly, but the B2W marketplace website is accessible.
Via Varejo Group in Brazil
| # | Country | Visits/month | % of Total |
| --- | --- | --- | --- |
| 1 | Brazil | 131.8M | 99% |
| | Others | 1.1M | 1% |
The second-largest ecommerce group in Brazil is Via Varejo. It has many similarities with B2W Group, as a large Brazilian retail chain with over 1000 physical stores across the country. It also operates three ecommerce businesses with third-party marketplaces: Casas Bahia, Extra and Pontofrio.
All three sites sell a wide range of products, but with a particular focus on computing, electronics and home appliances. Casas Bahia has 84 million visitors per month, Extra has 25 million monthly visits and Pontofrio has 24 million visits per month.
The Via Varejo marketplace platform was launched in 2013, and spans all three websites. Total marketplace GMV for 2020 was $624 million, making up 20% of the group's total ecommerce sales.
As a single platform, businesses can join the Via Varejo marketplace in one place then sell on all three sites. Sellers must be companies registered in Brazil. There is no monthly subscription or listing fee, but a variable commission fee is charged depending on the product category. Several different Brazilian ecommerce software providers have integrations with Via Varejo, for listing, order management and shipping cost calculation.
Other online marketplaces in Latin America
Shopee is the largest online marketplace in Southeast Asia, with a growing presence in Latin America. It was founded in Singapore in 2015 and is a pure-play online marketplace, with no retail operations of its own. Shopee has almost 41 million monthly visitors in Brazil, and growing traffic in Mexico, Colombia and Chile. Only Brazilian businesses can register to sell on Shopee in Brazil, and a 12% commission is charged on sales.
Global Fashion Group, an international network of fashion websites including lamoda in Russia, The Iconic in Australia and Zalora in Southeast Asia, has a significant presence in Latin America with Dafiti, Kanui and Tricae.
Dafiti is the largest of these, with a total of 28.5 million monthly visits from Latin America, spread across Brazil (71%), Argentina (10%), Chile (10%) and Colombia (8%). Dafiti sells a full range of fashion, sports and home products. Kanui is focused on sports and outdoors, and Tricae sells children's fashion. These two are exclusively Brazilian. Kanui has 3.1 million visits per month and Tricae has 2.3 million. Each of these three sites has its own marketplace application process, which is only open to Brazilian companies.
Netshoes sells sports shoes, clothing and equipment in Brazil, and has 27 million monthly visits. It began in 2000 as a single retail store, moving online in 2002 and later closing its physical stores in 2007. It has sponsored many sports teams and events in Brazil, and was acquired by retail chain Magazine Luiza in 2019. The Netshoes marketplace is only open to companies registered in Brazil.
Falabella is the largest South American department store chain, with physical stores in Chile, Colombia and Peru. It sells a wide range of merchandise via its website and has added a third-party marketplace to expand the range further. Falabella has 24 million monthly visitors in total, 94% of which are from Chile.
Linio is a pure-play marketplace and not a retailer in its own right. Linio has a total of 13.4 million visits per month from Peru (34%), Chile (23%), Colombia (22%) and Mexico (18%). As an exclusively Spanish-language site, it has no presence in Brazil. Linio does not sell any products through its website in Argentina, linking to sister company Falabella instead.
Linio provides an English-language seller interface and English-speaking seller support team, and encourages international sellers to sell on its marketplace. It provides content creation and translation services and all marketing and customer communication is handled centrally.
eBay is a pure-play global online marketplace, founded in 1995. It was a pioneer in ecommerce offering online auctions, consumer-to-consumer trading and a trust system based on mutual feedback. Today, most transactions on eBay are at a fixed price and for new, mass-produced goods. eBay has a small presence in Latin America, with 9.9 million monthly visitors, 94% of which are from Mexico.
Zattini is an online retailer specializing in fashion, owned by Brazilian sports retailer Netshoes (see above). Zattini only operates in Brazil and has 9.4 million visitors per month. The Netshoes and Zattini marketplace systems are connected and sellers can register once to sell on both websites, if their products are suitable. Like all other Brazilian marketplaces, only Brazilian-registered businesses can apply to sell on Zattini.
Privalia is a fashion retailer and marketplace with the unusual distinction of selling in southern Europe and Latin America. It has 7.9 million visits per month, 34% of which are from Brazil, 27% from Italy, 22% from Spain and 16% from Mexico. It has a flash sale model and is owned by French online retailer Veepee.
About the data
This article covers online marketplaces (either pure-play marketplaces or retailers with a third-party marketplace) with more than two million monthly visits from within Latin America, based on data from SimilarWeb. A global list of online marketplaces, based on the same data, is available in The World's Top Online Marketplaces.
We have excluded online retailers whose marketplace forms a very small part of their overall business, as well as marketplaces with a consumer-to-consumer model, and marketplaces with a very narrow product niche.