This post is by Leah McHugh, an ecommerce consultant for ecommerceChris.com.
If you're a brand owner selling on Amazon then you know that protecting your brand can be a full-time job. I've spoken with many brands who are reluctant to sell their products on Amazon at all, for fear that their reputation will be tarnished by unscrupulous sellers.
Even if you're not selling your brand on Amazon yourself, someone else probably is. It's notoriously difficult to close off every route that can lead to your products being sold on Amazon.
That's why I recommend that ALL brands enroll in Amazon's Brand Registry to protect their products from counterfeiters, and to control the brand experience customers have on the world's most popular ecommerce site.
Keep track of your business numbers with ease.

Accounting is important, especially when you're selling in different countries.

Freshbooks helps you track expenses, customize invoices, run reports, and everything else all from one place.

You can try Freshbooks for free for 30 days.

Sign-up today!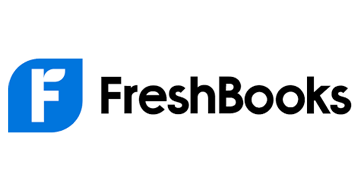 Try Freshbooks 30 days free trial Now !
---
What is Amazon Brand Registry?
Amazon's Brand Registry is a program which identifies brand owners to Amazon. It helps brand owners protect their intellectual property and product content on Amazon.
Brand Registry has a dedicated team which brand owners can contact to report intellectual property infringement, policy violations, listing issues and technical issues, and also escalate previously submitted cases.
Brand Registry also gives brand owners access to additional marketing programs, including A+ Content, and Amazon Storefronts.
Do you have a great business idea, but you don't know how to get started selling online?

Helium 10. With Helium 10, you can find all the information needed to make data driven decisions.

The platform is packed with features that help you find new customers, drive sales, and manage your day-to-day operations.

So whether you're just getting started or you've been in business for years, Helium 10 has everything you need to take your business to the next level.

You can get 20% discount on Helium 10 with the following promo code: WEBRETAILR20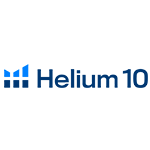 Get 20% discount on Helium 10 from us
---
Why did Amazon introduce Brand Registry?
Amazon has faced several lawsuits from brands claiming not enough was being done to prevent counterfeit products being sold, along with other intellectual property (IP) violations.
It seems that Brand Registry was introduced to help stem the flow of counterfeit and IP infringement issues on the site. It also moves some of the burden of policing violations from Amazon onto brand owners.
Because Brand Registry identifies brand owners and their authorized resellers, it also makes it easier for Amazon to begin enforcing their Standards for Brands Selling in the Amazon Store. Under this new policy, Amazon is telling brands that they can no longer sell directly to customers through the Amazon Marketplace. Instead, their only option is to sell items directly to Amazon Retail as a vendor.
Build a thriving Amazon business today!

Jungle Scout is the essential software that can help you win on Amazon and beyond.

With Jungle Scout, you'll have everything you need to make informed decisions about what products to sell on Amazon. You'll be able to see exactly how well each product is selling, what the competition looks like, and how much profit you could potentially make.

You can try Jungle Scout risk-free for 7 days.

Try Jungle Scout risk-free for
7 days.
---
What changed with Brand Registry 2.0?
Brand Registry 1.0 offered brand owners control of listing content and a UPC exemption for their products.
Brand Registry 2.0 offers:
Listing content control
A dedicated internal team
A tool to monitor your brand on Amazon
Access to other marketing and authenticity programs
The ability to add "agents" who can also access the Brand Registry tools
Amazon's internal Brand Registry team enable brands to:
Submit IP infringement claims*
Report marketplace violations including "not as described" and product review manipulations.
Report listing issues including incorrect information on detail pages, incorrect variations, and appealing blocked listings.
Retract IP infringement claims
Report technical issues
Escalate previously submitted cases
* See Amazon's Report Infringement Form for the types of claims that Amazon will and will not enforce. Specifically, note that Brand Registry does not prevent other sellers from offering items for sale against listings that the brand owner has created or added images to.
The other marketing and authenticity programs opened up by Brand Registry include:
Best Marketplace Research & Stocking Tools
What are the requirements to enrol in Amazon Brand Registry?
The exact requirements differ by country, but all require that you have:
An active, registered trademark in that country that appears on your product or packaging.
The ability to verify yourself as the rights owner, through the public contact listed on your trademark registration.
An Amazon account (either Seller Central or Vendor Central).
The trademark must be a text-based mark or an image-based mark that contains text. A purely graphical mark like the famous Nike "Swoosh", for example, will not be accepted.
How do I sign up for Brand Registry?
Visit Amazon to start the Brand Registry enrollment process.
After clicking the button to enroll, you will be asked to choose which one of 12 countries you wish to enroll in. You will then be redirected to the localized Amazon website for that country. This can be the US, Canada, Mexico, Brazil, the UK, Germany, France, Italy, Spain, Australia, India or Japan. There is no option to choose China or Turkey.
To enroll in Brand Registry you'll need to have:
A live registered trademark that matches the brand name printed on products and/or packaging.
You'll also need to provide:
Images of the brand's logo.
Images of products and packaging that carry the trademarked brand name. If the product itself is not branded, the packaging must be branded.
A list of product categories (e.g., apparel, sporting goods, electronics) in which the brand should be listed.
A list of countries where the brand's products are manufactured and distributed.
If you were enrolled in the old Brand Registry 1.0, that program is now defunct, and you will not be automatically transferred to Brand Registry 2.0. You need to reapply, following the instructions above.
Can private label sellers enroll in Brand Registry?
Yes, as long as you meet the criteria above. A private label is a brand.
Can an agent enroll in Brand Registry on my behalf?
No, the rights owner needs to accept the terms and conditions and enroll in Brand Registry themselves.
They can then add agents as representatives of their brand, and give them access to the Brand Registry tools.
Where does Amazon send the Brand Registry verification code?
As part of the verification process, Amazon will send a random code to the public contact listed on your trademark registration. When this code is provided back to Brand Registry it proves that the trademark owner has authorized the application.
For example, here is the public contact information shown at the USPTO for one of Amazon's own trademark registrations:
Amazon will let you know who it has sent the code to, so you can notify your attorney or other contact to look out for the code. It is usually emailed.
How long does it take to get approved for Brand Registry?
As with most Amazon teams, it depends. If the team is busy it may take longer, but most of our clients have been approved within 24 hours.
What does it cost to apply for Amazon Brand Registry?
Brand registry is free to join. The only cost would be registering your trademark with the relevant country or countries.
Do I need to apply for Brand Registry separately for each Amazon marketplace?
Yes, each country has its own registry so you need to apply separately.
Brand Registry includes country-specific trademark requirements for enrollment, listing:
Each country's trademark office
For EU countries, the additional option of the European Union Intellectual Property Office (EUIPO)
Each office's terminology for trademarks which are text-based, or image-based but contain text
This allows you to check that your trademark is registered at the required office, and is of the correct type.
To view the specific requirements go to the eligibility page then under step one select, "Review country-specific requirements here".
What are the benefits of Amazon Brand Registry?
Brand Registry 2.0 has a lot of features for brand owners, which you can see listed under What changed with Brand Registry 2.0? above.
Those features help to:
Stop competitors from changing listing content to hijack or sabotage your listings.
Make it easier to find and report IP infringement.
Make it easier to retract incorrect IP infringement claims.
Fix listing issues more quickly, via a dedicated team with more focused training than the Seller Support or Catalog teams.
Showcase your brand on Amazon using Enhanced Brand Content and Amazon Storefront.
It's a relatively comprehensive program for brand management on Amazon.
Once I'm in Brand Registry, can anyone else change my product listings?
Other sellers should not be able to change product detail pages under your registered brand, but there are other parties who can change your listings:
Amazon Retail listing contributions (made through Vendor Central) can make changes to product detail pages.
The Brand Registry team can also change listings, and even override Amazon Retail contributions.
If your listing has been changed incorrectly, you should submit a case through Brand Registry Support (Brand Registry login required) selecting Listing Issue → Incorrect information on detail page.
Will Brand Registry allow me to control who can sell my products?
No, Brand Registry does not help brands control distribution of genuine products.
Brand Registry does not restrict who can and can't sell your brand, nor does it help you to control unauthorized resellers. Don't let anyone trying to sell you their services tell you differently!
How can I find and report infringements using Brand Registry?
Within Brand Registry, go to Report an Infringement → Report a violation tool.
From there you can search for the offending listing and seller, and report them. You can search by keyword, image, or ASIN for trademark violations.
For patent or copyright infringement, report it through the Report Infringement form.
Is it down to me to find and report every infringement?
Amazon uses the reports you submit to train their automated algorithms. The more you tell Brand Registry about your brand, the smarter their algorithms become. They will aim to automatically flag:
Listings that use your trademark terms but aren't your brand.
Images showing your logo on products that aren't your brand.
Sellers shipping products from outside of countries where you manufacture and distribute your brand.
So the more infringements you report, the better Amazon's own automated tools will become, so there should be fewer infringements to report manually in the future.
Will Amazon Brand Registry help me stop gray imports?
No, Brand Registry will not help stop this. Gray imports are genuine products intended for sale in one country, which are imported into another country that the brand owner did not want those particular products to be sold in. These unauthorized imports might be identical to the local product, or the packaging or product might vary in some way.
Gray imports, also known as parallel imports, or a distribution rather than an authenticity issue. The Brand Registry team enforces IP infringement and Amazon policy violations only, they don't help brands control distribution.
However, if the gray market import differs in some way from the product usually sold in the country, you can do a test buy to check, then report it as "not as described".
Will Brand Registry help me to enforce MAP?
Amazon won't enforce Minimum Advertised Price or MAP. It's another distribution issue, outside the scope of Brand Registry.
As the brand owner, it's up to you to control distribution and enforce MAP through your distributors and retailers.
Does Brand Registry exempt me from needing product UPCs?
Amazon usually requires products sold on its marketplace to have GTINs, such as UPCs. In the past, being enrolled in Brand Registry provided an exemption from this for sellers of products without UPCs.
Now, you can apply for a UPC exemption with or without Brand Registry here (Seller Central login required). You will need a letter from the brand owner confirming that the products do not have a GTIN as well as a link to the product website, or images of the products.
How can I find out if a product is enrolled in Brand Registry?
There isn't a publicly available database of brands registered with Amazon.
However, one way to tell is that if a product detail page has Enhanced Brand Content (EBC), then it is in the Brand Registry. EBC provides richer product descriptions with more images and sophisticated layouts and formatting. However, EBC is an optional feature, so if a product detail page doesn't have EBC it doesn't mean it isn't enrolled in the registry.
You can ask the right's owner if a product is enrolled, if that's possible for you.
Can I sell products from brands in Brand Registry?
Yes, you can. Brand Registry does not prevent sellers from offering products of that brand. Brand Registry protects the listing content, but it doesn't restrict sellers from selling the product.
There is however, a separate program of brand gating which does restrict who can sell the brand. It enforces an application process which can require supplier invoices, an authorization letter and a substantial fee.
Also, Amazon may ask for evidence that the products you sell are authentic, such as supplier invoices. This may also restrict your ability to sell the product if you do not have invoices that meet Amazon's strict criteria. Although this is connected with product authenticity, it is not a result of a brand being enrolled in Brand Registry.
A company in Brand Registry is submitting claims against me. What should I do?
The first thing you should do is figure out if you're infringing on their intellectual property, for example by using their brand name in the title or description of your own private label product. If you are, stop.
You should then send Amazon a POA explaining what led you to infringe on someone else's IP and what procedures you have implemented to make sure it does not happen again.
If you aren't infringing on their IP, you can start by contacting the claimant asking them to retract their claim. If that doesn't work, you may need to contact an attorney to send Amazon's Notice team a legal letter.
Some sellers have abused Brand Registry, by submitting inaccurate claims against their competitors. If Brand Registry finds that a seller is regularly submitting false claims they will revoke their ability to submit claims, and potentially suspend their account.
Is it worth enrolling in Brand Registry?
If you're a brand owner that qualifies for Brand Registry, I highly recommend that you sign up for it and utilize its tools.
Amazon is giving you the opportunity to control your product listings, enforce your intellectual property rights, and access additional marketing tools.
Use it to your advantage, but don't abuse the opportunity. Make sure any claims you submit are legitimate, or you may find your access to those tools revoked, or worse, your account suspended.
This post was written by Leah McHugh, an ecommerce consultant for ecommerceChris.com. ecommerceChris shows sellers how to keep their accounts healthy, or, if the worst should happen, how to get their account back from a suspension.