This post is by Chris Turton, an ecommerce and Amazon consultant.
All sellers with Brand Registry approval can now create their own "store" on the Amazon website – a set of pages they design themselves and that is dedicated to their business and products.
Sellers have been asking for this for a long time. Amazon is a very search-driven website, and it's impossible to build your brand when customers are swamped by hundreds of competing products. A dedicated store page addresses this problem, by giving sellers their own "home" on Amazon.
Here's everything you need to know about Amazon Storefronts, from creating your own store to getting the design approved and monitoring its performance.
Do you have a great business idea, but you don't know how to get started selling online?

Helium 10. With Helium 10, you can find all the information needed to make data driven decisions.

The platform is packed with features that help you find new customers, drive sales, and manage your day-to-day operations.

So whether you're just getting started or you've been in business for years, Helium 10 has everything you need to take your business to the next level.

You can get 20% discount on Helium 10 with the following promo code: WEBRETAILR20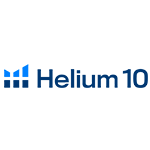 Get 20% discount on Helium 10 from us
---
What is an Amazon Storefront?
Amazon Stores, or Storefronts, is a free feature provided by Amazon to businesses approved for Brand Registry, meaning that they are brand owners with a registered trademark and have successfully completed the Brand Registry application process.
Amazon provides tools for sellers to design their Store themselves, by creating pages and adding modules in a similar way to A+ Content for product listings.
The result is a dedicated set of pages on the Amazon website that showcases the company and its products, linked from each of the brand's product pages. It provides a similar experience to what you might expect on the business's own website.
Note that the official name for this program is "Amazon Stores", but this has led to some confusion. Amazon has its own physical stores in the US (including Amazon Go and Amazon Books) so some people use "Amazon store" to mean one of Amazon's brick and mortar shops.
Also, many Amazon sellers refer to their selling account (and overall presence on Amazon) as their "store". As a result, you will often hear "Amazon Storefront" or "Amazon Brand Store" being used to refer to store pages. Even Amazon has used these terms interchangeably.
Build a thriving Amazon business today!

Jungle Scout is the essential software that can help you win on Amazon and beyond.

With Jungle Scout, you'll have everything you need to make informed decisions about what products to sell on Amazon. You'll be able to see exactly how well each product is selling, what the competition looks like, and how much profit you could potentially make.

You can try Jungle Scout risk-free for 7 days.

Try Jungle Scout risk-free for
7 days.
---
How do I create an Amazon Storefront?
Sellers create an Amazon Storefront themselves, using a set of "Store builder" design tools within Seller Central. It's a visual process, with no coding involved.
The main components of an Amazon Storefront are:
Pages – the store's webpages, which also define the navigation menu
Templates – predefined layouts to help create your pages
Header – a large "hero image", brand logo and navigation bar at the top of each page
Sections – the main horizontal areas or "rows" of a page, which tiles are added into
Tiles – content widgets used in pages including text, images, videos and products
Here's an example of the Store builder, for Amazon's own Basics brand:
The Storefront building process starts with pages. They can be up to three levels deep and the way they are laid out in the page manager also creates the main store navigation menu and submenus.
SE Ranking is a simple all-in-one SEO toolset that can help you grow your online business in any region.

You can find everything you need to improve your website's SEO and get more traffic.

Sign-up today to scale your online business.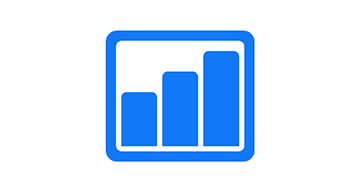 Scale Your Business with SE Ranking!
---
Templates
Each page starts with a template:
| | |
| --- | --- |
| Product Grid | Displays many products, like a website category page. This is great for showing customers your full range and increasing basket size. |
| Highlight | Showcases a single product such as a new release or an offer. It can also be used for sets of products, and other related content can be included. |
| Marquee | Provides a mix of image and text tiles and can be used as a gateway to other pages, or to tell your brand story and get customers to warm to your values and product range. |
| Blank | Allows you to start from scratch and add any of the available tiles to create your own custom page. |
Templates are really just convenient starting points to build your pages. After creating a page, it can be modified however you want.
Tiles
There are a number of different tiles currently available. These are the key component for adding content to your pages, and include:
| Tile type | Description |
| --- | --- |
| Product | Shows a single product, including information like the price and Prime status. It links to the product detail page. Product tiles have "detail" and "editorial" variations, and come in different sizes. |
| Image | Shows an image and can be linked to store pages or product detail pages. Four sizes are available, and it can be modified for mobile browsers. |
| Image with text | A variation on the image tile, which includes both an image and text. |
| Shoppable image | With this you can target a part of an image so when the user clicks, product information appears with price, Prime status, reviews and even an "Add to cart" button. Up to six product "interaction points" can be added to an image. |
| Text | A simple text module available in four sizes. |
| Video | Three different sizes are available for product or brand videos. |
| Background video | These play silently in the background and can provide a strong visual impact for your store. They must be between two and twenty seconds long and I recommend a really high quality short video to capture the customer's attention. |
| Best seller | This automatically shows your top selling products, with four products shown initially and the ability to scroll to see more. |
| Product grid | Displays your products in a grid format, with four to a row on desktop and two to a row on mobile. It includes product titles, images, price, Prime stats, star rating and an "Add to cart" button. You can manually add your products or populate them automatically using keywords. |
| Recommended products | This is automatically populated by Amazon to show recommended products for customers based on their browsing and purchase history. |
| Featured deals | If you have any active deals with Amazon they will automatically appear in this tile. But if you have no deals running it will show "no featured deals", so should be removed when your deals end. |
Here's an example of the shoppable image tile. The product callout is shown when the user hovers or clicks on the small black circle:
The store builder has a preview function so you can check how your pages will look during the design process.
Once you are happy with the results you need to click "Submit for publishing" to request approval. Amazon moderates all store designs – they are not published immediately.
You can't make changes to your design while it is being moderated, so be sure to spend time getting the design just how you want it before submitting. There is also a comprehensive store content acceptance policy, which we will cover below.
Regardless of the category, you need to stay organized to grow your eCommerce business.

The traditional way of managing your work with emails and spreadsheets is no longer enough. You need something that can grow with your business.

Monday.com is the CRM solution for online sellers that helps you get more done in less time. The customizable workflows make it easy to create and manage tasks, projects, and appointments for your team.

Try monday.com free forever plan to see what it can do for your business.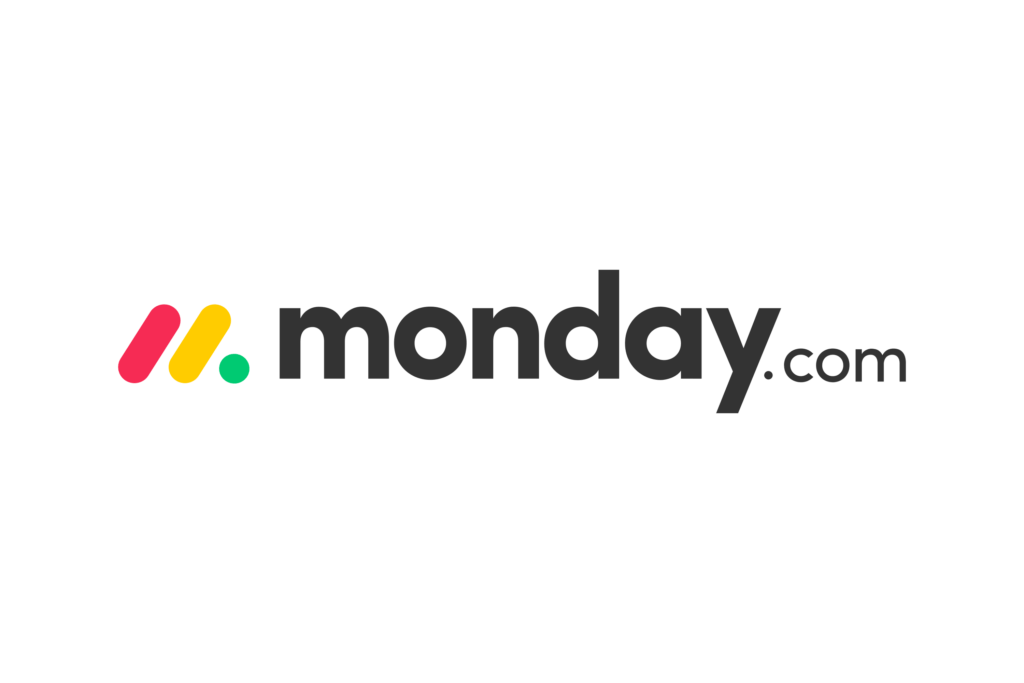 Try Monday.com for free today!
---
What are the benefits of an Amazon Store?
Having your own Amazon Store creates a professional picture of your brand for buyers. It can also help with:
Up-selling, by helping customers find more expensive versions or larger pack sizes.
Cross-selling, by highlighting accessories or other complementary products.
Communicating your brand story to a much larger audience.
We haven't seen any measurable improvement in search ranking from having store pages, but we have seen conversion rates improve by 5-15%. This means more sales from the same number of views, and a useful improvement in ROI if you are paying for Amazon sponsored products PPC ads.
Amazon Storefronts also come with their own customizable Amazon URL, making it easy to refer customers to Amazon to find out more about your brand and buy your products.
Some businesses will resist sending potential customers to Amazon rather than their own website, but others might find it preferable for a number of reasons:
The Amazon Store builder is a quick and easy way to create webpages.
If your products are already being sold on Amazon, there is no additional work required to upload product information.
Having a store within the Amazon website piggybacks on the Amazon brand. Your own brand will benefit from the association and the customer's trust in Amazon.
Most of your customers will already know and use Amazon, so they will be comfortable with the shopping experience and will find it easy to buy your products.
Brands are understandably nervous about becoming overly dependent on Amazon, but the reality for some is that an Amazon Storefront provides a convenient ecommerce presence that is more effective at generating sales than their own website.
Are there any requirements to set up an Amazon Store?
To have an Amazon Store, your products need to be sold on Amazon, and you must be one of the following:
An Amazon seller enrolled in Brand Registry.
A brand selling directly to Amazon via Vendor Central.
An agency representing one of the above.
Brand Registry is available to any business that has a valid registered trademark in the same country as the Amazon marketplace they are selling on.
How much does an Amazon Storefront cost?
Amazon Stores are completely free. You just need to meet the requirements as set out above (a seller enrolled in Brand Registry, a vendor or an authorized agent).
Of course, Amazon Stores do encourage customers to buy your products via Amazon which attracts referral fees, FBA fees etc.
What are some good examples of Amazon Stores?
The best Amazon Stores show a diversified product range with excellent photography, and push key product features. Here are some highlights.
Sony
Sony does an excellent job of bringing visual elements to their entire product range on their Store:
Sony has a great mix of video, imagery and product links to inspire customers.
They have also made creative use of tiles to provide a more advanced experience. For example, their wireless headphones comparison table is actually a "shoppable image" tile with a simple static image and multiple product "interaction points" added to the thumbnail product photos.
Mother Dirt
Mother Dirt uses really strong clear imagery to put across their story and product range. They also have a great page called The Science which shows the depth and knowledge applied to their brand.
Allowing custom pages where you can feature any information that you want is one of Amazon Stores' key benefits.
Your store isn't just about creating a nice-looking microsite, but also really showcasing the benefits of the brand.
Two Keys
As a client of ours, we were very keen to make sure we put across all of Two Keys' strongest points visually. Not only do they have a great product, but they also support wildlife charities and have been featured on TV and print media. We wanted to get that across to new customers.
Like Mother Dirt, we created a "story" page to help develop the brand on Amazon. Of course, great product photography is absolutely essential to your success with an Amazon Storefront.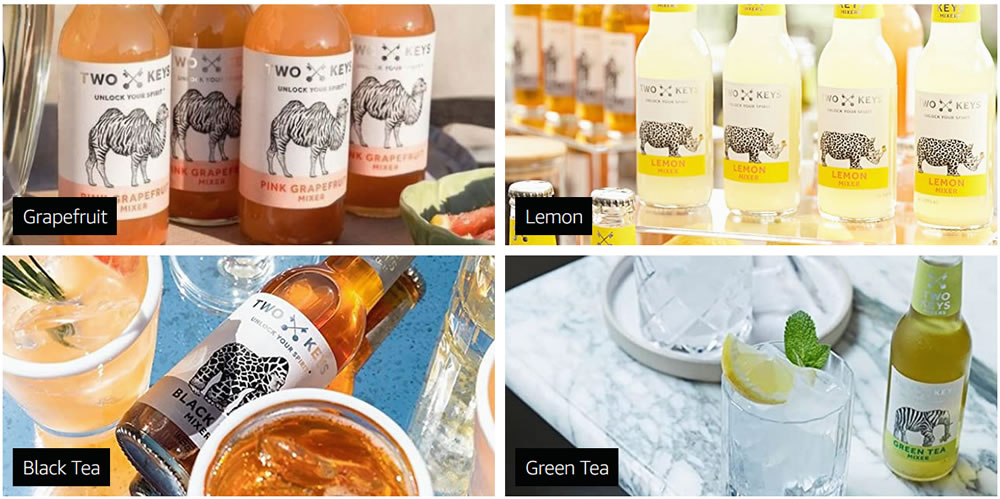 What is the approval process for Amazon Storefronts?
One key difference between Amazon Stores and having your own independent website is that your initial store design, and any changes to it, must be submitted to Amazon for approval.
Just as your brand benefits from the association with Amazon by having a store hosted on their website, Amazon is aware that it reflects negatively on them if your store is not up to a high standard.
So, Amazon Stores has very detailed Creative Acceptance policies. These are generally consistent with Amazon's other content policies, with many parts that will be familiar to seasoned sellers.
However, the sheer number of rules makes it easy to fall foul of this and have your changes rejected. You then have to redesign your store and go back through the approval process, so it pays to review your store design against the policy upfront.
Here are some of the key reasons for rejection:
Poor quality or badly resized images or videos.
Misspellings, incorrect grammar or bad punctuation.
Including any contact details, which includes hashtags and social media @ handles.
Speaking directly to the customer, such as using "you" or "your".
Text or interaction points that obscure key parts of an image, whether viewed on desktop or mobile devices.
References to specific pricing or discounts.
Unsubstantiated product claims.
Customer reviews from outside Amazon.
There are also additional requirements in specific countries. For example, customer reviews cannot be shown at all in Japan and health claims have additional restrictions in Australia.
Approval can take anywhere from two to seven days, in our experience, depending on how busy the teams are.
Do I need to translate my Store for multilingual sites?
Some of Amazon's websites support multiple languages, such as English and Spanish in the US.
For Storefronts, Amazon provides the translation. After your store design has been submitted and approved, it will usually be translated within five business days. The translated version can be viewed by using the standard language switcher in the navigation bar at the top of the Amazon website.
Amazon will not translate text embedded in images or videos, and the translation process is repeated if a new store design is submitted.
Can I schedule Amazon Store design changes for holiday events?
Events such as Halloween or Valentine's Day are big sales opportunities for many sellers, so tailoring your Amazon Storefront with relevant pages and products is a good marketing strategy.
You can simply submit changes to your Store and let them pass through the moderation process and be published as soon as possible, but Amazon does also support scheduling of store changes. Scheduling your changes to take effect at a specific time and date means you can do the work in advance, and your timing won't be affected by moderation delays.
There are rules around Store update scheduling to promote events. For single-day events, such as Halloween, changes should take effect no more than six weeks before the event and be removed again within one to two days.
For special sales such as Black Friday, the changes should go live no more than seven days before the event and be removed again within one day. For longer seasonal events, such as Christmas, changes should take effect no more than eight weeks in advance and then be reverted within one week afterwards.
Scheduling can also be used to time Store changes with new product releases and branding updates, for example.
How can I tell if buyers are visiting my Amazon Store?
Amazon Storefronts has its simple own analytics tool called "Store Insights", within Seller Central or Amazon Advertising, alongside the store builder.
Store Insights provides information about how visitors are finding your store, overall sales, how each page is performing and more. You can then use this information to improve your Store design and content and promote your Store more effectively.
You can also see graphs of traffic and sales over time in Store Insights. Here's an example:
Note that product sales can be attributed as "direct sales" or "halo sales". Direct sales are products purchased by a customer after they viewed a store page where that exact product was shown. Halo sales are sales of your brand where the purchased product was not shown on the store pages the customer viewed – so their decision may have been influenced by your store as a whole rather than by a specific product.
We find that the most useful part of Store Insights is "Sources", which shows how visitors found your Storefront. By understanding where people came from to reach your store, and how that translates into sales, you can plan advertising campaigns and other marketing initiatives. If you find that Sponsored Brands generates more sales than Facebook Ads, for example, you might alter your spending or ad content to try and drive more sales.
It's particularly interesting to see how much organic traffic is reaching your store. Although the brand link on product pages is small and understated, usage may be increasing as more stores are built and customers discover and enjoy the more immersive brand experience.
Overall, Amazon categorizes traffic sources as:
From Sponsored Brands ads.
Organic clicks on the brand link on product detail pages, as shown above.
Tagged sources, which is a way of labeling links from outside Amazon.
Other sources, which Amazon cannot attribute to any of the above.
Tagged sources are great for tracking clicks from social media, your own website or anywhere else you manually add your Store link. You can create tagged links manually or from within Store Insights, and start tracking how many visitors clicked those links.
Should I advertise my Amazon Storefront?
Amazon Sponsored Brands ads are a good match with Amazon Storefronts. There is a special "Store spotlight" ad format designed to drive traffic to your Store, but the "product collection" ad format is more popular and can use your Store as the landing page linked from your logo and the "shop" link.
In our experience Sponsored Brands ads tend to have a lower conversion rate but help to improve brand awareness.
The best approach is to keep your spend low at first and track the results using Store Insights. Then you can try to adjust your Store design to improve the performance. If you are able to achieve a positive ROI you can increase your budget. If not, you might choose to maintain a low spend for brand awareness or simply turn off the ads entirely.
Amazon's recommendations for optimizing Sponsored Brands ads for Stores include:
Creating separate campaigns for each keyword strategy (such as different product categories) so you can track and optimize each one separately.
Using specific ads for different campaigns, to make them as relevant as possible to the keywords used.
Choosing specific store pages as the landing pages for different campaigns, again to maintain relevance for the customer clicking the ad.
You can also use advertising from outside Amazon to promote your Store, using the tagged sources feature to track the resulting traffic and sales in Store Insights. So if you want to promote your store on Facebook or Instagram, this will allow you to monitor the results.
Is an Amazon Storefront like having your own web store?
In some ways, an Amazon Store is just like having your own ecommerce platform, and at a page level the features compare very well with Shopify and Magento.
Of course, your products have to link to the Amazon catalog and that could be seen as a benefit or a disadvantage depending on your point of view. Amazon is the most popular ecommerce site in the Western world with 150 million Prime members. By using an Amazon Store you are selling to people where they want to buy, and making it quick and convenient to access your products.
The major disadvantages are that you have to pay Amazon fees, and you are dependent on Amazon for your sales. While an Amazon Store might help build brand awareness and loyalty, the customers remain Amazon's customers and you will have no way to communicate with them directly. Your marketing options are very limited.
But the right decision depends on where Amazon fits into your overall strategy. There are some very successful brands, such as Anker, that only sell on Amazon. Other direct-to-consumer brands put their own online store at the center of their strategy. Conventional brands, however, usually sell through several channels – their own online store, retailers, distributors, marketplaces etc.
On which Amazon sites are Stores available?
Amazon Stores are available in almost every country where Amazon operates:
North America – US, Canada, Mexico
Europe – UK, Germany, Spain, France, Italy
Middle East – Saudi Arabia, UAE
Asia Pacific – Australia, India, Japan
Sponsored Brands ads are available in the same set of countries, so can be used to advertise your stores in each one.
Note that you will need to enroll in Brand Registry for each marketplace to be able to set up your Amazon Storefront.
This post was by Chris Turton, an ecommerce and Amazon consultant working with sellers in the US and the UK.
Chris provides services to businesses including ecommerce strategies, pricing and data analysis; eBay and Amazon listings and marketing; SEO, PPC and digital marketing; and Magento web design and development.