Feedback was one of eBay's first innovations. Trading online with strangers takes a lot of trust, but the feedback system made it all work. It encouraged everyone – both buyers and sellers – to take pride in acting honestly and fairly in all their interactions on the marketplace.
But a lot has changed over the years. Feedback is now only one way that sellers are assessed, alongside seller ratings submitted by buyers, and many performance metrics that eBay calculates automatically. Sellers can no longer leave negative feedback for buyers, changing what used to be an equal trading partnership into a much more conventional transaction between a business and a customer.
In this post we answer the questions that sellers have about eBay feedback as it is today, including how to reply to feedback, how to remove negative feedback, making an eBay feedback revision request, whether you can buy eBay feedback and more.
Do you have a great business idea, but you don't know how to get started selling online?

3Dsellers. With 3Dseller, you can find an all-in-one solution that will offer you a full range of automated tools for eBay.

The platform is packed with features that help you research potential, monitor and manage your business, and finally develop everything concerning your business.

So whether you're just getting started or you've been in business for years, 3Dseller has everything you need to take your business to the next level.

Get 7 days free trial to find out more about 3Dseller capabilities.
Get 7 days free and explore the capabilities of 3DSELLER!
---
Is eBay feedback still important?
Seller feedback used to be central to a merchant's reputation, but eBay has changed a great deal over the years and has watered down the importance of feedback considerably.
Why would they do that? Well, the world has changed.
Not so long ago, auctions were the standard listing format on eBay and the whole process was novel, fun and innovative. Today, buyers are much more likely to want the convenience of fixed-price listings and fast purchases, without caring what color the seller's feedback star is, or if their feedback percentage is 99.9% or 99.8%.
Nor do most buyers want to read through hundreds of feedback comments, most of which can hardly contain the buyer's excitement of yet another transaction with an "AAA+++ #1 fantastic eBayer". Most of the time, people just expect the same convenience and consistency that they get from other ecommerce sites like Amazon, regardless of who they buy from.
So feedback doesn't matter anymore? Well, not quite. One reason is that it's still placed just under the seller's name, so it is easy to find for those buyers who care to look:
Having a positive feedback percentage of 99.4% is still a strong signal to buyers that it's safe to make a purchase from this seller.
Another reason, that's less direct, is that it would be hard to maintain a good level of "seller performance" with eBay without also having a good feedback score. It's still the simplest, easiest-to-understand measure of how you are doing on eBay. If your feedback is heading in the wrong direction then your other performance metrics are probably taking a hit as well.
If you need to stay organized to grow your eCommerce business.

The traditional way of managing your work with emails and spreadsheets is no longer enough. You need something that can grow with your business.

Monday.com is the CRM solution for online sellers that helps you get more done in less time. The customizable workflows make it easy to create and manage tasks, projects, and appointments for your team.

Try monday.com free forever plan to see what it can do for your business.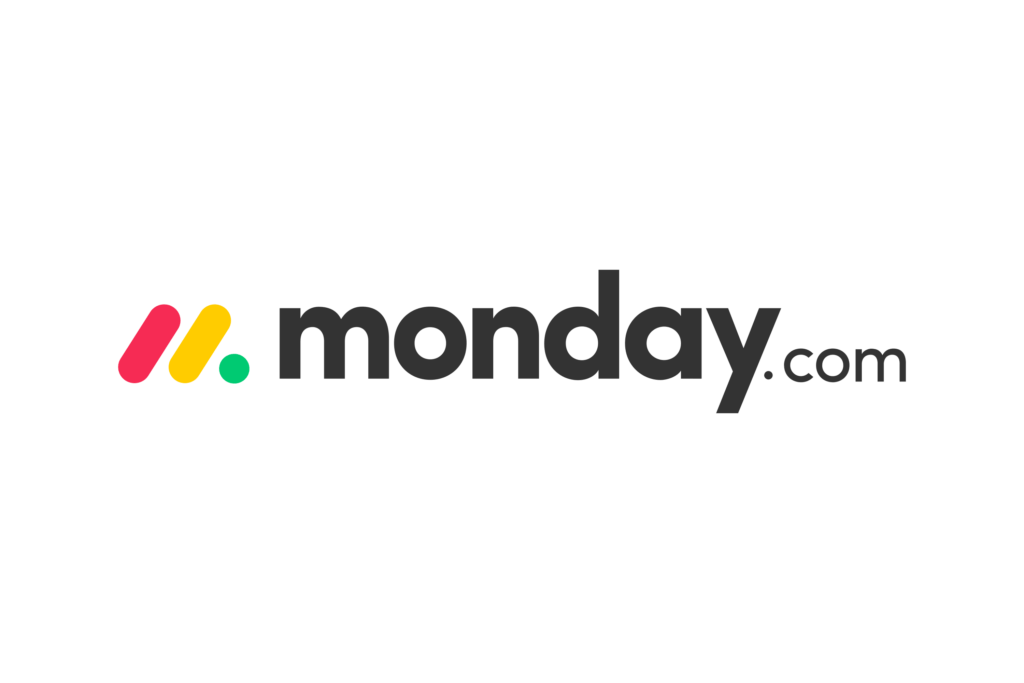 Try Monday.com for free today!
---
Don't I need good feedback to be a Top Rated Seller or PowerSeller?
eBay's original scheme for its best sellers was the PowerSeller program, which shut down in 2021. One of the requirements was a positive feedback score of 98% or higher, so you did need good feedback to become a PowerSeller. However, PowerSeller ceased to have any tangible benefits several years before, so it was little more than an honorary status.
eBay's current program for high-performing sellers is the Top Rated Seller scheme. This does have some worthwhile benefits, such as better search ranking and increased seller protections. However, it has no link to feedback. Instead, it is based on performance metrics such as defect rate, cases closed without seller resolution, and late shipment rate.
So, eBay takes practically no account of feedback in determining who its best sellers are. Strange, perhaps, but true.ma
How is the eBay feedback score calculated?
Your seller feedback score is based on a buyer's experience with you, and their satisfaction with the product they purchased. Buyers can leave feedback on any transaction that they've had with a seller over the previous 60 days.
A buyer's feedback for a seller is made up of three parts:
An overall feedback rating which can be "positive," "neutral," or "negative."
A feedback comment giving a short summary of how the transaction went.
Seller ratings (also known as detailed seller ratings or DSRs), covering four different aspects of the transaction.
The overall feedback score is calculated as follows:
+1 for each positive feedback.
No change for neutral feedback.
-1 for each negative feedback.
Note that multiple feedback received from the same buyer, for sales that happened in the same week, only counts as one. This actually happens quite a lot, so that most sellers' feedback scores are noticeably lower than their total positive feedback minus their total negative feedback.
For example, sportsshoes_outlet has a feedback score of 240,437 as shown in the question above, but they have total feedback received of 260,908:
The discrepancy is not down to 20,000 negative feedback received, but to buyers purchasing multiple items from them within one week. It all adds up.
Keep track of your business numbers with ease.

Accounting is important, especially when you're selling in different countries.

Freshbooks helps you track expenses, customize invoices, run reports, and everything else all from one place.

You can try Freshbooks for free for 30 days.

Sign-up today!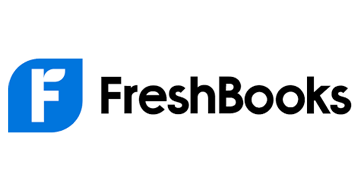 Try Freshbooks 30 days free trial Now !
---
How is the eBay positive feedback percentage calculated?
Like the feedback score, the positive feedback percentage is a little more nuanced than you might expect. It's not simply the total amount of positive feedback received divided by the total feedback received, because it:
Only includes feedback for transactions within the last 12 months.
Excludes feedback for repeat purchases (from the same buyer in the same week).
Excludes neutral feedback entirely.
Because of this, if you have ever tried to check the feedback percentage shown on a seller's feedback profile page by using the positive, neutral and negative feedback numbers shown in their ratings table, you are likely to end up frustrated.
For example, a seller with the ratings table below has a feedback percentage of 96.6%:
But there's no way you can arrive at that percentage using the numbers above. Handily, eBay provides the actual numbers used in the calculation if you click on the "i" icon next to the feedback percentage itself. In this case, with repeat feedback excluded, the calculation is:
81309 / ( 81309 + 2856 ) = 96.6%
Thankfully, explaining why the eBay positive feedback percentage doesn't seem to add up is never likely to be a question that your life will depend on.
What's a good positive feedback percentage on eBay? A few years back, sellers would often get hung up on maintaining a 100% or 99.9% feedback score. Today, that isn't a very realistic goal. You just can't please all the people all the time, and many eBay sellers do perfectly well with a feedback score anywhere in the high nineties.
What percentage of eBay buyers actually leave feedback?
eBay doesn't say what percentage of buyers leave feedback, but it's clear that it has declined over the years and now only a minority of buyers leave positive feedback.
Judging from eBay's community forums, buyers leave positive feedback on between 20 and 30 percent of successful transactions, whereas unhappy buyers will leave feedback about 90 percent of the time!
So while your feedback percentage will be boosted if you can get more of your satisfied buyers to leave positive feedback, it makes a bigger difference if you can avoid having unhappy buyers. Dissatisfied customers are much more likely to leave feedback, and that feedback will probably be negative.
What's the difference between feedback and seller ratings?
An eBay seller's feedback score and positive feedback percentage both come from the feedback they receive from buyers – positive, neutral or negative. But buyers can also submit seller ratings (formerly known as detailed sellers ratings or DSRs) which provide information on four different aspects of your service.
Each seller rating is scored out of five stars, and eBay displays both the total number and the average star rating for each one. For example:
Seller ratings cover:
Item description: How accurately the item was described.
Communication: How well the seller communicated with the buyer.
Shipping time: How quickly the seller dispatched the item.
Shipping and handling charges: How reasonable the S&H cost was.
Note that the names of each seller rating can vary slightly depending on where they are displayed. For example "dispatch time", "shipping time" and "shipping speed" are all used by eBay to refer to the same seller rating.
Also, the seller rating for shipping and handling charges is automatically set to five stars if the seller provides free shipping. The buyer cannot override it.
What can I do to improve my eBay seller feedback score?
Improving your eBay feedback score and positive feedback percentage is not rocket science. You just need to:
Get as much positive feedback as possible.
Get as little negative feedback as possible.
Try to get negative feedback removed.
It's useful to look at each of those separately. Thinking about how to get as much positive feedback as possible can lead to quite different actions compared to thinking about how to minimize negative feedback. Getting negative feedback removed is a different activity altogether.
We'll look at each of those in more detail in the questions below.
How can I get more positive feedback on eBay?
There are two aspects to getting more positive feedback as an eBay seller. First, do whatever you can to make sure your buyers are happy. Second, try to get your buyers to actually leave you feedback!
Your buyers are more likely to be happy if you:
Have accurate, detailed listings so buyers are more likely to purchase the correct item and not get any unpleasant surprises when they receive it.
Reply quickly to messages, including questions before and after sale, complaints and return requests.
Dispatch items quickly, packaged properly, using a fast, reliable shipping service.
Have reasonable terms of sale, and good business practices generally, particularly around returns and refunds.
Provide good value for money.
Now, if you have mostly happy buyers, how can you get more of them to leave feedback for you? We've seen above that a typical feedback rate is only 20-30%, so pushing that higher will have an impact on your feedback score and percentage.
One way to ask is with a message to each buyer, after you have allowed enough time for them to receive the item and decide if they are happy with it. There are also software tools that automate eBay feedback requests, including Feedback Boost and 3Dsellers.
Another, lower-profile method is to put a slip in the package asking the buyer to contact you with any questions or concerns, and also to leave feedback for you. You might have to explain to them where to go to do this, as they won't have an easy link to click.
Many sellers are cautious about asking buyers for feedback and rightly so, because it can be annoying to be harassed for feedback. You don't want to risk turning a happy buyer into an unhappy one. However, if you ask for feedback carefully and sparingly it can improve your feedback rate without upsetting buyers.
What can I do to minimize negative eBay feedback?
It might feel more comfortable to focus on the positive, and think about how to make customers happy, but it can also be very useful to think about what makes them unhappy.
While some people just want to find fault regardless of what you do, and sadly others will try to rip you off, most of the time there is a valid reason for receiving negative feedback.
Here are some of the most common ones:
What the buyer received was not what they were expecting. Try to find out specifically what was wrong, and change your images or description to prevent that particular problem from happening again.
Shipping was slower than they expected, or the item didn't arrive at all. Everyone expects fast delivery these days, no matter what you say in your listing. Look into how to change your processes to dispatch more quickly, and investigate different carriers if yours keeps losing items.
They had a problem with the item. Selling good quality items that are not faulty or damaged is important, but even then there will be problems from time to time. Message buyers proactively a day or two after they receive the item, and tell them what to do if there are any issues. This can be automated using the same feedback request tools mentioned above.
Take a look sometime at another seller's negative feedback. Any seller with a feedback score above 100,000 will have plenty of negative feedback, even if their positive feedback percentage is 99%+. Just click their feedback score and then on the number of negative feedback in the last 12 months. You should see that almost all of the comments fall into one of the three categories above.
So, you can minimize negative feedback by making sure your buyers receive what they expected, when they expected it, and that you deal with any problems quickly and effectively.
How can I remove negative feedback on eBay?
There are four ways that negative feedback can be removed:
Automatically by eBay, under a few circumstances such as an unpaid item case against the buyer or a Money Back Guarantee case found in your favor.
Following a manual review by eBay, in limited cases such as when there was a failed delivery attempt or the comment contained profanity or other inappropriate content.
Following a review by NetNeutrals, an independent service which aims to resolve disputes for a fee.
Manually by the buyer, after you send them a feedback revision request.
Automatic feedback removal
There's nothing you can do to influence automatic feedback removal. As the name suggests, it should happen automatically.
Manual review by eBay
To request a manual review by eBay, contact eBay customer service. The circumstances in which they will remove feedback are very limited though.
eBay will remove feedback that complains about non-delivery, if you can provide evidence that delivery was actually attempted. They will also remove comments which contain profanity, but not the negative rating itself.
NetNeutrals review
NetNeutrals uses independent arbiters to help resolve disputes regarding any vehicle purchase, and other purchases of $300 or more in value. When they have finished their investigation they will share their findings with eBay who will then decide whether or not to remove the feedback.
It costs $130 to open a case with NetNeutrals so it will be far too expensive for most sellers, other than those who sell small volumes of high-value items and could be seriously impacted by a single negative feedback comment.
Buyer feedback revision
For most sellers, the appropriate approach in most situations is to try and resolve the problem directly with the buyer, and then ask for a feedback revision request. We'll look at this in more detail next.
How do I make an eBay feedback revision request?
If a buyer leaves you negative feedback, and you are able resolve the situation, you can ask them to change their feedback. You can also do this if the buyer left the feedback in error, for example by accidentally choosing a negative rating, or by confusing you with another seller.
Feedback revision requests are limited by eBay, as follows:
You can only request a revision for feedback that is less than 30 days old.
You can only make five feedback revision requests in a year.
For every 1,000 feedback ratings you receive during the year, you can make five additional feedback revision requests.
After you make an eBay feedback revision request, the buyer has ten days to either revise their feedback or decline your request. If the buyer ignores the request, or refuses to change their feedback, there is nothing more you can do.
Because feedback revision requests are limited, and the decision lies entirely with the buyer, it is very important to work things out with the buyer through eBay's messaging system before sending a revision request. Only after they have agreed that they will change their feedback should you go ahead with the feedback revision request.
Start the feedback revision process on eBay.com.
Should I reply to negative feedback on eBay?
It is possible to reply to any feedback that you receive on eBay, including negative feedback. You can reply only once and you can't edit or remove your reply at a later date.
Replying does not affect your feedback score, and it's not a good way to resolve problems because there is no way to have a back-and-forth conversation. The only thing it does is show your reply under the feedback itself, on your feedback profile page.
Only a minority of eBay buyers will go and look at a seller's feedback profile page, and fewer still will spend time reading negative feedback comments. However, buyers are more likely to do this if you sell high-value items, and there is one other potential benefit: putting across your side of your story might make you feel a lot better!
You can reply to feedback only once and you can't edit or remove your reply at a later date, so it's important to use it carefully. Don't reply to feedback at all if there is any chance of resolving the problem with the buyer, as it is only likely to antagonize them further.
If you do reply to negative feedback, explain what happened calmly and factually. If you sound angry or defensive, it can just reinforce the feedback. A reply such as "We offered a full refund but the buyer did not respond" will come across a lot better than "Nothing we did could make this buyer happy".
Reply to feedback on eBay.com.
What should I do if I receive negative feedback?
As mentioned above, you should resist immediately replying to negative feedback. You only get one chance to reply, so don't use it up straight away. The same applies to leaving feedback for the buyer (which can only be positive anyway).
Sometimes negative feedback is a surprise – you had no idea there was a problem – and sometimes it comes after you and the buyer have exchanged messages. It can even come while you are still working with a buyer to resolve a problem!
Remember that buyers are ordinary people, and that their negative feedback could be due to just about anything, including:
They are extremely upset about some aspect of their purchase.
They completely misunderstood your messages to them, or they freaked out when you didn't reply as quickly as they expected.
They think submitting negative feedback will flag their problem to you, or to eBay, and help get it resolved.
They are having a bad day, or a hangover, or have just been fired.
They don't understand how to use the eBay feedback system.
They clicked the wrong button.
Whatever the circumstances, it's usually worth messaging the buyer and trying to resolve the problem. Put your best customer service hat on, keep an open mind, and try to find out what went wrong.
Exactly how you attempt to resolve the problem depends on many factors. Asking them to return the item is not always the right solution. For example, if they ordered a pack of five of an item that is hard to get hold of, and you sent them a pack of three, a partial refund would be a much better solution.
Keep the buyer informed, and let them know what you are going to do. Check that they are satisfied, and when the whole situation has blown over you can request a feedback revision (see above).
Can I buy eBay feedback?
You don't have to look very hard to find people offering to post positive eBay feedback for you, usually on freelancing sites like Fiverr and People Per Hour.
For example, the freelancer below is offering 500 eBay watchers for £15 (about $20), in an attempt to game eBay's search algorithm. Ten positive feedback is offered as an add-on for an additional £15. At the bottom of the screenshot, you can see that this offering has had over 90,000 views and over 1,000 sales.
You can't receive feedback on eBay without first making a sale. But making a sale means receiving payment, shipping orders, and paying fees. So, fake feedback services like this normally work by accepting alternative payment methods on your listings (such as cash on collection), so you can mark orders as paid and shipped without actually having to receive payment.
The freelancer will often use the "Make An Offer" facility so they can make very low offers which you then accept, to minimize your eBay fees. They will use different eBay accounts and wait a few days before leaving feedback, to make it appear that the transaction is genuine and normal.
Unsurprisingly, buying fake positive feedback is forbidden under eBay's feedback manipulation policy. The typical pattern of fake feedback, as detailed above, is quite easy to detect. If you are caught, it will be very clear that you intended to deceive eBay and eBay buyers, so you should expect to have your seller account suspended, perhaps permanently.
If you really want to increase your feedback, it's much safer to take your time and sell a lot of low-value items, instead of buying feedback and risking losing your account forever.
Should I leave feedback for buyers on eBay?
You can leave feedback for buyers on eBay, but you can only leave positive feedback, so it's more of a simple thank you than a genuine comment on a transaction.
Buyer feedback doesn't really matter a great deal, now that most transactions on eBay are at a fixed price and paid for immediately. It actually seems quite strange today to receive feedback for simply buying something online! It's not a remarkable thing.
However, some eBay buyers will keep an eye on their feedback score and will appreciate your feedback, making it more likely that they will reciprocate and leave positive feedback for you.
You can leave feedback manually, but if you have Selling Manager Pro this can be completely automated.
Is it possible to leave negative feedback for buyers?
You can only leave positive feedback for buyers, regardless of how the transaction went.
This does somewhat undermine the whole idea of feedback. How can it be your opinion of the buyer and the transaction, if you can only say one thing?
Leaving feedback for buyers is really a throwback to eBay's early years, when buyers and sellers were more equal trading partners. Today, it would perhaps make more sense for buyer feedback to be scrapped entirely rather than maintaining a pretense of feedback. Still, there it is.
What is feedback extortion?
Feedback "extortion" is the rather dramatic name given to misusing feedback to get something that you want, rather than simply leaving feedback as a comment on something that has already happened.
A buyer might threaten to leave negative feedback if a seller doesn't give them a refund, or promise to leave positive feedback if they get a faster shipping service than they paid for. A seller might ask for positive feedback from a buyer before they accept a return request.
The examples above, along with any other use of feedback as leverage against an eBay buyer of seller, fall under eBay's feedback extortion policy.
Sellers can have their accounts suspended for feedback extortion, so it's important to be aware of the policy.
Unlike buying feedback, which you can only really do deliberately, it's possible to fall foul of the feedback extortion policy accidentally. For example, if a buyer asks to return an item they ordered due to their own mistake, the seller might think it's fair to ask for positive feedback on the "original" purchase first. They might feel like they are doing the buyer a favor rather than "extorting" them in this situation!
However, eBay's policy is clear: you can't require a buyer to leave positive feedback, or specific seller ratings, or to revise existing feedback in order to get something they are already entitled to. But if, as far as you know, the transaction is already "concluded" then it's fair game to ask for any of those things.