eBay has retired its popular listing tool, Turbo Lister, after almost two decades of service. Many sellers opted for third-party eBay listing software long ago. For others, Turbo Lister's ability to create listings offline and upload them in bulk to eBay, for free, made it their listing tool of choice.
It is these sellers who are now left with a tough decision. On one hand there is eBay's new Seller Hub, which does feature a listing tool. But, it is not a desktop application like Turbo Lister and doesn't have either the option to work offline, or the capacity to store finished listings.
This is driving many sellers to third-party eBay listing tools. But, with several tools claiming to be the premier Turbo Lister replacement, it can be hard to decipher which is right for you.
To help, we've taken five listing tools that sellers could use to replace Turbo Lister: SixBit, Wonder Lister, Ad-Lister and CrazyLister. I've reviewed their key features, and identified which type of sellers they are most suited to.
Best Marketplace Research & Stocking Tools
Products Review At a Glance
| | | | | | |
| --- | --- | --- | --- | --- | --- |
| | 3DSellers | SixBit | Wonder Lister | Ad-Lister | CrazyLister |
| | | | | | |
| Lowest price for 100 listings | $10.59/mo | $20/mo | $5/mo | $30/mo | $25/mo |
| Trial length | 7 days | 30 days | 15 days | 7 days | 7 days |
| Platform | Web | Desktop | Desktop | Web | Web |
| Amazon support | ✓ | – | – | ✓ | ✓ |
| Etsy support | ✓ | ✓ | – | – | – |
| Bulk listing editing | ✓ | ✓ | ✓ | ✓ | ✓ |
| Shipping | ✓ | ✓ | – | – | – |
| CSV import | ✓ | ✓ | ✓ | ✓ | ✓ |
| Multi-user | ✓ | ✓ | – | ✓ | – |
| API | ✓ | ✓ | – | ✓ | – |
| Reviews | 3DSellers | SixBit | Wonder Lister | Ad-Lister | CrazyLister |
3DSellers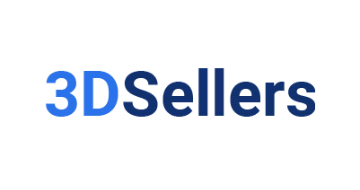 3DSellers is an all-in-one solution that provides sellers with a comprehensive set of eBay tools. It not only includes all the features from Turbo Listers but also has some added features. Some of the 3DSellers' similarities with Turbo Listers are as follows:
Display listings
Ability to revise and create listings with a CSV.
3DSellers assists you in automating and managing all of your listings. It is worth noting that 3Dsellers has a feature for bulk editing. This saves you time because you don't have to use Excel formulas.
You can also manage all of your multichannel orders in one place with 3DSellers. This results in saving a significant amount of time and energy. 3DSellers also includes a multichannel helpdesk, which allows you to automate and streamline customer support across multiple eBay accounts and marketplaces.
Using 3Dsellers' smart offer manager, eBay sellers can easily generate eBay Offers without doing any additional work. This enables businesses to boost their profits.
There are several templates available to customize the listing design for marketing purposes. You can also flawlessly display the listing. 3DSellers is not only a selling manager software, but it also offers a professional shopping experience that will help your eBay business grow exponentially.
Who 3DSellers best suited to?
3DSellers is a great eBay listing software for retail businesses of all sizes. Its pricing starts from $10.99 per month. It is a cloud-based SaaS software. It has all the functionality of Turbo Listers in addition to cutting-edge eCommerce options.
3DSellers integrates easily with other eCommerce sites. You also have a professional advantage thanks to the extensive templates.
Get 7 days free and explore the capabilities of 3DSELLER!
---
SixBit
SixBit is the tool that has the most in common with Turbo Lister. The biggest similarity is that both are desktop applications, meaning that listings can be created offline and then uploaded to eBay. It also means that all your data is held on your computer, so you don't have to worry about a third-party application only holding your finished listings for a certain period of time.
Former Turbo Lister users will be happy to hear that SixBit allows sellers to directly import listings from Turbo Lister CSV files. It also features a mode where sellers can customize the SixBit icons to match those used for the corresponding function in Turbo Lister.
In terms of features, SixBit goes further than Turbo Lister and offers post-sale functions, such as tracking orders and emailing customers. Other nice touches include a fully customizable data-entry sheet and built-in tools, which include a price researcher and picture editor. SixBit also lets you list your inventory on Amazon.
Who is SixBit best suited to?
An area where SixBit does differ from Turbo Lister is price. Sellers can take advantage of a 30 day trial before deciding whether SixBit is the right tool for them but, after that, pricing plans start at $19.99 a month.
This rules out the casual sellers who were attracted to Turbo Lister because it was free. Realistically, you have to be doing enough volume to justify spending $19.99 every month. If you can, then SixBit has several pricing tiers depending on factors such as the number of eBay accounts you want to link to your SixBit account.
Get 30 days free and
explore the capabilities of SicBit Multimanagement!
---
Wonder Lister
Wonder Lister is an offline listing tool that allows users to create and edit listings in bulk. This is its main similarity with Turbo Lister and once again allows users to store data on their own computer. You can create listings offline, store them in Wonder Lister and upload them to eBay at your convenience.
Wonder Lister displays listings in a customizable grid, similar to a spreadsheet. Users can choose which fields are displayed in the grid, then those fields will appear for every product that is to be edited. Bulk editing features allow sellers to edit thousands of listings with just a few clicks.
Inventory and listings can be uploaded to Wonder Lister in a CSV file. It is worth noting that former Turbo Lister users can upload their inventory and existing listings to Wonder Lister using a CSV file exported from Turbo Lister.
Wonder Lister isn't just a listing tool and offers users a number of post-sale functions. It can be used to generate pick lists, track shipments and generate invoices. Users can also see a profit or loss report for each of their sales.
Who is Wonder Lister best suited to?
Wonder Lister is primarily targeted at small to medium sellers who have a maximum of 25,000 active listings at a single point in time. For these sellers Wonder Lister offers very competitive pricing, allowing them to list 500 items for just $5 per month.
Cross-border sellers can also benefit from using Wonder Lister, as it has the ability to list on any eBay marketplace. This is made simple by using the bulk duplicate feature. Sellers can create one single listing for their product, duplicate it several times and then list it on eBay sites around the world.
Finally, cross-channel sellers can export a customized CSV file from Wonder Lister that can be used to import your inventory to another channel, such as Amazon, or your own website.
Ad-Lister
Ad-Lister allows sellers to create listings quickly, using a simple two-step process. The first page asks you three questions about the type of item, and the second asks you to input further information such as a title, description and images.
It is also heavily focused on promoting your products, as the listing creation process includes an option for sellers to share their listing on Facebook and Twitter as soon as it is live on eBay. Sellers can also manage their cross-promotional advertising by using keywords to select the most relevant products and create bundles (for instance you might want to list a drill alongside a case and safety gloves).
You can also add customized design templates to your listings using the drag-and-drop template builder. You can create one design for all your listings or a separate one for each category of product you sell. All templates are mobile-optimized and compliant with eBay's new active content policy.
Finally, you can see an overview of your Ad-Lister account from the dashboard. This can be customized by dragging-and-dropping the different functions and also by adding widgets, which provide additional features such as a profit and loss calculator.
Who is Ad-Lister best suited to?
Ad-Lister has something to offer sellers of all sizes. If new sellers can justify spending from around $30 per month then it's a good tool to start with. There is support on hand to help with any queries you may have, including free telephone support, and the upload process is very simple. Ad-Lister is purely a listing tool, so there also isn't any added complexity.
Big businesses can also benefit from Ad-Lister's data feeds. They have the ability to upload very large catalogs and create eBay listings for them. This would suit a big retailer looking to start selling on eBay.
The tiered pricing structure also offers flexibility for growing sellers, who can choose from a range of paid options that offer between 100 and 1,000,000 listings every month.
CrazyLister
CrazyLister is a drag-and-drop editor, that allows eBay sellers to add customized design templates to their listings. Users don't need to be familiar with coding or have any design skills, they can simply choose from over 200 templates and customize it to suit their needs.
The editor is easy to use, as users simply click on parts of the template and move them, resize them or delete them. You can also insert pictures, which CrazyLister optimizes, to make sure that your listing loads as fast as possible.
All templates adhere to eBay's new active content rules and are mobile-optimized. When editing you will get two views – one will show your listing on a desktop and the other on a mobile device. These can look entirely different, as you can customize your listing to look and behave differently depending on how a buyer is viewing it.
When you have finished your template, you can apply it to all your existing listings with just one click. This has been especially useful for sellers who needed to alter their listings to comply with eBay's new active content rules. They can use CrazyLister to change them all at once.
CrazyLister can create new listings and edit live listings instantly, as well as allowing you to store your finished listings forever.
Who is CrazyLister best suited to?
CrazyLister is most useful for small and medium sellers who have over 100 active listings. This is because sellers with fewer listings won't get the benefit of applying a template to a large number of listings with just one click.
Pricing starts at $25 per month for up to 100 active listings and one eBay account.
How should you choose a Turbo Lister replacement?
Before you start testing alternative eBay listing software, it's important to set out the essential functions you need in a Turbo Lister replacement.
The core feature is the ability to create and edit eBay listings, both individually and in bulk, with design templates to make listings look professional.
A listing tool should also be able to hold inventory data (or pre-built listings) independently of eBay and allow you to upload them to eBay at your convenience. An archive feature to hold past listings is also helpful. This means that if you sell a product seasonally, you can just copy your previous listing instead of creating a new one from scratch.
You may also want to consider features that Turbo Lister didn't offer, such as sales processing functions. With many sales now being completed via mobile devices, you should also consider how well any eBay listing tool creates mobile-optimized listings.
The retirement of Turbo Lister could be a great opportunity for many eBay sellers. You have the chance to sign up with new listing software that not only replaces Turbo Lister, but also gives you a whole bunch of extra features that could make a real difference to your business.
This article was originally published in June 2017, and updated in April 2020.