This article was written with the expert advice of Cardy Chung, founder of StreetPricer.
The auto parts market is massive, with a global value estimated at $378 billion and annual growth estimated at 4% per year. The more important story for online sellers, however, is how the sale of car parts and accessories is moving onto the internet.
Car parts buyers are shopping online whether they want performance accessories, like upgraded alloy wheels, or replacement parts, such as water pumps and brake pads. Some people install the parts themselves, while others go to a professional garage to get them fitted. Of those, it is the DIY (do it yourself) buyers who are driving the fastest growth in sales.
Amazon and eBay are major forces in the sale of car parts and accessories online, but there are numerous challenges for sellers. Just getting approved to sell auto parts on Amazon can be difficult, and ensuring fitment data is accurate, complete and correctly formatted is a surprisingly complex project.
Here's everything you need to know.
Build a thriving Amazon business today!

Jungle Scout is the essential software that can help you win on Amazon and beyond.

With Jungle Scout, you'll have everything you need to make informed decisions about what products to sell on Amazon. You'll be able to see exactly how well each product is selling, what the competition looks like, and how much profit you could potentially make.

You can try Jungle Scout risk-free for 7 days.

Try Jungle Scout risk-free for
7 days.
---
Where can I sell car parts online?
The big hitters in the sale of car parts online are eBay and Amazon. Some businesses can also be successful selling on their own websites, and Walmart is the up-and-coming marketplace to watch in this category.
Amazon dominates ecommerce as a whole but, when it comes to automotive parts and accessories, eBay still reigns supreme. eBay Motors is an entire automotive ecosystem with plenty of buyers and sellers, new and used parts, a good fitment system and actual car sales.
Amazon entered the parts market much later than eBay, but has made great strides over the years with an easy-to-use parts finder and growing base of sellers. However, differences remain between the two leading marketplaces. The more established parts sellers, and resellers of third-party brands, tend to make a lot of sales on eBay, while private labelers and brand owners selling directly do better on Amazon.
From a seller's point of view, eBay has a lower barrier of entry than Amazon, where you have to apply to sell in the automotive category. Amazon does not allow the sale of used parts, unlike eBay, and overall tends to be a better platform for accessories than replacement parts. eBay tends to be more mature in terms of handling the attributes and variations for parts, and has a wider selection.
Other sales channels
Most sellers will be best served concentrating on eBay and Amazon, or both, but for others selling on their own website makes sense. If your parts are low-volume, niche or bespoke items, and you have exclusive or near-exclusive product access, then selling on your own website will give you the highest profit margin. Buyers will use Google to find a supplier and find you even if you aren't on the marketplaces. With minimal or zero competition, and highly motivated buyers, there's little reason to expand your sales channels in this case.
At the other end of the spectrum, large auto parts stores can build their own custom websites, given a big enough investment of time and resources. These sites often include a sophisticated parts finder, interactive parts illustrations and an extensive database of OE part number references (OE or OEM – original equipment manufacturer). They often work with a user group forum as an affiliate to promote discussion and drive traffic.
Finally, Walmart is the wildcard for selling car parts online. They are growing fast and worth watching, but their third-party merchant ecosystem is still immature. Walmart has a parts finder that works well, but product information and reviews are a little thin on the ground.
Do you have a great business idea, but you don't know how to get started selling online?

Helium 10. With Helium 10, you can find all the information needed to make data driven decisions.

The platform is packed with features that help you find new customers, drive sales, and manage your day-to-day operations.

So whether you're just getting started or you've been in business for years, Helium 10 has everything you need to take your business to the next level.

You can get 20% discount on Helium 10 with the following promo code: WEBRETAILR20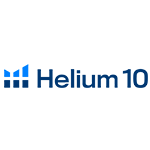 Get 20% discount on Helium 10 from us
---
What are the best types of auto parts to sell on eBay?
All types of car parts sell on eBay, but replacement car parts are often the best sellers. Vehicles have wear and tear constantly, so the demand is massive. Think about:
Service items such as filters, brakes, tires and suspensions
Electrical items including bulbs, starter motors, alternators, fuel pumps and injectors
Mechanical items such as bushes and engine mounts
Interior and exterior items such as wiper blades and door handles
The possibilities are endless. Make sure to clearly position your items in the market, whether they are OE (genuine) or aftermarket. Take time to identify your competitors so you can make sure you are competitive.
Most critically, be prepared with the OE part number, accurate fitment data and clear photos. The number one question in the buyer's mind is "Will this fit my car?", and they will use all the information you provide to try and make sure they select the right part.
Businesses doing well on eBay include dropshippers and those with brick and mortar parts stores. Car dealerships are also expanding onto eBay, as are specialists such as those catering to off-road enthusiasts. Auto salvage and scrap dealers use eBay as well.
Take a lot of care if you sell very heavy or bulky parts like engines. There are people who sell these on eBay, but they take extra precautions like having a telephone call with the buyer before the sale goes through. You don't want to ship an engine across the country only to have it come straight back to you a few days later.
Performance car parts and accessories also sell on eBay, but for direct-to-consumer brands and private labels, Amazon is worth exploring first.
Do you have a great business idea, but you don't know how to get started selling online?

3Dsellers. With 3Dseller, you can find an all-in-one solution that will offer you a full range of automated tools for eBay.

The platform is packed with features that help you research potential, monitor and manage your business, and finally develop everything concerning your business.

So whether you're just getting started or you've been in business for years, 3Dseller has everything you need to take your business to the next level.

Get 7 days free trial to find out more about 3Dseller capabilities.
Get 7 days free and explore the capabilities of 3DSELLER!
---
What type of car parts or accessories sell best on Amazon?
Brand owners and private labelers are well suited to Amazon across all product categories, and that includes auto parts and accessories.
Accessories and performance parts sell well on Amazon and are favored ahead of replacement parts by many sellers. Bear in mind that these products are an optional purchase, and are bought by enthusiasts, so they need to be marketed to a very high standard. The quality of your product listing is of paramount importance.
Think about photos including infographics and lifestyle shots, persuasive descriptions, and of course fitment data. This is in contrast to replacement parts, which just need to clearly identify which cars they are compatible with, through photos and fitment data.
Auto accessories and performance car parts are highly competitive on Amazon. Even if you have your own brand, there are usually competitors with equivalent products. Getting to the top of the search results, through good Amazon SEO, is critical to get people to your product page. Once customers find your product, reviews are usually a necessity to make the sale. Sellers also need to invest in PPC advertising to get their Amazon sales off the ground, and often need to continue advertising on an ongoing basis.
Contact between buyers and sellers on Amazon is relatively rare, particularly before a sale is made. Products that need expert pre-sale advice are best avoided on Amazon, as shoppers are likely to miss the ability to contact you and end up making an uninformed purchase. Cancelling orders is highly frowned upon on Amazon, and will quickly ruin your standing on the marketplace.
If you are a reseller of other auto parts brands, it is possible to be very successful on Amazon, but you will be competing with other sellers and Amazon themselves. Be prepared to lower prices, and offer an extensive catalog of products as this will maximize the opportunity to make sales at a higher price when competitors are out of stock.
You can't sell used parts on Amazon, so will need to concentrate on eBay if you are in the salvage business.
What does fitment mean for car parts and accessories?
Fitment is information about an automotive part that specifies exactly which vehicles that part fits. Fitment data powers the parts finders, compatibility checkers and vehicle lists that you see in parts listings online, and are crucial in making buyers confident that they have found the right part.
Some parts, such as tires, have their own sizing systems so fitment is not relevant to those. Likewise, car care products and universal accessories such as dash cams do not need fitment data. But for all parts and accessories that fit specific vehicles, such as alternators and brake discs, fitment data is very important.
It can be challenging to get fitment right. Car models often have many variations, and designs are changed on a regular basis. You will need to narrow down the compatible vehicles to the make, model, year, trim and engine.
High quality fitment data needs to be:
Accurate. You don't want to list vehicles that a part does not fit, as this will lead to complaints, returns and negative feedback.
Complete. Components are often made by outside suppliers, such as Bosch, and used in many different vehicle makes and models. Including all of those vehicles in your data will maximize the sales opportunities.
Correctly formatted. There are different standards and formats for fitment data, and you will need to use the right one for each marketplace.
Fitment data can be surprisingly hard to come by. Suppliers are often unable to provide fitment information, and see it as the seller's job, so you need to do your own research. There's more on how to do that in the next question.
Other compatibility information
Fitment data is not the only information that helps buyers check if they have found the right part. The two other key components are:
Clear photographs from different angles, so buyers can do a visual comparison.
The OE manufacturer part numbers that the product is compatible with, so buyers can search by part number or check against the part number(s) shown on your listing.
The different types of compatibility information (fitment data, photos, part numbers) all serve different purposes, so you should aim to have all of them.
Part numbers are another data point that can be challenging. There are often one or more superseded or equivalent part numbers that can be created for different reasons, such as numbering schemes being updated or a component being switched to a different supplier. Try to include all of them.
It's also a good idea to think about exceptions. If a part fits all the engine sizes of a specific car model except one, for example, state that in your listing.
How do I get correct fitment information for car parts that I sell?
Amazon and eBay have their own auto parts compatibility catalogs. If you are selling a part that they already have in their catalog, then you will not need to provide your own fitment data.
However, these catalogs err on the side of caution, so some vehicles could be missing and sales opportunities lost. With eBay, each seller has their own listing so you can provide your own list of compatible vehicles, but on Amazon you will not be able to correct the fitment data for parts that others manufacture.
If you need to provide fitment data for parts that are not in the catalog, you have two options: buy the data from a fitment data provider or do your own research. When you have the data, you will need to translate it into the correct format for Amazon and eBay.
Online sellers who buy fitment data will often go with an integrated solution which also translates it into the correct format and provides that data to the marketplace. Options include myFitment, PartsPal, Optiseller (UK) and Channel Spyder (when integrated with ShowMeTheParts).
If you do your own research, a common method is to identify the OE part that your product is intended to replace, or an equivalent part from a competitor, then copy the vehicle compatibility data from that product. One of the most easily accessible sources for this is eBay, as the full vehicle list is shown in listings.
Doing this is labor-intensive, but it can be a workable solution if you only need to find fitment data for a few parts from time to time. If you need fitment data for a large number of parts it will probably be more economical and less error-prone to use a commercial data provider.
Keep track of your business numbers with ease.

Accounting is important, especially when you're selling in different countries.

Freshbooks helps you track expenses, customize invoices, run reports, and everything else all from one place.

You can try Freshbooks for free for 30 days.

Sign-up today!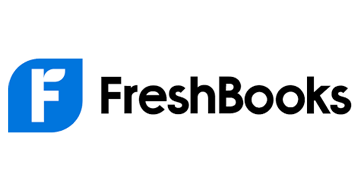 Try Freshbooks 30 days free trial Now !
---
Correcting and maintaining fitment data
With any of these data sources, you are relying on the data being accurate and complete. When there are millions of parts and tens of thousands of vehicles, it is very easy for an error to be introduced by a simple typo, and then have that error copied into many different sources. Expert knowledge of the parts you are selling can help catch errors and prevent customer complaints and returns.
High-quality fitment data is a business asset that is key to your success as a car parts seller. As well as the initial investment in creating fitment data, it needs to be maintained. Both eBay and Amazon refresh their vehicle lists each month. eBay has its own Master Vehicle List and Amazon uses the Auto Care association's Vehicle Configuration database. These lists are updated to correct information on past vehicles as well as to add new vehicles, so you will need to check your own fitment data to make sure it stays valid against the current list.
Once you have fitment data for your auto parts, you need to provide it in the correct format for the marketplaces.
How can I specify part fitment on eBay and Amazon?
On eBay, you can manually enter the cars or other vehicles that your parts are compatible with. This is time consuming and may be impractical if you have a high volume of parts to list.
You can also create listings using any eBay listing tool or multichannel management solution that includes a fitment section. More specialized options include the auto parts tools myFitment, PartsPal and BreakerPRO (UK) which you can use to manage your inventory's fitment data and create eBay listings.
Amazon does not provide a user interface for providing parts compatibility data. Instead, you have to generate a file which conforms to the ACES industry standard and follow Amazon's process for uploading the data. There are several steps to this, including signing up for membership of the Auto Care association, registering as an Amazon MWS developer, and downloading specialized file transfer software. A blog post by Shawn Livengood of RSM breaks down the process clearly.
Many private label sellers find this is too complex to undertake on their own so they use a third-party vendor instead. Providers include myFitment and PartsPal as mentioned above, and the Amazon fitment data tool PC Fitment.
Note that Amazon expects fitment data to be provided by the brand owner only, so this only applies to private label sellers and brands. You can't provide fitment data to Amazon for brands that you resell but do not own.
Amazon and eBay both restrict the number of compatible vehicles you can specify. This is due to sellers of universal products such as seat covers mapping their items to thousands of vehicles, so they would show up in many different Amazon parts finder searches. While this kind of tactic can provide a competitive advantage, it also risks falling foul of Amazon's selling policies and having your products removed.
What's the best way to sell used car parts on eBay?
The used auto parts industry has come a long way from the salvage and scrap yards where the manual work takes place. Online sales, particularly through eBay, have become an important source of revenue for car breakers and recyclers. The potential of an online marketplace to match buyers and sellers of parts is far greater than the traditionally local business of auto salvage.
However, a lot more time is needed for office work (identifying parts, researching vehicle compatibility and taking photos) than when it was the norm for buyers to visit salvage yards in person. Used car parts sellers benefit from software and processes that minimize the time taken to do all that work, while ensuring that listings are high quality and accurate. Popular solutions include Hollander (global) and BreakerPRO (UK). Parts and interchange catalogs like Hollander's are an invaluable tool for identifying OE part numbers and compatible vehicles.
For used parts, buyers expect good quality photos to allow a visual comparison with the part they are replacing, and also so they can see the amount of wear and overall condition of the part. Used parts are a competitive category on eBay, so it can pay to research the market price and demand before dismantling a vehicle. That will allow you to concentrate on cars with the highest returns, and cherry pick the best parts rather than spend hours removing ones that are only worth a few dollars.
An eBay repricing tool is an efficient way to set your prices so you can generate sales for competitive parts, but also maximize your selling price for parts that are harder to come by. If using an automatic repricer, configure it to identify competing listings using the part number, and make sure the condition is also matched. You don't want your "New other" part to be priced against a "For parts or not working" item.
Are there a lot of questions and returns when you sell auto parts?
The variation and complexity of car parts is beyond any other product category that is popular with consumers online. For example, many under-the-hood parts such as distributor caps have connectors in slightly different positions, making components that look identical at first glance completely incompatible. This makes the scope for pre-sale questions, complaints and returns unusually high.
While some sellers enjoy customer contact, responding to questions can be very time consuming and therefore expensive. Answering vehicle compatibility questions is not easily outsourced to low-cost virtual assistants. Returns cost you money for shipping and handling, and often go hand-in-hand with complaints. A customer who spent several hours dismantling their car only to find that your part did not fit is likely to be an unhappy customer.
Making your listings as clear and detailed as possible reduces your customer support workload and returns, and improves feedback. Customers will still make mistakes from time to time, but high quality listings will reduce the volume as much as possible. If you sell your own brand products, it may be worth investing in installation videos as well as high-quality images. When it comes to specifying fitment, don't take chances by adding vehicles you are not sure of in order to increase sales.
As a seller, there will likely be times when you make mistakes such as providing incorrect compatibility information, confusing photos or ambiguous descriptions. Double check your listings and explain which vehicles are not compatible as well as those that are, rather than simply not mentioning them at all. This will help discourage buyers from taking a chance because your compatibility list includes similar vehicles to theirs.
If you get three or more questions or returns on a listing, spend some time looking at it from a buyer's point of view and revise the listing to make it clearer. No matter how good you thought the listing was, this is evidence that something you included is confusing buyers.
How do I get approved to sell auto parts and accessories on Amazon?
Automotive and Powersports is a gated category on Amazon. This means that sellers have to apply for approval to sell products in this category. Requirements include:
A professional selling account.
Compliant product images, viewable on your own website or an image hosting site.
The use of UPC codes for all major brands.
Reviewing Amazon's Part Finder and Fitment Data page if you plan on selling products that only fit certain vehicles.
A warranty from the manufacturer or remanufacturer for any refurbished products that you sell.
You apply for approval to sell car parts and accessories through Seller Central. New sellers on Amazon might be asked for additional information, such as supplier invoices or the URL of their own website.
It's important to understand that category gating is not the only type of restriction on Amazon. There are also gated brands, which means that a separate approval process is in place for specific brand names. Selling genuine BMW parts, for example, requires approval to sell in the automotive category and then approval to sell the BMW brand. Brand approval usually requires supplier invoices, and sometimes a letter of authorization from the manufacturer.
Amazon restricts the auto category, and specific auto brands, to help ensure that only genuine sellers and authentic products are sold on the marketplace. While this adds some admin and delay, it also acts as a barrier to keep out the more speculative sellers.
There are also some specific product types that cannot be sold on Amazon, such as devices that interfere with emissions control systems or obscure license plates, in line with legal and safety requirements.
Can I sell car parts internationally?
The auto industry is global, with dozens of manufacturers selling their cars all over the world. Makes and models can have different names in different countries, and there are country-specific trim and engine variations. But overall many parts and accessories will fit cars all around the world.
However, the dealer networks which traditionally supply car parts are often unique to each country, and that can lead to huge price differentials in auto parts internationally.
Strong demand from international buyers, due to high prices or the need for parts that are hard to find locally, make auto parts a good product category to sell across international borders. There is a particularly compelling market for performance parts in the Middle East, and also good demand from Eastern Europe, Russia, Australia and South Africa.
The main challenge for selling car parts internationally is the cost and complexity of shipping, which can quickly wipe out any price advantage you have. On eBay, the Global Shipping Program vastly reduces the complexity but can be expensive for buyers. Amazon has Global Store programs which help customers buy from abroad, but they tend to have low visibility on the site so are better for rare parts than ones that are already available in that country.
Watch out for compatibility variations in different countries. Some car models are built differently in different countries, with slight variations in the parts used. Laws also vary, particularly when it comes to performance parts and modifications. There are areas to consider for all types of international selling, such as translation and currency exchange, that apply here as well.
The best international customers are often those that are enthusiastic about customization and performance parts. They can be very determined to purchase a specific product and, if the part is impossible to obtain in their own country, willing to pay expensive shipping and duty charges to buy directly from abroad.
This article was written with the expert advice of Cardy Chung, founder of StreetPricer, a price optimization engine used by over a thousand online retailers from more than 30 countries on Amazon, eBay, and other channels.