This post is by Jing Zhu, founder of China sourcing company Jingsourcing.
Agreeing a competitive price when sourcing products is vital for your business, but it's not easy. You need negotiation strategies and skills. When dealing with suppliers found on Alibaba, you also need to bear in mind language and cultural considerations.
In this post I will explain how to establish a solid baseline cost, and give you seven tips on how to negotiate the price to get the maximum value from your Alibaba supplier.
Best Marketplace Research & Stocking Tools
| | |
| --- | --- |
| STARTING PRICE | From $10.99 per month |
| PRICING MODEL | Usage-Based |
| FREE TRIAL | 7 days |
| FREE VERSION | N/A |
| | |
| --- | --- |
| Special Offer | Get 10% - 20% off right now |
| Pricing Model | Tiered Based |
| Free Trial | Yes |
| Free Version | Yes |
| | |
| --- | --- |
| Pricing | $27 / month |
| Pricing Model | Tiered Based |
| Free Trial | Yes |
| Free Version | No |
| | |
| --- | --- |
| Starting Pricing | 24.99 $ / month |
| Pricing Model | Tiered Based |
| Free Trial | Yes |
| Free Version | No |
| | |
| --- | --- |
| Starting Pricing | 29$ / month |
| Pricing Model | Tiered Based |
| Free Trial | Yes |
| Free Version | No |
What is a reasonable cost price for this product?
Before you approach a supplier on Alibaba, you should have a baseline price in mind so you can set a reasonable price goal for your negotiation. Having a solid baseline price will make the negotiations much easier.
Here are two practical ways you can research prices and set a solid baseline cost.
Keep track of your business numbers with ease.

Accounting is important, especially when you're selling in different countries.

Freshbooks helps you track expenses, customize invoices, run reports, and everything else all from one place.

You can try Freshbooks for free for 30 days.

Sign-up today!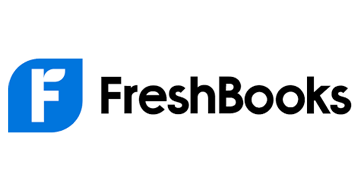 Try Freshbooks 30 days free trial Now !
---
1. Research prices on 1688.com
1688.com is a sister website of Alibaba.com and one of China's leading online business-to-business marketplaces. It is a domestic site, designed for Chinese businesses to source products from other businesses in China.
I don't recommend you actually source your products from 1688.com (the products there don't necessarily reach the standard required for export), but it can be a great resource for researching prices.
Usually, the prices of products on 1688.com are much lower than on Alibaba, so you can use it to figure out the "real" price of products.
Step 1: translate the product name
1688.com is only available in the Chinese language, so you will need to find the Chinese translation before you can search for your product.
For example, if you want to research the price of a vacuum flask, you would translate "vacuum flask" or maybe "vacuum cup" into Chinese using Google Translate.

Step 2: search for the product
You can now search for "真空杯" on 1688.com. It will show matching items and quickly help illustrate the price range for these products for businesses within China.
In the example below, you can see the average price is about 20 yuan. Depending on the product, you might need to use the automatic translation feature in Google Chrome, but for a quick price guide the photos are often enough to check that you have found similar products.
Step 3: convert to dollars
Check the exchange rate and convert the price to dollars. Even if US dollars are not your local currency, they are the standard for international trade and suppliers will expect to use them in your negotiation.
Using Google to convert 20 yuan into USD gives $2.85. Now we know how much businesses in China are paying for our vacuum flask and we have a baseline wholesale price.
Just apply this method to your own products to get a solid price that you can base your negotiations on.
2. Send an RFQ to Alibaba suppliers
An RFQ (Request for Quotation) is another method to research the baseline price of your product. It contains detailed requirements for the product you want to purchase, so you can receive quotations from several different suppliers in a short time.
To overcome language and cultural barriers, a good RFQ should use simple words and visuals, and explicitly express your requirements.
A well-written RFQ will also make you appear as a serious and reliable buyer, which will make it easier for you to negotiate the price with the supplier. Send the RFQ form to at least ten suppliers, so you get a sensible amount of data from which to calculate the baseline price.
I have also written a post about how to use Alibaba's built-in RFQ system.
Seven tips to negotiate the best price
Here are my best tips for negotiating a competitive price with Alibaba suppliers.
1. Show your respect for them
When you are in negotiations with the supplier, remember that they are also a real person and their emotions will influence their decisions. Negotiating for a lower price means cutting into their profit and sales commission, and one way to compensate for that is by showing them respect and admiration.
If you can find a way to praise them – their website, products or service – this will make them more open to negotiations and more likely to want to build a good relationship with you. But be honest, and don't make the praise sound contrived.
2. Ask deep questions
Don't be afraid to ask deep questions. If your supplier tells you that their prices need to go up by 5%, don't hesitate to ask questions to understand why. Maybe they include an accessory with the product that's driving the price up, and you don't actually need it. Don't take things at face value, dig deep to understand why things are happening.
Asking questions will help you to understand their business. Questions you could ask include:
What other products are you selling to businesses like mine?
What is a really hot seller for you right now?
What are the details of those orders?
The worst that can happen is that the supplier refuses to answer.
3. Ask for a sample
Asking for samples of products can create a sense that you are a serious buyer genuinely intending to place an order. In addition, you won't waste your time on suppliers of poor quality products.
When you have the sample, the supplier can't then claim that their prices are higher because they have a better quality product, since you know exactly how the quality compares with their competitors.
4. Pretend you are not the decision maker
One effective trick you could try is to pretend you are not the decision maker. You create a sense that you are just trying to make your boss happy. By playing the "good cop" to your boss's "bad cop" role you can start becoming friendly and building a good relationship with the salesperson.
In this way, you can convince the salesperson that you would really like to work with them and that you personally absolutely love the product, but in the end, it's the boss who has the final say on the price.
5. Don't give away your weaknesses
Never claim you have a limited budget; it will only hold you back. Suppliers are most likely to give a discount to buyers they think will place a large or repeat order, not suppliers who can't afford their prices.
Don't give any signs of urgency or desperation either, for example relating to tight deadlines or delivery dates. Suppliers will take advantage of your situation and charge you more.
6. Consider the supplier's margin
Don't focus exclusively on your own profits. Remember that the supplier is also aiming to make a profit. Your baseline price should be within a reasonable range for them to take you seriously.
Generally speaking, most suppliers are aiming for around a 20% profit margin. Do your calculations. If you ask for a discount of more than 20%, your supplier is less likely to accept. In most cases, it is reasonable to ask for about a 10% discount.
7. Be willing to walk away
Be willing to walk away. Remember, you are in a position of power when you're talking to a supplier. If you're not getting what you want, don't be afraid to tell them that you can't do the deal and just walk away.
Very often, walking away during a negotiation – even if the discussion is going well – might get you a better deal. If you walk away, the supplier will often come back within a day or two with a better price and better terms to win your order back.
Negotiation is a skill you need
No matter who you're doing business with, negotiation is a crucial skill. It is important to realize that different cultures and languages can affect which communication strategies work best.
Chinese people are always trying to get the measure of you. They try to figure out what you want, what you're afraid of, whether you're a beginner or a veteran, and then make you an offer you can't refuse.
Hopefully this post has given you some key tips to help you negotiate and get the best price from your Alibaba suppliers. If you have any feedback or questions, leave a comment below and I will get right back to you.
This post was by Jing Zhu, founder of Jingsourcing, a company that helps businesses find reliable manufacturers in China.
Founded in 2014, Jingsourcing has grown to over 50 staff without outside investment, and has supported over 2,000 clients from more than 30 countries.