There is one question that sellers ask more than any other: "why are my eBay sales down?"
One month your orders are flying in and then, all of a sudden, sales just fall off a cliff. You didn't change anything on your listings, and there is no obvious cause like the time of year, changes in fashion, or the release of new products onto the market. This leaves sellers stumped, unsure how to react, and left hoping that their slow eBay sales will turn around as quickly and inexplicably as they dropped.
Before we dig into the reasons why your eBay sales are down, we ask you to take a look at the list below. We gathered the most useful tools to help you to achieve your sales goals, regardless of the type of problem you might be facing at the moment.
Find the Best Marketplace Research & Stocking Tools
| | |
| --- | --- |
| STARTING PRICE | From $10.99 per month |
| PRICING MODEL | Usage-Based |
| FREE TRIAL | 7 days |
| FREE VERSION | N/A |
| | |
| --- | --- |
| Special Offer | Get 10% - 20% off right now |
| Pricing Model | Tiered Based |
| Free Trial | Yes |
| Free Version | Yes |
| | |
| --- | --- |
| Pricing | $27 / month |
| Pricing Model | Tiered Based |
| Free Trial | Yes |
| Free Version | No |
| | |
| --- | --- |
| Starting Pricing | 24.99 $ / month |
| Pricing Model | Tiered Based |
| Free Trial | Yes |
| Free Version | No |
| | |
| --- | --- |
| Starting Pricing | 29$ / month |
| Pricing Model | Tiered Based |
| Free Trial | Yes |
| Free Version | No |
So why do eBay sales slow? Very often sellers, at a loss for any other explanation, blame eBay, concluding that the marketplace simply doesn't like them anymore. While eBay may not be deliberately sabotaging your sales, the notion that your sales are suffering because of their actions, or changes that they have made, could well be true.
In this post, we are going to explore ten ways that eBay could be working against you, causing your sales to drop. These reasons are based on logic and observations about how eBay's algorithms appear to work. It's important to remember that the only people who know exactly how these algorithms operate are eBay themselves.
That said, there are a variety of reasons why your eBay sales could be down and there are ways to improve your listings and increase your profit from eBay.
1. Competitors improved their search ranking
Imagine this – you're an experienced eBay seller, you know your competitors and you keep an eye on them regularly. But one day, you type in a keyword to scope out your top competitor, and they are now ranking above you.
Your natural reaction in this situation is probably to panic, but don't! It could simply be that your competitor improved one of the factors that are generally believed to play a part in eBay's search algorithm. Maybe they've lowered their prices, started to offer cheaper and faster shipping, or improved their item specifics.
Perhaps they've used an eBay keyword research tool and optimized their title so that it ranks better for the most relevant search phrases. For this problem, we recommend you to also use a tool that can help you to easily check rankings, new keyword opportunities and much more. SE Ranking is a simple all-in-one SEO toolset that can help you grow your online business in any region. You can find everything you need to improve your website's SEO and get more traffic. Click the button bellow to know more and sign up today!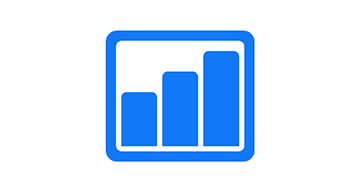 Get your eBay sales up again with SE Ranking!
A more complex idea is that feedback could be playing a part. Only eBay knows for sure what the algorithm takes into account. But feedback and performance metrics certainly seem to play a part. Now, it makes sense for feedback that you received over the past 12 months to be weighted heavier than feedback from three years ago, because it's more relevant to a seller's current performance.
So, in this theory, if your competitor had bad feedback from May 2019, that feedback is no longer weighted as heavily. They have effectively "got over a bad patch" in their eBay sales history. The algorithm may see your competitor more favorably and boost their ranking accordingly.
So how can you increase sales on eBay if your competitor suddenly leaps ahead? First, take a deep breath. Then, take a look at how your listing compares to your competitors. Is there something you can do to improve your eBay listing? Can you add new keywords, images, or videos? Can you adjust your pricing?
---
2. New competitors entered the market
If your existing competitors show no signs of having improved their listings, it could be that new competitors entered the market, and are ranking better than you.
This might be because they have a long history of selling on eBay in other categories, and are more established. If their feedback and performance metrics are better than yours, then they're likely to get an advantage in the search results.
Another aspect that your new competitors could be beating you on is price. It could be that they are a bigger seller and have more buying power than you. This means they can buy stock in larger quantities from suppliers, at better prices, and reflect this in their offer to customers. They could even be the wholesaler or manufacturer of the products you sell, looking to cut out the middleman.
Alternatively, overseas sellers may have entered the market, who are able to offer your product at a much lower price, because their costs are minimal. Both labor and shipping can be cheaper for foreign sellers. All too often they don't have to factor in sales tax or VAT, because they are under the limit or avoid paying them even when they should. This leaves you in a difficult position. Even if you compete on price with such sellers it could completely erode your margin and drive you out of business.
You also need to watch out for your wholesaler, or the manufacturer of the products that you sell, entering the market themselves. Their costs are far lower than yours and, as such, they have a far bigger margin to play with, meaning that once again you could be priced out of the market.
In this scenario, all you can do is differentiate the products that you sell in another way. If your new competition is from overseas sellers, then offering quicker shipping could be an option. If the manufacturer or wholesaler is new to eBay, you're likely to have better feedback that you can leverage. If you are a larger seller with more buying power, increasing your visibility through Promoted Listings and running sales could be a way to claw back a share of the market.
Our tip: Keep track of your business numbers with ease.

Accounting is important, especially when you're selling in different countries.

FreshBooks helps you track expenses, customize invoices, run reports, and everything else all from one place.

You can try FreshBooks for free for 30 days.

Click the link below and sign-up today!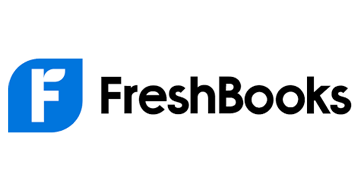 Try FreshBooks 30 days free trial Now!
---
3. eBay's traffic dropped
When you sell on eBay you rely on customers going there to search for products. Part of that comes from eBay pages appearing prominently in Google's search results. So, when eBay itself has a slow month, or has a problem with its own search ranking, your sales may suffer.
eBay were no longer appearing for 80% of search results.
A prime example of this was the infamous incident of 2014, when Google applied the "Panda 4.0" update to their search engine algorithm. As a result, many well-known websites no longer ranked highly in search results. eBay rankings were the worst affected, and were no longer appearing for 80% of search results where they previously ranked well.
The knock-on effect for sellers was that only 20% of eBay's previously high-volume search terms were bringing traffic to the site, so sellers were competing for fewer buyers and sales. They were more reliant on their own marketing efforts to generate traffic, and if they were multi-channel sellers, on their income from other marketplaces.
Now more than ever, Google's constant algorithm changes can lead to drastic changes for ecommerce sellers. Although in 2019, eBay's CEO denied that Google's changes affected eBay traffic negatively, algorithms operate in a black box. Sellers have little insight into whether or not their eBay sales dropped due to a Google algorithm change.
Unfortunately, there is very little that sellers can do in this scenario. The only silver lining is that if ranking changes are due to problems on eBay itself, then it should be able to fix the root problems and the search ranking should slowly but surely come back – or at least improve.
Our tip: Regardless of the category, you need to stay organized to grow your eCommerce business.

The traditional way of managing your work with emails and spreadsheets is no longer enough. You need something that can grow with your business.

Monday.com is the CRM solution for online sellers that helps you get more done in less time. The customizable workflows make it easy to create and manage tasks, projects, and appointments for your team.

Try monday.com free forever plan to see what it can do for your business.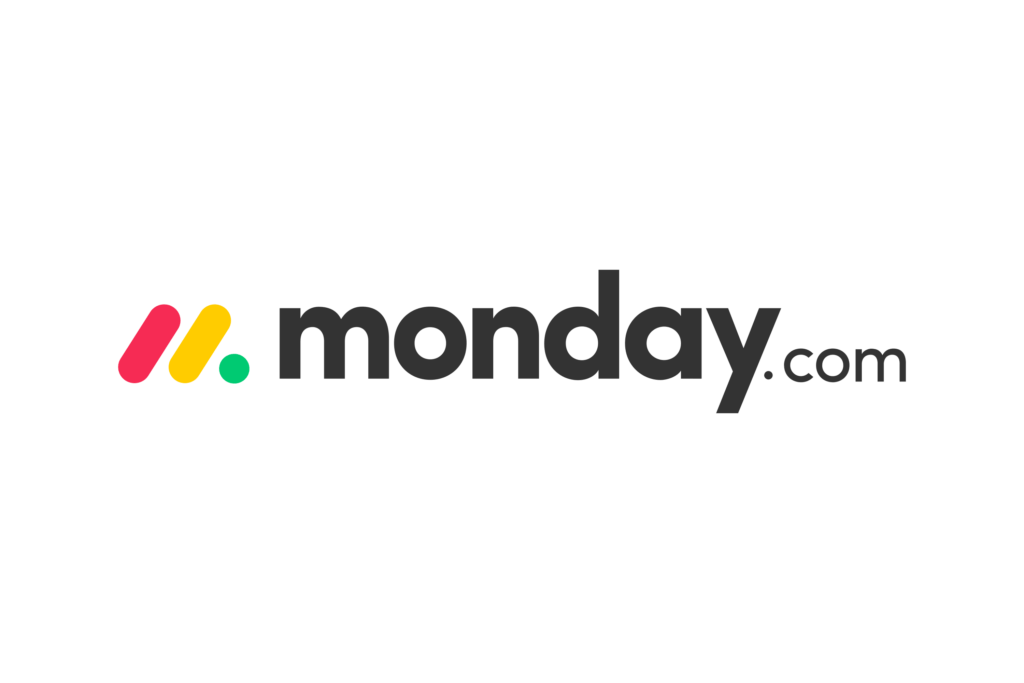 Try Monday.com for free today!
---
4. eBay changed their search algorithm
Algorithms govern so much of the internet now, and they're updated more often than ever. Sometimes this is just to update aging technology, or fix bugs, but often it's a deliberate update to make them act differently to how they did before.
In May 2020, Google rolled out a core update, one of the largest in recent years. Each core update seems to focus on rewarding sites that provide high-quality content to its readers. Updates affect each industry or niche differently. Other platforms also operate with regular algorithm changes. This includes Facebook, Instagram, and other social channels.
eBay is not immune. They have their own algorithm, Cassini, which is frequently updated with both minor changes and major updates. It may result in sellers seeing slow sales on eBay, at least for a period of time. Some changes will be subtle and complex – and probably happen all the time – while others will be big and disruptive, and take place less frequently.
There's no one-size-fits-all approach to how to respond to an algorithm update in order to boost eBay sales. As the algorithms become more sophisticated, though, they often say the goal is to focus on more quality than quantity. Where once an eBay algorithm change might have favored offering the lowest price to buyers, a more recent change might be focused more on shopping and seller feedback.
eBay's Cassini algorithm is more buyer oriented than seller oriented, so it's important to approach changes while always keeping the buyer in mind. Avoid keyword stuffing in favor of quality descriptions and clear images, while providing the best customer service possible. If you're eBay sales slow because of an algorithm change, it's impossible to know specifically why, but look at improving the quality of your listings.
5. eBay is performing random tests
eBay is constantly looking for ways to improve the buying experience for its customers. So, when they want to try something different, rather than roll out a change to everyone at the same time, they'll perform some random testing first. These tests can last anywhere from a few days to over a week, depending on the stage of the testing process.
Recent examples include hiding seller feedback and Top Rated Seller icons, because eBay thought that they might be too distracting for buyers. Another example, according to EcommerceBytes, was when eBay tested making the Immediate Payment Required feature compulsory on listings that satisfied certain criteria.
If you're one of the sellers randomly selected to take part in these tests, it can have a positive or negative effect on your sales. For example, hiding seller feedback could mean that buyers don't trust you and you lose sales. Or, they might be less distracted and buy more. It's a test, so by definition we don't know how it will turn out.
Either way, you're at eBay's mercy with this one. Very often, sellers don't even know that they've been randomly selected. But this may be a reason why, suddenly, your eBay sales stopped, or decreased for a short period of time.
6. eBay is giving someone else a chance
Logically, you might think that eBay would give each sale to the best seller for that particular product, to ensure buyers have a good experience and purchase items on eBay again in the future. But eBay's algorithm appears to do exactly the opposite. At times, they boost some sellers while holding others back, seemingly to share the sales around.
Why would eBay do this? Well, there are several possible reasons. The first is that eBay wants to make sure that there is healthy competition. If one seller is getting all the sales, they essentially control the market and can start to increase their prices. eBay doesn't want this to happen. To increase efficiency and keep prices competitive, maybe the algorithm has been designed to split sales between sellers.
Another possibility is that the algorithm tests new entrants to the market, to see how well their listing converts and whether their offering is appealing to buyers. Google sometimes does a similar test when websites publish new material. They trial it at different search positions to see how much traffic it receives and, in turn, discover its relevance for certain keywords.
Perhaps eBay also doesn't want to become too reliant on certain sellers. If one seller is taking the vast majority of the sales, and then decides that they don't want to sell on eBay anymore, or they hit difficulties, eBay's going to lose revenue. By spreading it out, they should always have at least one reputable seller offering each product.
Whatever eBay's reasons, this one is outside your control. Some sellers will set up second (or more) eBay accounts to try and have multiple "irons in the fire", but that strategy is likely to get you into trouble.
7. Competitors started advertising
In a land far far away from the pay-per-click advertising of Amazon and Google, is eBay's Promoted Listings, which your competitors might have started leveraging to eat into your share of the sales.
For those of you who aren't familiar with eBay's Promoted Listings, you bid between 1% and 20% of the sale price in return for enhanced visibility in search results, and also placement within listings. Only when someone clicks on the ad and buys your product do you pay eBay the fee, in addition to the usual listing and final value fees. It's an investment, but it is one tool to use when considering how to boost your sales on eBay.
There are several factors that might explain why your competitors are advertising ahead of you. For a start, it could be that you aren't using Promoted Listings, in which case it is an easy (but expensive) fix – set up a campaign and compete for that ad space!
If you are advertising, but they are still ahead of you, this could be because they are offering a larger percentage of the sale price than you are. Equally, it could be that their listing was doing better than yours before they started advertising, as eBay sales history plays a part in which listings are promoted.
In this case, one strategy is to drop your price to boost organic sales, and put yourself in a more favorable position when you switch on Promoted Listings. Or, increase your Promoted Listings bid by a few percentage points and increase sales that way, trialing a lower bid every week to see if you can bring that percentage back down and still have your listing promoted. These advertising strategies can help to increase eBay sales, but also affect your profit margin.
8. Competitors improved their conversion rate
When buyers are looking for products on eBay (and anywhere else, for that matter) a popular technique is to take the top few results, open them in separate tabs, and compare them to each other.
In the past, when buyers compared your listing to your competitors' listings, perhaps yours looked the most appealing and so converted the best. Now, though, a competitor has made some changes to their listing, improved their conversion rate, and now buyers are choosing their product over yours. Conversion rate is also a factor in search ranking, so improving it is something of a double whammy!
Conversion rate can be improved in a number of ways, including:
Product photography
Maybe your competitor used to have a couple of poor quality images supplied by the manufacturer. Now, their listing has several professional-looking, high definition images, that show off different angles, key features, and the dimensions of the product. This can give the buyer more confidence that they are buying the right product.
Listing design
Their listing used to have an old, clunky design, but now they've had a template designed to create a modern and professional looking listing. Maybe your competitor's listing is the only one that is mobile optimized, and now they are winning more of the customers looking at the product on their phones.
More descriptive text
Instead of just covering the standard things, like the size and condition of the item, your competitor added a paragraph giving a nice narrative about the product. This has not only given the buyer further information, but it has injected some personality into the listing, which makes it stand out from the millions of "to-the-point" descriptions on eBay.
Returns policy
Perhaps you used to have the most generous returns policy, but one of your competitors got wise and changed their policy to match or exceed yours. If this was your key source of differentiation – your unique selling point – then this may be why your eBay sales have dropped. If you've reached the point where your policy couldn't be any more generous, then you can't leverage this any more. Look to improve other aspects of your listing.
9. eBay just screwed up
eBay, as many sellers know, is not infallible. Sometimes their mistakes can cost sales.
A classic scenario is when it experiences outages, where neither buyers nor sellers can access some or even all of the site. In 2017, eBay experienced a significant outage, where sellers were unable to list items from the new Seller Hub. In 2020, a major outage hit eBay in the UK due to "technical difficulties".
If you can't list your items, you can't sell them. In the world of marketplaces, where margins are notoriously thin, having no sales on eBay while eBay was down for half a day, can make a real impact.
While outages are awful, at least sellers can either see that the marketplace is down, or find out from reports online, and prepare themselves for the hit. In some ways this is preferable to sporadic shopping cart bugs, which can happen without you even noticing.
eBay has suffered bugs where buyers can't add items to their shopping cart, or get through the checkout and pay for their order. This hits sales, and may reduce eBay's overall traffic, because buyers start to lose confidence in their service.
It can also affect your conversion rate, as buyers may be clicking on your product and adding it to their baskets, but can't checkout. If the problem persists they are likely to get frustrated and try elsewhere. The longer this occurs, the larger the effect on your conversion rate.
Only eBay can fix bugs on their site. There's nothing you can do beyond keeping up to date with eBay news and being vigilant on the site.
10. Bad buyers damaged your feedback or stats
You may think that the impact of bad buyers is easy to see – lost revenue, bad feedback and a nasty headache! But the unseen impact they have on your metrics and, as a result, your search ranking, can be harder to gauge.
For example, it would make sense for the search algorithm to give a heavier weighting to feedback from the last 12 months, than to feedback from three years ago, because it's more relevant to your current reputation. So, if you've started having trouble with buyers in the last six months, that could have a big, negative impact on how the algorithm sees your products.
It is widely thought that your key performance metrics are also taken into account by the search ranking algorithm, although to what extent remains a mystery. If buyers are hitting you with false "item not as described" claims, or saying that your items never arrived, this is going to have a bigger impact than just making your blood boil.
There are a number of ways you can attempt to beat bad buyers on eBay and Amazon, but it's unlikely you will have the time, determination, and luck to win every case. One indirect way to minimize their impact is to try and get as much good feedback as possible, to water down the effect of negative seller feedback and order defects.
11. Some combination of the above
Sometimes, the reason that your eBay sales are down is much more complex than one single cause. There could be many factors in play, going for and against you.
Maybe several of your old competitors left the market but were replaced by bigger sellers with a better reputation. At the same time, eBay was testing a new design which gave your sales a brief boost. Then eBay's search traffic dropped for certain keywords, and their own search algorithm gave other sellers a chance for a while. The combination of factors went against you overall, and your eBay sales dropped.
Confused? That's totally understandable. Marketplaces have so many nuances and secret mechanisms that it's often not possible to pinpoint every factor that is affecting your listings. In fact, the very nature of eBay may mean that by the time you've worked out why your sales were down, everything has changed once again.
Let's hope that this time it goes in your favor.
Also see our eBay fee calculator.