This article is by Henson Wu of FeedbackWhiz.
It has become standard practice for Amazon-focused brands and private label sellers to include inserts in their product packaging. These printed cards will frequently offer support, ask for reviews and provide discount codes.
But many of the sellers using package inserts are not aware of how Amazon's policies apply to them. Often they believe that the rules can be ignored anyway. The cards are inside their product packaging, so how can they be caught if they violate policies?
It's true that Amazon has no specific policy on package inserts, but there are policies that apply to any form of communication with customers – including the contents of product packaging. It's also true that Amazon cannot police product inserts easily. But there is the possibility of test buys, along with customer complaints and competitors looking for violations, that mean this is not a zero risk area.
Having said all that, when product inserts are used well, and in compliance with Amazon's policies, they can be a powerful way to build your reputation and grow your business. Here's what you need to know.
Best Marketplace Research & Stocking Tools
---
What are the potential benefits of adding an insert to Amazon orders?
Adding an insert to your product packaging has a few major potential benefits:
You can separate your brand from Amazon, helping customers to identify your business and products independently.
You have a chance to ask for feedback and reviews, to build your reputation on Amazon.
You can offer customer support, so you can answer questions or deal with issues, and avoid complaints.
Individual brands can shine on Amazon in ways that they were not able to in the past thanks to features like Brand Registry, A+ Content, and Amazon Stores. But even if you are using all of these features, customers searching then using Buy Box to make a purchase are unlikely to see them.
Many Amazon buyers don't even realize that third-party sellers exist. They simply think they are buying a product from Amazon and dealing with Amazon's customer service. An insert can establish your brand as its own unique entity.
Using an insert can also help generate product reviews or seller feedback. Some sellers offer incentives like a free gift or a discount off the buyer's next purchase in exchange for a product review. Of course, this is not allowed, but it is not the only way. It is possible to ask for reviews on Amazon package inserts in a way that doesn't break any rules.
Even without explicitly asking for a review, inserts can help prevent bad reviews by explaining how to get in touch with the seller if there are any issues with the product. This prompts customers to reach out to the seller for help instead of complaining to Amazon or immediately leaving a negative review.
Build a thriving Amazon business today!

Jungle Scout is the essential software that can help you win on Amazon and beyond.

With Jungle Scout, you'll have everything you need to make informed decisions about what products to sell on Amazon. You'll be able to see exactly how well each product is selling, what the competition looks like, and how much profit you could potentially make.

You can try Jungle Scout risk-free for 7 days.

Try Jungle Scout risk-free for
7 days.
---
What is Amazon's policy on package inserts?
Amazon has no specific policy covering product inserts – they are certainly not banned outright as some sellers would have you believe.
However, it is all about how you use them, and there are Amazon policies that apply to seller behavior regardless of whether you use Buyer-Seller Messaging, product inserts or any other form of communication.
The two most important restrictions that Amazon sellers should be aware of are as follows:
You cannot ask customers to write a positive review, provide an incentive to write a review, or attempt to divert negative reviews away from Amazon. This is covered in the Customer product reviews policies.
You cannot push Amazon customers to your own website or otherwise try to circumvent the Amazon sales process. This is covered in Amazon's Selling Policies and Seller Code of Conduct.
What this means is that sellers are allowed to request reviews on Amazon product inserts, but not with any conditions, or attempts to manipulate what the customer writes. Sellers are also not allowed to include a website that takes customers away from the Amazon marketplace, such as their own online store.
Amazon attempts to enforce these rules to ensure that reviews are as honest and authentic as possible and that buyers aren't driven away from the site, it is difficult for them to do so in practice.
Packaging inserts that do not adhere to Amazon's policies can go undetected for months or even years. But sellers that do not follow Amazon's policies with their package inserts should understand the risks. Customers might report violations, or competitors might go looking for them deliberately. Amazon's detection practices could also change in the future.
Do you have a great business idea, but you don't know how to get started selling online?

Helium 10. With Helium 10, you can find all the information needed to make data driven decisions.

The platform is packed with features that help you find new customers, drive sales, and manage your day-to-day operations.

So whether you're just getting started or you've been in business for years, Helium 10 has everything you need to take your business to the next level.

You can get 20% discount on Helium 10 with the following promo code: WEBRETAILR20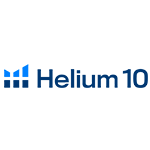 Get 20% discount on Helium 10 from us
If I do my own fulfillment, can I put whatever I like on packaging inserts?
No, you can't ignore Amazon's rules because you don't use FBA. All sellers are required to adhere to Amazon's Terms of Service at all times, regardless of their packaging and fulfillment methods.
Sellers that pack and ship their own products, and handle returns for those products, are indeed less likely to get caught if they add non-compliant inserts to their packages, compared to sellers who use Amazon's fulfillment centers.
But self-fulfilling sellers must still weigh the risks of doing so. As above, customers or competitors could report them to Amazon, and Amazon only has to do a test buy to see the violation for itself.
How should I ask for reviews on product inserts?
One of the most important things to remember when asking for reviews on product inserts is that you can not explicitly ask for positive reviews or attempt to manipulate the review in any way.
So instead of saying something like "please leave us a positive review", you could instead say "we value your feedback and would love to hear what you think about our product, please leave us a review".
You are also not allowed to encourage customers to take different actions depending on how satisfied they are with the product. This means that you can't say "if you are happy with our product, leave us a review; if you are unhappy with our product, contact us for help".
That kind of wording is very common on package inserts, but certainly not allowed. Amazon made an announcement in November 2019 to address that specific point:
We want to remind you that Amazon policies prohibit box inserts and product packaging that direct customers to write a positive review, even if no incentive is offered for the review. Similarly, directing customers to contact you instead of leaving a negative review on Amazon is also prohibited.
How can you offer support without violating policies? The answer is to separate the two sections. Don't ask for a product review in the same sentence as pitching your customer service.
It might seem like a subtle difference, but it leaves the buyer to make the connection that contacting you is a better way to resolve issues than leaving negative feedback. If you make that connection for them, you will be breaking Amazon's rules.
How can I get customers to sign up to my email list?
Many sellers want to build a base of customers that they can contact outside Amazon. However, asking customers to sign up for a newsletter on an Amazon package insert isn't likely to have a high conversion rate, and is likely to violate Amazon's policy on diverting sales.
Instead, get creative and think about how to engage with customers in a way that's easy for them while starting to build a direct relationship for you. Here are a couple of ideas:
Link your social media accounts. Amazon's policies do not allow you to divert customers to another website to buy your product. But sharing your social media pages is okay. Buyers who are active on social media, as many people are, will find it much easier to like you on Facebook than to hand over their email address. If they enjoy your social media presence, you can mix in promotional posts on there, including a call to sign up for your newsletter.
Embed links in QR codes. There are plenty of free and easy QR code generators that will create a scannable code for you. QR codes encode a web link into an image that can be scanned by a smartphone or tablet. By adding a QR code to your insert you will make it much easier for your customer to open your links without them having to type in a URL manually.
What are some examples of good packaging inserts?
A great Amazon product insert should thank the customer for their purchase, include useful information, request a review (within the rules), and include your brand name and social media.
For example:
Thank you so much for choosing [brand name] for your purchase. We strive to offer excellent products and customer service to all of our customers. Please consider leaving us a product review on Amazon after you've had the chance to try out your new [product type], we'd love to hear what you think!

All of our [product type] come with a [length of time] warranty. If you have any questions or issues with your product, please don't hesitate to reach out to us directly on Amazon. We will get back to you with an answer or solution as quickly as possible.

Thanks again for your purchase! Check out our social media pages at: [social media links]
Or another:
Thank you for your purchasing [product name] from us. To show our appreciation, we've included a promo code for you to enjoy 25% off on your next [brand name] product! Use promo code 1234 on your next purchase in our Amazon store to redeem this offer.

We'd love to keep you up to date on our product lines and promotions! [social media links]

It would also be great to get your feedback on [product name]. Your product reviews help other Amazon shoppers make their buying decisions and help us to ensure customer satisfaction. Please leave a product review on this purchase if you have the time.
Be careful if you offer any type of coupon code or discount, and you sell the same product on your own website or other marketplaces. The messaging should be exactly the same on the product inserts you use on Amazon as the other websites. Amazon has been known to do test buys to check for consistency, and may take action if it thinks you are trying to divert sales.
What should I always avoid putting on product inserts?
Amazon's Terms of Service do not allow sellers to:
Ask for positive reviews
Offer incentives for reviews
Discourage negative reviews
Divert customers away from Amazon
Some sellers try to work within a gray area of encouraging the customer to provide positive feedback without asking for it directly. Examples include statements like, "We are a small business and rely on your support to compete with the big brands, so your review would help us tremendously." You can decide for yourself how close you want to walk that line.
One thing you should definitely avoid is to ignore Amazon's policies outright. Many sellers do this when it comes to their Amazon package inserts, and it makes them vulnerable.
For example, you could be severely punished if Amazon discovers that your product inserts tell customers, "We are forced to sell our products at a higher price on Amazon to pay their fees; next time, come straight to our website for a better deal." This is a clear attempt to divert customers away from Amazon.
Despite the clarity around reviews, we still see inserts that say things like: "Leave a positive review for our product and we'll give you a $15 Amazon gift card." The offer of an incentive couldn't be clearer, and the evidence is right there with your product in Amazon's warehouse.
Similarly, you could get in trouble if your insert says, "Please contact us if you have any issues with this product. Otherwise, leave us a review on Amazon". This is an example of attempting to manipulate the review process, by asking the customer to do different things depending on whether they had a positive or negative experience.
Learn the rules and use your judgment, rather than treating a package insert as a safe place to say whatever you like, as many sellers do.
If you intentionally and egregiously break the rules, you can expect harsh treatment such as your ASINs being suspended, and having to pay to recall all your inventory from FBA so you can remove the inserts. If there is room to debate whether your insert is in compliance, then you are more likely to get off with a warning.
This article was by Henson Wu of FeedbackWhiz, a tool for Amazon sellers which helps repair seller feedback, improve product reviews and automate high-volume emails.